The Senior Class of 2020: looking towards the bright future
No one can deny that the senior class of 2020 had the final months of their senior year obliterated by the COVID-19 pandemic. Nicole Johnson, Colton Bigham, Aline Silva Rodrigues and Matthew Godfrey, all seniors of the class of 2020, share the triumphs of their high school career. From walking onto campus for the first time to the unprecedented final days of senior year, they share their favorite moments and events. These students reminisce about the Foothill Technology High School (FTHS) teachers who have brought them where they are today, the sadness caused by missing out on senior activities caused by COVID-19 and their exciting plans for the future.
Freshman year can be intimidating for any new teenager entering high school. Johnson described herself as being "reclusive", while Godfrey recounted the experience as confusing as a roller coaster. For Silva Rodrigues, it was a huge adjustment, because she was also enrolled at Ventura High School to play with the string orchestra. All four seniors expressed that their first year of high school went quicker than expected. As for advice for incoming freshman, Bigham says to enjoy your high school experience, because you only get to live through it once, "I wouldn't even have to think twice about it, I would go back and restart and want to relive my four years of high school."
Sophomore year is the time to become integrated within the high school atmosphere. A highlight of Godfrey's high school experience was joining the varsity volleyball team because it gave him a boost of self-confidence. Bigham said sophomore year is the time to get serious about grades and work ethic. During her sophomore year, Silva Rodrigues joined the robotics team at Ventura High School and the FTHS debate team.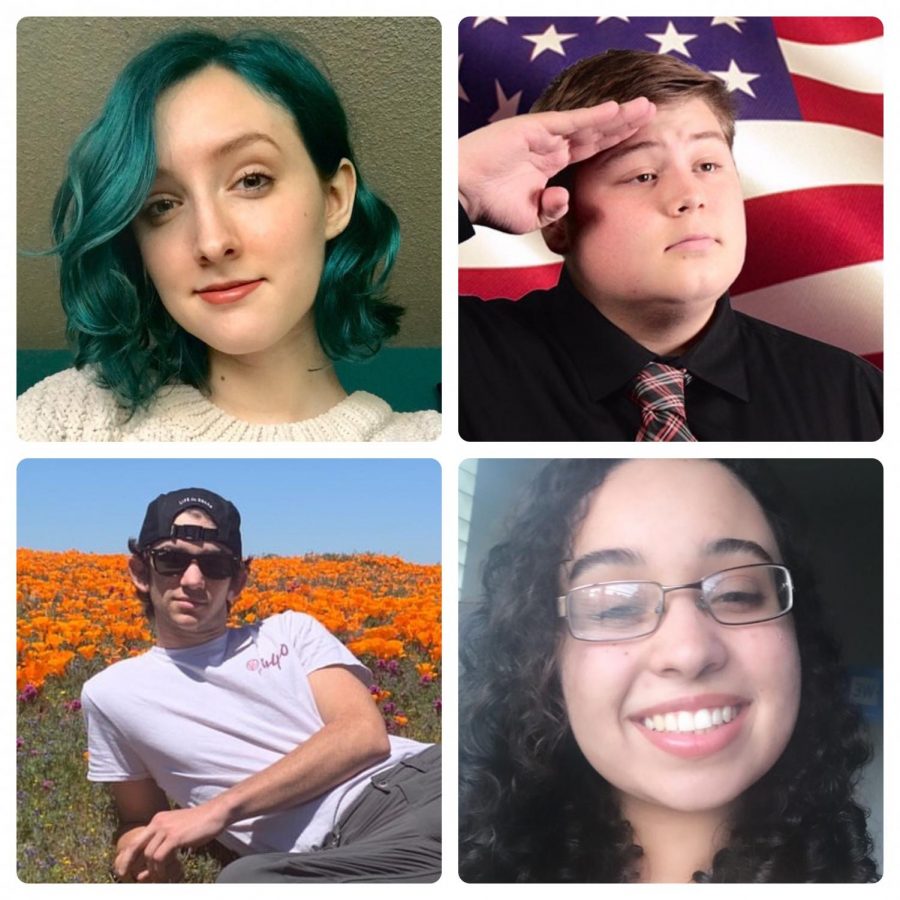 Junior year is known to be a heavy year in terms of coursework as juniors ponder what they want to do with the rest of their lives before entering senior year. Despite the tolls of the year, Johnson said that junior year was the time that she discovered she wanted to pursue theatre. Godfrey's grateful for taking Advanced Placement (AP) courses as they challenged him and made him strive to adopt stronger study skills. Silva Rodrigues continued to get involved with her school as she joined the WE club and the middle school opportunity or MSO program. These two clubs inspired her to get involved in her community and with social justice.
Although it may seem that their senior year experience has been cut short, these four students enjoyed the beginning of the year by hanging out with friends and preparing for the next chapter of their lives. For Johnson, the beginning of the year was a time of self-discovery as she established her friend group and began "experimenting with different fashion trends." As their high school lives began to unravel due to the pandemic, Bigham said, "I kind of wish I could go back in a way and kind of restart my senior year, because now looking back at school when no one else is able to get together and stuff which I feel we all kind of took for granted."
"
"I think if I had to give one word for each year I would say, freshman year: exploration, sophomore year: understanding, junior year: rigor and senior year: connection,"
— Godfrey
Johnson's high school favorites were playing for the girls' water polo team and participating in the school plays throughout the years. All four seniors shared fond memories of past Air Guitar events, but for Silva Rodrigues, one of the most memorable events was the Environmental Club dance of 2018, she called it, "iconic." Bigham adored the Associated Student Body (ASB) Renaissance Fridays with snacks on the stage, Kindred's fifth-period drama class and hanging out with his friends. Besides being the co-president of the Environmental Club alongside Noah Hilles '20, Godfrey said that Academic Signing Day was one of his fondest experiences of high school: "It's cool to be able to look up to all of your senior buddies and just see what they're going to do with their lives. It kind of gives you the idea of oh what am I going to do, like what do I want to be?" 
Teachers are the beating heart of every school, when any student is asked what teacher has had an impact on them, a name always suddenly comes to mind. Silva Rodrigues was guided by Brooke Schmitt as she enhanced her leadership skills through years of debate. Another teacher that she will remember fondly is Cherie Eulau: "she's just one of the kindest and most genuine people that I have ever met. I love her so much, like I want to be Mrs. Eulau when I grow up," said Silva Rodrigues. Another fan of Eulau's is Godfrey. He gushed about her boundless knowledge, abundance of wisdom and how she was made to be a history teacher. Godfrey is also very fond of FTHS former Spanish teacher Josiah Guzik who helped to develop Godfrey's leadership skills. Both active participants of the FTHS drama program, Bigham and Johnson share their love for Jennifer Kindred. Besides being a part of the drama program, Bigham loved being in Kindred's English class during his junior year. For Johnson, her adoration of drama and theatre became alive as she experienced Kindred's drama class. It's Johnson's passion and she will major in theatre at Southern Oregon University.
These seniors will especially miss the peers that they have spent countless hours with over these last four years. The number one thing that Bigham will miss will be hanging out with his friends. Besides his friends and the high school atmosphere, Godfrey is going to miss being a teenager and the lack of responsibilities. Johnson is going to miss people in general, whether it be her teachers, friends or classmates. As friend groups split up and continue their lives in different places, most won't be attending the same school in the fall, and Silva Rodrigues is going to miss her friends; "We'd like to remain friends after high school, but it's not going to be the same. We're not going to be in classrooms with each other or anything. It'll be hard to keep in contact," she expressed.
While the world sits and waits, seniors have been impacted by COVID-19 and are doing a variety of activities to pass the time. "March 13 was the last day I saw my campus. That was the last day I saw my teachers. That was the last day I saw my friends," Johnson described. Godfrey said how alarming the COVID-19 pandemic was to him because it was nothing like what occurred during his sophomore year with the Thomas Fire. While social distancing and staying at home, Godfrey has been tending to his Bonsai trees and playing guitar. Bigham still works at Jersey Mike's and in his free time, he walks his dogs and streams live on Twitch while playing video games. This unforeseen pandemic has presented new challenges for Silva Rodrigues. Her mother works at a senior care facility taking care of an at-risk population. While keeping up with her schoolwork, she's had extra time to focus on painting and making jewelry.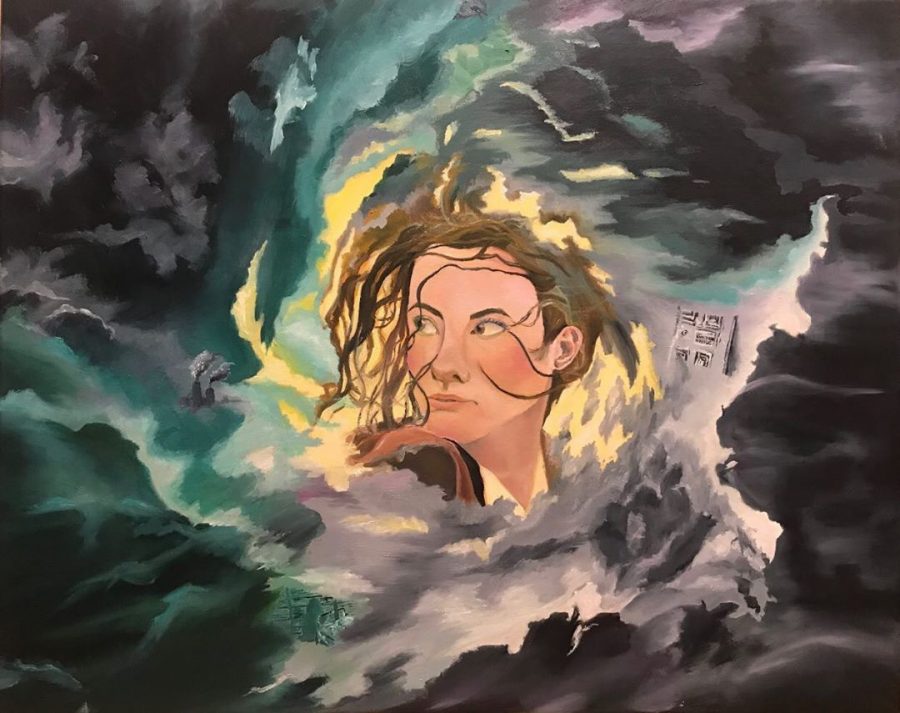 Following high school and the stay-at-home orders, these seniors have plans for good times in the next steps of their lives. Godfrey will be attending California Polytechnic State University in San Luis Obispo. As the world continues to change in an unpredictable manner due to the pandemic, he is considering whether or not to take a gap year. Pre-COVID-19, he had planned a thrilling expedition to the island of New Zealand. On his trip, Godfrey was going to rent a camper van for up to a week and explore the natural beauty of the island as well as Fiordland National Park. With his love for the environment, he will be majoring in Forestry and Natural Resources and will possibly one day become a wildfire firefighter. Johnson couldn't be more excited to begin her Bachelor of Theatre at Southern Oregon University. A love for drama and theatre has steered her towards her future destination. The campus is famous for participating in the Shakespeare Festival. Due to COVID-19, the Ventura County Fair was unfortunately canceled, which was upsetting to Silva Rodrigues because it was an event that she and her friends enjoyed in the final moments of summer over the years. She is excited to be attending the University of California, Los Angeles and majoring in pre-political science. Bigham will be attending Ventura College and aspires to one day pursue Youtube and Twitch video game streaming as a career.
An individual's high school experience not only impacts their years as a teenager, but also develops what kind of adult they'll become. "I feel like everyone goes into Foothill kind of like a piece of clay and you kind of decide how you get molded," said Godfrey. For the incoming class of 2024: "don't be scared, because this is a once in a lifetime experience. You don't get to go back and relive it unless you become a teacher." said Bigham. Although their senior year was cut short, these seniors had a gratifying four years at FTHS and they can't wait to experience what the future has in store!