Coronavirus and Seniors: How the pandemic is affecting their last year of high school
April 14, 2020
High school seniors across the country are feeling the disappointment of school closures and canceled events that have cast a shadow on the end of their high school career. As the COVID-19 pandemic continues to spread, the world has seemingly come to a halt. Due to this global disaster, school will not resume for the rest of the year. This uncertainty combined with the multitude of cancellations and postponements has put a damper on senior year, what was supposed to be the most enjoyable year of high school.
After California State Governor Gavin Newsom and State Superintendent Tony Thurmond stated their expectation of school closure lasting through the end of the school year the, "decision was made unanimously by all superintendents in the county to close campuses for the remainder of the school year out of great concern for the public health threat to our students and their families represented by the COVID-19 virus," stated Superintendent Roger Rice. 
With regards to whether this may change, Rice continued, "Anything is possible, especially given how fast things are developing, but no school district in Ventura County is planning to re-open for this school year and the chances of this type of development are remote."
School closures are upsetting for many of the seniors that were hoping to celebrate their final semester with their peers and teachers. Annika Arroyo '20 stated, "I've really worked hard throughout my high school career and have always looked forward to the second semester of my senior year to celebrate and have a great last few months at Foothill, but unfortunately what I dreamed is no longer a reality."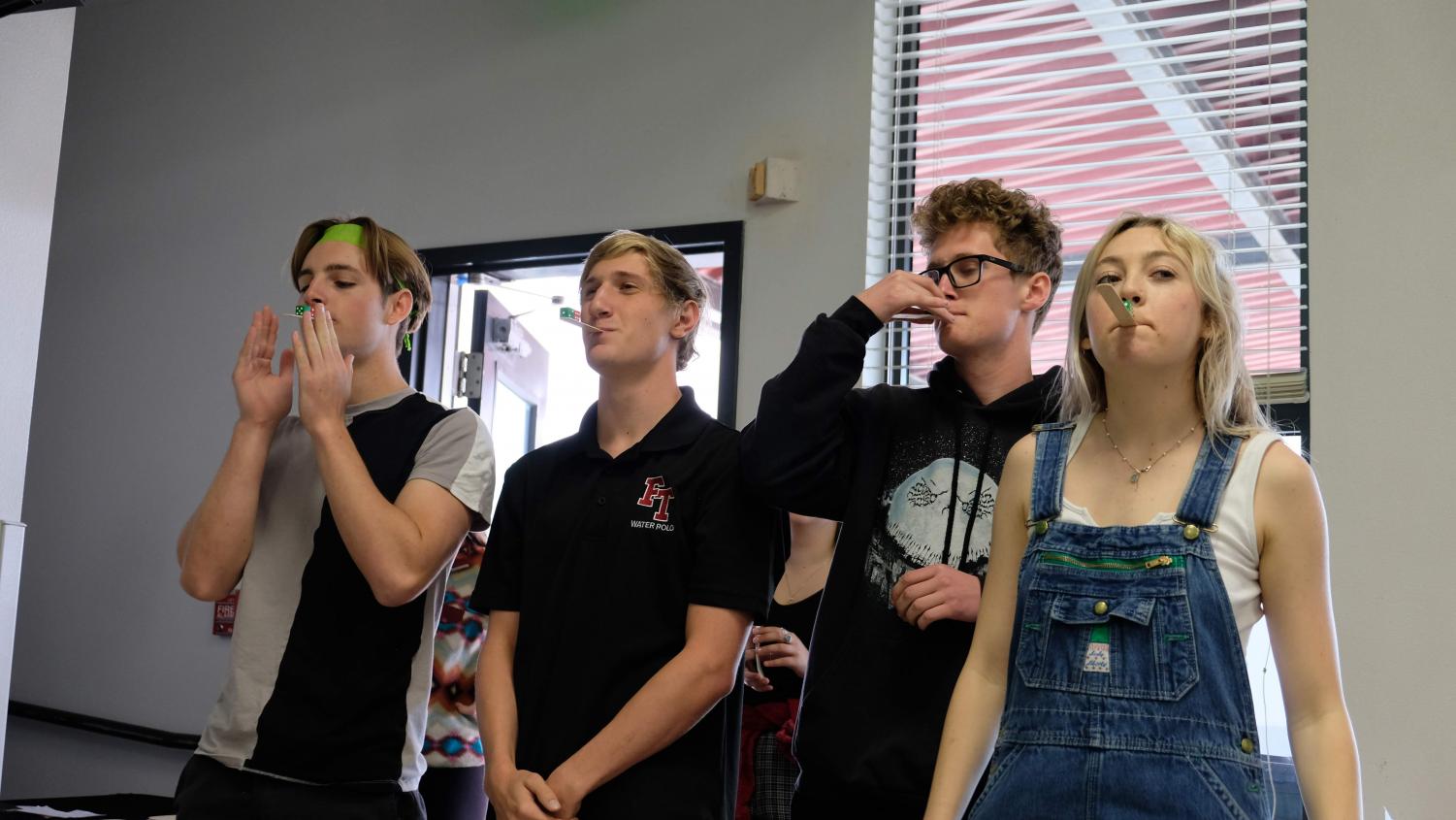 Due to the unexpected extension of the closure, Ventura Unified has been forced to quickly roll out online classes. Edgenuity, the platform chosen by the District, has been faced with great criticism, many students find that the platform isn't sufficient. A petition titled, VUSD Stop Using Edgenuity has gathered 1,247 signatures as of April 13, 2020. 
Many students, teachers and administrators are concerned with the connectivity issues, engagement, scope and rigor of Edgenuity. "The district technology department has been working extensively with the engineers at Edgenuity to resolve issues and I and my team in the Curriculum and Instruction department have been working with teachers on resolving teacher/course/student level issues. We are all learning together, and we appreciate everyone's patience," explained Bayless. 
Despite the criticisms, some enjoy the online classes and are thankful for the opportunity. "While I wish the district had simply waved the rest of the year and handed me my diploma, I don't mind the online classes at all. In fact, I think more schools should be online," explained Alex Dodos '20. 
In addition, events such as prom, the senior barbeque, senior sunset and graduation are an unknown possibility for the foreseeable future, as well as the level of containment for the virus. Audrey Feist '20 stated, "everything is pretty up in the air right now, so I'm just taking it day by day. It will suck if all of the events like the barbeque or prom are canceled."
According to Greg Bayless, Director, Curriculum and Instruction 6-12 for Ventura Unified, "There is a district-wide team of administrators, teachers and support staff currently doing research on all the various ways graduation can be done in this environment."
"As for prom, that may be a part of the larger work of the team in looking at ways to maintain in some form as many milestones/events for seniors as possible." continued Bayless.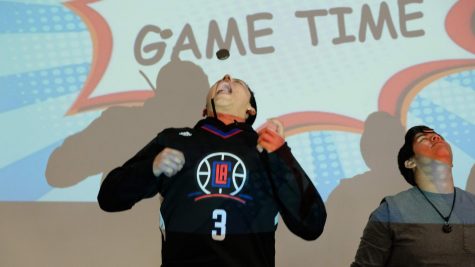 Seniors are still hopeful that they will be able to officially commemorate the end of their educational journey with a traditional graduation. Many have speculated whether graduation would be held virtually, however, this isn't seen as a positive solution by all. 
"While the safety and health of everyone is the most important, I feel that this is an experience that can't be canceled. We have worked way too hard to get this taken away from us and I don't think a "virtual" graduation would do it justice," stated Arroyo. 
Arroyo hopes that the "pandemic will quickly become a thing of the past," and "if not, the only thing I think the district can do is promise us a graduation, even if it has to be postponed until the fall."
The district has created a team of educators to work to plan a graduation and find ways to celebrate seniors. "We started brainstorming ideas with all the staff that evening Governor Newsom gave guidance on closures through the remainder of the year.  We will start more formal planning after the spring break that will include a survey and other opportunities for student and family voices to be heard and participate in decision-making," explained Assistant Superintendent Danielle Cortes. 
Although Feist will be disappointed if there are cancellations of traditional senior events, she acknowledges that the activities are privileges and no students are necessarily guaranteed the opportunity to participate in these events.  
Feist believes that "as long as we are going to be getting the education we require I see no issue. This is a global pandemic and it would be extremely selfish for us to complain about not having these events."
Despite the necessity of these closures and cancellations, it is understandable that students feel upset about the effects the Coronavirus has had on their final semester of high school. Seniors at Foothill have already had their high school experience disrupted due to the Thomas fire, this is yet another devastating event. 
"These two crises have undoubtedly had a tremendously negative impact on many people, not just the VUSD seniors.  That said, we all have a tremendous amount of empathy for our seniors and are going to work to make the remainder of the year as positive as possible for them – including end of year events if at all possible," reassured Rice. 
Feist hopes her peers realize that "the quarantine is for sake of the health of those around us," and "this is a situation that nobody could have predicted and [the district] is doing what they feel is best [for the community]."
"There is no way to keep things 'normal' though, this is in no way 'normal' and we just have to accept that and adapt," ended Feist. 
In a world full of division, this experience of self-isolation and social distancing may bring us closer together as a generation. As classrooms are adjusting to online learning and everyone is forced to stay at home, we are learning the true value of a hug and a day at the beach.