Summer activities to enjoy after a pandemic
After an excruciating year of internet failures, missing Canvas submissions and hybrid classes, it seemed that summer couldn't come fast enough. After the COVID-19 pandemic took over our lives for a year, many of us may not know what to do with ourselves during the break. Here are some memorable activities you and your friends can enjoy this summer! 
Movies
With COVID-19 cases decreasing and vaccines being distributed at a more rapid pace, movie theaters are finally opening back up. There's nothing better than enjoying a movie with a bucket of freshly popped popcorn and an ice cold Coca Cola to wash it down. To make matters even better, there's a constant variety of movies coming out, there's always a wide plethora of options! Whether it's a horror or a comedy, you get to sit back in the dark theater with friends and enjoy the movie of your choosing. Let's face it, nothing feels more like summer than leaving the movie theater after a long movie to find that the excruciatingly hot day has changed into a warm summer night. 
Beach
Living in Ventura, we have an amazing summer advantage- we live right by the beach. The beach is one of the best ways to spend your summer, as it has a bunch of activities that anyone can enjoy. People who have lots of energy can do fun beach activities like spikeball, surfing, soccer or really any game they want. People who may not enjoy spending their time being active can sit and bask in the sun, search for sea glass in the waves or cool off by splashing around in the water. It is one of the best places to be in the summer, with friends or family at any time of the day! So grab your towel and your swimsuit and go enjoy the beauty of the beach.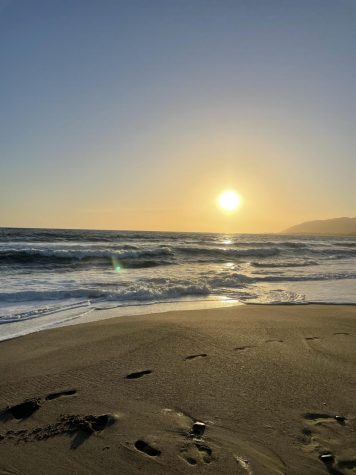 Thrifting 
Thrifting is a great, affordable way to find new outfits without breaking your bank and a way to help the globe while hanging out with your friends. The summer lets you create new fashion looks and ways to experiment with style. But many boutiques can be overpriced and not worth the hassle to order online or buy something that will not be in style months later. Thrift stores are fantastic since it reuses clothes so you're not wasting fabric and buying into fast fashion. Thrift stores have timeless pieces that you will love for a lifetime. You can go to downtown Ventura with your friends and venture into the numerous thrift stores available and create a day dedicated to shopping alone. 
Just dance
Just Dance has been the iconic game I've been playing for the past decade. Just Dance is a video game where you dance to fabulous songs while holding the controller or a motion sensor detects how accurately you dance. You can release energy while having fun with friends and family. While Just Dance may seem like a child's game that has no appeal to Foothill Technology High School students, the game is very entertaining and you and your friends will have an incredible time playing. The only downside is you either need the game or need to know someone that has the game. Luckily, Just Dance is a famous game that many people have. Have fun dancing!
This school year has been long and draining- which means students need to have an amazing summer break. So if you are ever struggling to find a way to spend your summer, try one of these activities. You won't be sorry!