Enjoy a joyful spring with these lively activities
Winter has come to a clear close, and spring is starting to bring with it angelic weather, colorful flowers and green trees. COVID is predicted to stay here for a while, and it seems like spring will be overtaken with dreaded cancellations of fun plans, including trips, parties and studying for various end-of-year exams. But, there are plenty of wonderful activities you can do this 2021 spring without breaking the bank, or risking your health! Here is a list of what you and your friends can do for the upcoming spring months.
Picnics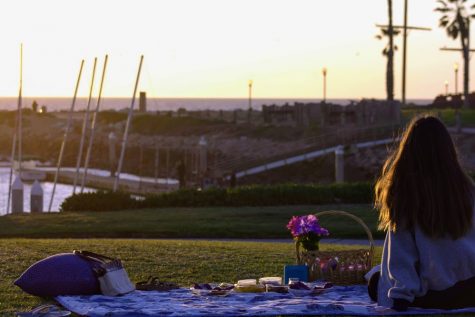 Picnics have been a way to hang out with friends since the dawn of time. But recently, due to COVID and trends, the picnic craze has been popularized–and for good reason, too. Picnics can help provide a way for you and your friends to see one another, be safely separated from each other and people in your area. Plus, picnics are usually at a park or the beach, which can be very spacious and safe! You are able to enjoy a fantastic outing with friends with food and quality time with safety without spending too much money!
Hiking 
Hiking is one of the best ways to destress and wind down from a hectic week of zoom meetings, internet problems and family all over you. You can hike either with friends (safely) or by yourself (also safely). Arroyo Verde, Point Mugu and Rose Valley are all excellent choices to go on your adventure! Hiking is an excellent way to exercise without doing anything too intense or intangible. While you hike, you can reflect and think about life with a clear and open mind. In times like these, hiking is a magnificent way to take a step back from everyday life and just focus on the trail and your thoughts.
Mini Golf
Miniature golf is a fun, inexpensive activity to do in the spring when the weather is nice. Playing mini-golf is super easy and is a great way to spend time with your friends and family. Since it is outdoors and there is a lot of room to keep your distance, it is a safe COVID activity to spend quality time with your friends. You don't even have to be good at golf to have a great time. You can just go to hang out with your friends and laugh about all of the putts you missed. It allows you to have a great time with other people while remaining safe. So next time you are trying to plan an activity for you and your friends, try mini-golf!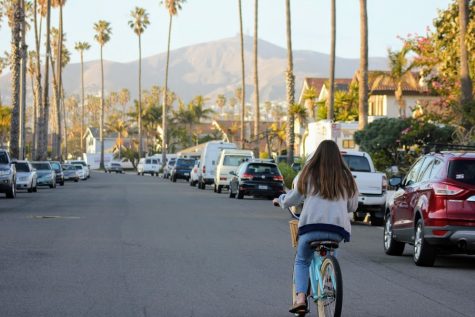 Bike Ride
If you are looking for a fun way to spend time with your friends, try going on a bike ride around town. Not everyone has their license, or access to a car, so it is a great way to get around town with your friends. Not to mention, it is outdoors, so it is safer than being inside a car. It is a great way to spend your time because, not only does it allow you to be active, but it can also lead to great adventures. You can go to so many places with just a bike. You can ride along the beach, go on some of Ventura's amazing trails, or even just ride around your neighborhood. 
Finding activities for you and your friends can be extremely difficult, especially when you need to remain safe and socially distant. However, with this list of activities, hopefully you can find a safe way to spend quality time with your friends this spring.