Contact Us
The Foothill Dragon Press
Foothill Technology High School  |  100 Day Road, Ventura CA 93003
[email protected]  |  805-289-0023, ext. 2602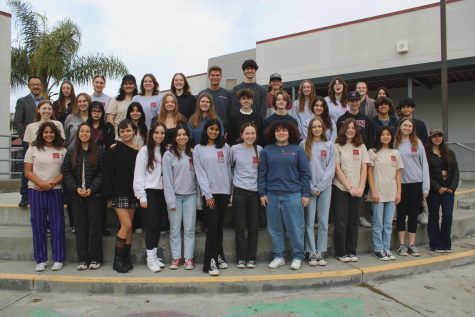 ---
Editorial Review Board 2022-2023
Editors-in-Chief: Jonah Billings & Caroline Hubner
Communications Director: Alivia Baker
News Assignment Editor: Emma Ippolito
Sports Assignment Editor: Sam Noah
Writing Section Assignment Editor: Tessa Shinden
Writing Section Assignment Editor: Ryann Liddell
Writing Section Assignment Editor: Noelle Villaseñor
Multimedia Photo Editors: Olivia Mowad & Ella Nicolle
Multimedia Video Editor: Kimberly Fickerson
Multimedia Illustrations Editor: Alivia Baker
Adviser: Yiu Hung Li
---
Request for Coverage
Do you have a story idea for the Foothill Dragon Press? Would you like us to cover an upcoming event? Send an email to [email protected].
The earlier you submit your information, the more likely we can assign a reporter to cover it. Share with us your email and/or phone number. What would you like us to cover (If an event, include all significant details—date, time, location, etc.)?
---
Note: The Foothill Dragon Press does not sell or accept advertising at this time. We do accept letters to the editor and other editorial content. All decisions are made by the Editorial Review Board. Please contact us using the form below. 
---
Write Us