Grab your keys and start the car for COVID-19 safe outings around Ventura
Are you all dressed up with nowhere to go? Are you newly licensed and eager to refresh your mind by getting out of the house? We've got you covered with five destinations ranging from Ventura to Ojai, awaiting the hum of your vehicle with open arms. Whether it's to spend time in solitude or to seize the moment with others, Surfers' Point, The Cross, Carpinteria Bluff, Ojai Valley and Lake Casitas offer a scenic route and view.
Kimberly Fickerson
Lake Casitas
Lake Casitas is one of Southern California's many highlights. A recreational area with trails perfect for running or biking overlooks the stunning lake and makes for a memorable exercise location. The area can also be fully admired on a drive through Casitas Pass Road, great for a quick trip out of the house.
Surfers' Point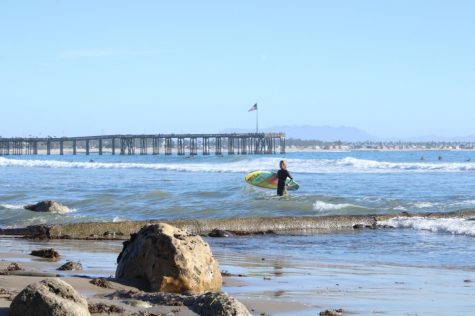 With the crash of waves resonating in your ears and the scent of sea salt drifting in the wind, Surfers' Point at Seaside Park entices all of your senses. Showcasing the glittering waters by day to a cotton candy sunset by dusk, this spot is perfect for popping your trunk open and hopping in it with blankets and a beverage of your preference. From the surrounding vicinity, the drive up to this spot is just as picturesque, consisting of cruising along the coast or weaving your way past Downtown Ventura. Met with the classic Californian palm trees, the ocean breeze, the warm sand and the boardwalk, all these features entertain the relaxed vibe where you can forget all your problems. Feel free to even join the surfers, who usually gear up around this parking lot, hence the name. Breathe in deep and take it all in. Here lies the beauty of our beach town and an effective stress relief.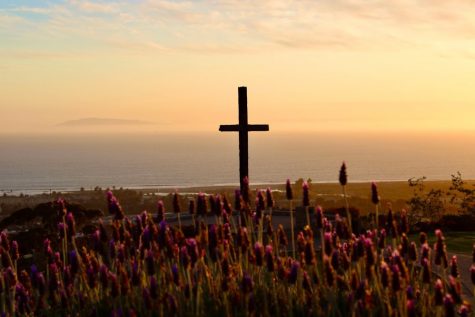 The Cross
In the mood for a high elevation with breathtaking views? The Father Serra Cross, located in Grant Park, provides a sight for sore eyes as it overlooks the city of Ventura, the curved coastline encapsulating the still waters and the faint outlines of the Channel Islands. Activities here can elevate your trip, including picnics, hikes and photoshoots. For solo-riders, multiple benches are scattered about, welcoming your ability to immerse yourself in a book or to simply stare off into the horizon. As the sun sets, a wave of serenity settles in as the silhouette of the cross overlooks the stretched town, a gentle seaside breeze nips at your skin and brushes the greenery.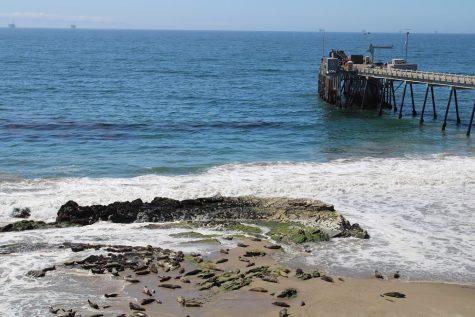 Carpinteria Bluff
The Carpinteria Bluffs Nature Preserve offers gorgeous ocean and wildlife views just off the 101 Highway. With a trail leading to a beach access route and an overlook on the Carpinteria Seal Sanctuary, it's a perfect place to hike with company or admire the outdoors alone. For those looking for more of a leisurely activity, the view of the coast can also be enjoyed from the comfort of your car.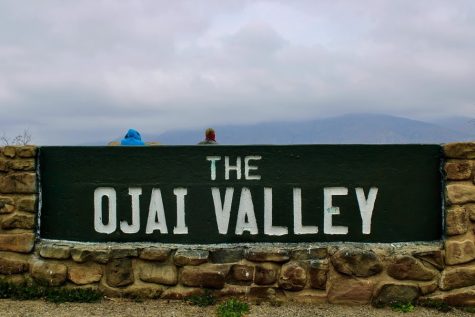 Ojai Valley
Past Lake Casitas is the Ojai Valley. This area features fantastic scenery, and activities include hiking at trails such as the Wills-Rice Loop Trail and enjoying sights like the Ojai Valley Museum. It's a further drive with many possible stops, so plan for a long day of traversing Ventura County on your visit.
Driving in itself is cathartic; whether it's an outlet to contemplate your thoughts alone, a car karaoke blast with friends or a moment to bond with the family, it takes us out of the environments we're so familiar with and into an actively moving vehicle where spontaneity and adventure are prevalent. With the amount of time we've spent trapped in our homes for the past year, finding new ways to be active outside while social distancing can be difficult, but with a vehicle and destinations, the roof of your house can be replaced with the sunroof of a car. So grab your keys and rev up your engines; let's go explore the extent of sights that our beautiful county has to offer.
About the Contributors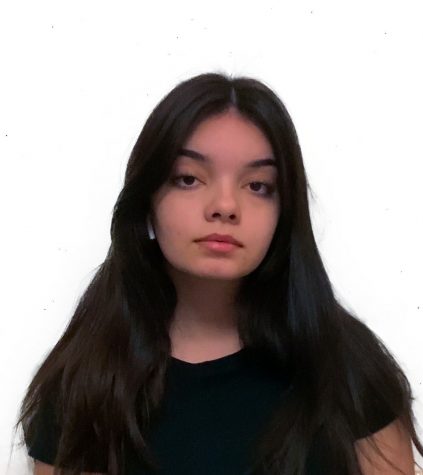 Noelle Villasenor, Writer
Hi!! I'm a first-year writer who loves music, books and flannels.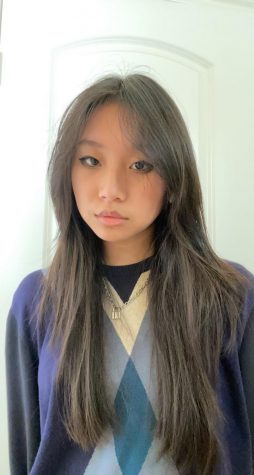 Laura Liang, Copy Editor
A musician, Pinterest roamer and boba addict who also happens to write.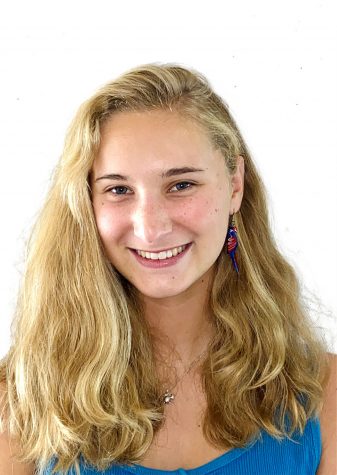 Kimberly Fickerson, Multimedia Editor
I'm a sophomore and first-year multimedia journalist who enjoys cooking, traveling and writing poetry.