Coach Charles Ferris takes the rein of the girls' basketball team
As change and adaptation become increasingly prevalent in the sports community, the hiring of a new coaching staff being for the Foothill Technology High School (Foothill Tech) girls' basketball team is not such a drastic transition. Coach Charles Ferris, alongside coach Emily Stevens and coach Maddie Osbourn, will lead the growing program.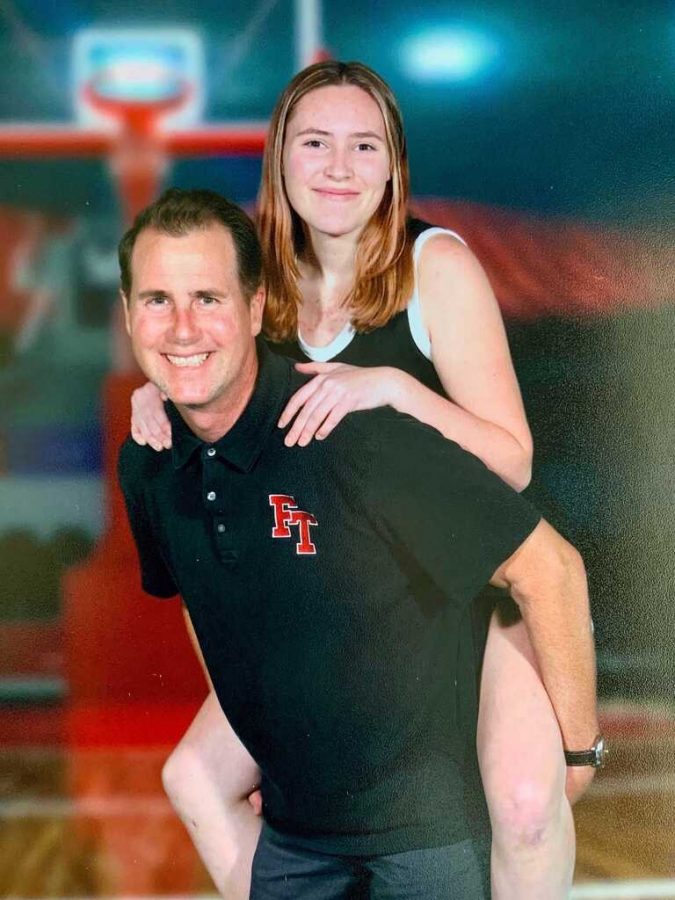 Charles Ferris grew up in Ventura, California, and was involved in Ventura Unified School District (Ventura Unified) from a young age as both of his parents worked for the district. He attended Buena High School and played basketball throughout his life, saying that it "kept him out of trouble (for the most part)." 
His spouse, Heather Ferris, is a teacher at Foothill Tech and their daughter, Elizabeth Ferris '21 attends Foothill Tech, connecting Charles Ferris to the school in more ways than one.
After assisting Jason Edgmond, Paul Tafoya and Rich Grimes, (past Foothill girls' basketball coaches) Ferris says that he has, "great respect for what they accomplished during their time here." He says that he had the pleasure of "coming to know many of the former players as well," and he is "so impressed by what wonderful people they are."
Charles Ferris has many goals for the future of the team, saying that "high school athletes only get four years to play for their school," and he "will strive to provide the best possible experience for them."
He continues, saying that "this includes doing our best to provide them with the highest quality team and individual training that we can offer, so that they have every opportunity to improve their skills and gain a sense of pride in their accomplishments."
"Basketball is a very challenging sport. However, it teaches us many important life lessons and provides proof that the whole is greater than just the sum of its parts," says Charles Ferris. 
Charles Ferris has high hopes for the achievements of the team, both in basketball and in their daily lives.
"I am so proud of our current scholar-athletes and I know in my heart that they have what it takes to succeed," says Charles Ferris. He looks forward to the season and concludes, saying that "we are looking to get back to that championship game as soon as we can!"