The curse of Disney Channel stardom
Since the explosion of Disney Channel's "Mickey Mouse Club" and its many variations, the curse of stardom has stolen the lives of child actors. Placed under a binding legal restriction, Disney holds child stars within their grasp to avoid any controversial teenage rebellions and protect their image. Unfortunately, the release of these child stars has created one of the most reputable pipelines: child star gone wild. 
Nicknamed "Smiley Miley" by her family at an early age, "nepotism baby" Destiny "Miley" Cyrus was the face of Disney Channel in the early 2000s with her hit show, "Hannah Montana."  The series follows teenage pop sensation, Hannah Montana, who lives a double life as herself (Miley Stewart) and Hannah to enjoy a traditional teenage experience and disguise her stardom.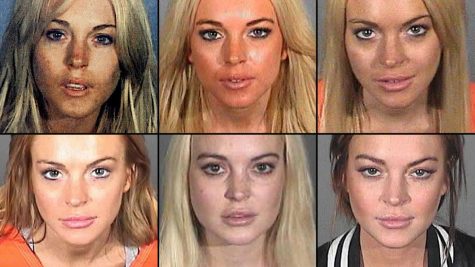 After breaking free from the clutches of her contract, Cyrus' newfound independence resulted in a lasting reputation. She was exposed for smoking marijuana and cyberbullying fellow Disney stars Demi Lovato and Selena Gomez, "Hannah Montana" concluded after four seasons and one movie. Within years of Cyrus' Disney departure, "Hannah" was unrecognizable. As she performed a provocative rendition of "Blurred Lines" at the 2013 Video Music Awards (VMA's) and released her hit single, "Wrecking Ball," Cyrus had established a name for herself. While the star was the inspiration for the Jonas Brothers hit song, "Lovebug" which coins the phrase, "modesty is just so hard to find," Cyrus proved to the band that it may be more difficult than it previously appeared. 
Featuring actors Dennis Quiad and Natasha Richardson, Lindsey Lohan's debut shone through the Disney film, "The Parent Trap." Although Lohan has gone on to star in films such as "Mean Girls" and "Freaky Friday," her acting career soon became an afterthought when discussing Lohan, second to her exotic behavior. 
Lohan's image had shifted from her innocently profiled roles into a mugshot plastered across news sites. Following incarceration for shoplifting and fraudulent activities, Lohan's innocent demeanor dissolved as she also became a frequent patient of numerous rehabilitation facilities for her routine cocaine and alcohol abuse. Lohan has since been able to regain steady control of her lifestyle, evident through her reborn career and recent marriage in the summer of 2022.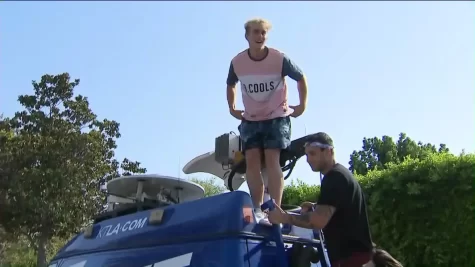 Entrepreneur and infamous YouTuber Jake Paul may have gotten his start on Vine, but reached new levels of fame when he was featured in a Disney Channel Original Show, "Bizaardvark." The show portrayed Paul as a social media personality, a role that he continued into his daily life, as Paul was dedicated to uploading Youtube "vlogs" everyday along a band of his fellow entrepreneurs, named Team 10. 
Paul created numerous songs, ultimately leading to his downfall. Logan Paul, brother to Jake, sang in a track titled "Rise of the Pauls," flaunting that "[his] brother messed up, but he's still got his Disney contract." The incident referred to could be numerous occasions such as an internet feud with his brother, lighting his own backyard pool on fire or his disrespect to KTLA 5 when they reported on his internet fame. 
Ultimately, the KTLA incident with Paul leaping on top of a news van was Disney's final act of misconduct before removing Paul from the show. Paul was held accountable for criminal trespass and unlawful assembly, as well as losing $2.5 million in a public nuisance lawsuit neighbors had rallied to rid of their daily burden.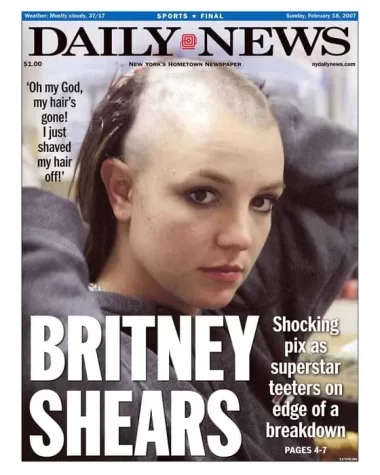 The most infamous victim to the Disney curse is ex-child star Britney Spears. Spears appeared on "The Mickey Mouse Club," along with future stars Justin Timberlake and Christina Aguilera. Following the racy tracks and performances of her adolescence, Spears soon became reputable for her continuous dangerous activities. 
Spears became addicted to illegal drugs, a frequent attendee of numerous rehabilitation facilities and most memorably, she was placed under a strict conservatorship by her father. The conservatorship was a result of her public outbursts such as the shaving of her head, aggravated assault to paparazzi and carrying her child on her lap as she drove around Malibu. 
Spears has recently been granted independence from her father's conservation, a process that was highlighted in her Netflix Original documentary, Britney V. Spears. 
The reigns of attempting to control children throughout adolescence typically result in resentment and revolt. The amplification of fame and exposure to the world at a young age practically assures that upon granting a child star freedom, they will have an outburst. Similar to the tradition of Rumspringa, the exposure of money, fame and the elite can affect the maturing mind in many ways, most of these effects being unpleasant to observe.