Boys' cross country takes eighth at the CIF State Championships to conclude their season
On Nov. 26, 2022, the Foothill Technology High School (Foothill Tech) boys' cross country team made the trek up to Clovis, California for the California Interscholastic Federation (CIF) Cross Country Championships at Woodward Park. Here, they would face the top teams in Division IV to compete at one of the highest levels of high school cross country.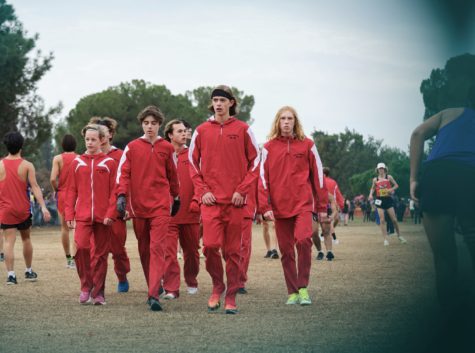 Since training began in the early summer, a strong performance at state had been the team's ultimate goal, and an "opportunity to really showcase who we [are] … as individuals and as a team," explained Head Coach Jason Dinkler. 
Months of hard work and dedication paid off when they placed fourth at CIF Southern Section Finals, located at Mt. San Antonio College (SAC) in Walnut, CA, to officially secure a spot on the line at state for the first time since 2019. 
In the weeks prior to their final showing at Woodward Park, Braedon Elliott '24 shared that the boys team trained, "just enough to keep the muscles warm and get in the right mindset." 
Upon arrival at state, a proper mindset was crucial, because according to Dinkler, the environment at the meet was "exciting and electric" and it felt "bigger than just a regular race."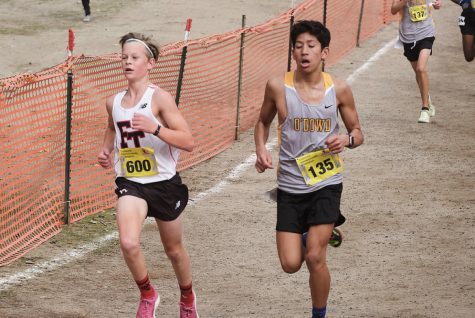 When the time came to compete, the boys did not disappoint, and they represented Foothill Tech with an awe inspiring performance on the notoriously challenging five-kilometer course. Leading the team and earning All-State honors was top runner Jonah Billings '23 with 15:32.4, putting him in 10th place overall for Division IV boys. Next came Elliott in 28th place (16:00.7), and Chance Leandro '25 was soon to follow in 59th place (16:33.9). These incredible efforts resulted in a combined team time of 1:22:40, placing them eighth amongst the 24 best Division IV teams in California. 
Elliott credited their success to the "amazing team environment … [that] really pushes everybody to do their best and try for each other."  
Although the cross country season has officially come to a close, most of the athletes will take just a short recovery period before returning to training for track and field, hoping to replicate their success from the fall season.