Cross country captures another victory in TCAA league finals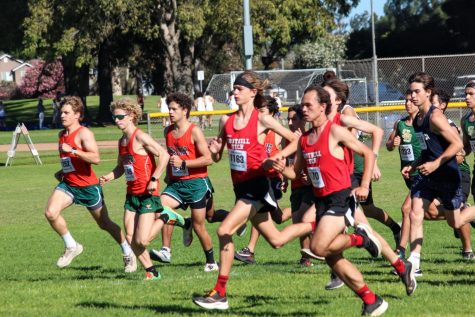 On Nov. 3, 2022, the Foothill Technology High School (Foothill Tech) cross country team prepared to run at Lake Casitas in the Tri-County Athletic Association (TCAA) League Finals meet. The team's mission was to secure a spot in California Interscholastic Federation (CIF) competition for both the girls and boys team.
Despite the boys without three of their top runners and the girls missing their top runner for resting purposes, the team refused to be discouraged and both teams succeeded in their goal making it to CIF.
The boys placed third overall with 47 points, whereas Thacher secured first place and Cate scored second. Baker Carlisle '26 blazed through the competition and finished 6th overall with a time of 17:59. Next came Eli Billings '26 at 18:03 and finally Erik De La Trinidad '23 finished 10th with 18:12.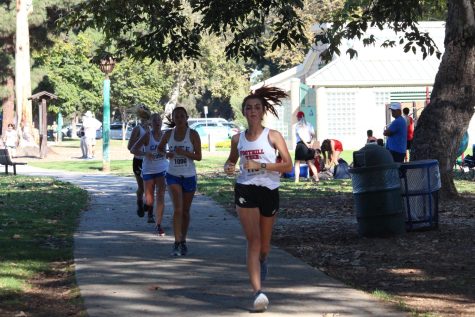 The girls had a particularly strong race arriving at second place scoring 51 points, 29 from Cate was enough to capture first. Keera Wallace '26 placed 1st running a 20:56, soon after came Kiersten Falat '23 in 6th at 21:27 and the third runner for Foothill Tech was 12th runner Caitlyn O'Neil '23 with 22:18.
Wallace voiced her thoughts on what the team did well in that day's race, "We worked really well together just to bring everybody up. When you're racing and you hear a bunch of people yelling for you it's really encouraging."
The team will race at full strength at the CIF prelims on Saturday, Nov. 12 at Mount Sac College.