Boys' water polo destroyed by Buena High School
On Sept. 6, the Foothill Technology High School (Foothill Tech) boys' water polo team played a gruesome game against the Buena High School (Buena) Bulldogs at Buena's Parrish Pool. As the game played itself out, Foothill Tech's expectations lessened as they were unsuccessful at closing the massive deficit that Buena increased throughout.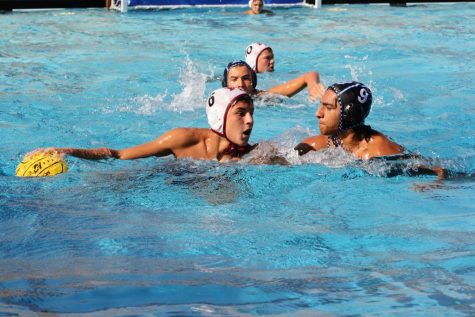 The first quarter started with Foothill Tech gaining possession of the ball, but Buena was unaffected and managed to score three goals in the first two minutes of the game on goalie Ethan Ortiz '24 as the Dragons lagged behind in their defensive efforts. A timeout called by Foothill Tech after the three goal run aimed to send the Dragons back into the pool focused and poised.
Foothill Tech again started with the ball, and it moved through anxious hands closer to the goal until Lucca Postma '25 attempted a backwards shot and scored, leaving the score at 3-1. Buena continued to dominate the opening quarter before Reed Johnson '24 tried to stifle the run but missed a shot opportunity, allowing Buena to move swiftly down the pool to score and end the quarter with a whopping 7-1 lead, leaving the crowd in awe. 
Goalie Ortiz gave his thoughts on the poor start, "The offense and defense for us wasn't exactly the best, so we have to work on that."
The second quarter started with Buena retrieving the ball. Ryder Hart '23 and Finn Hanes '24 each missed shot attempts in between Buena scoring two more goals, ending the half with a score of 9-1, Buena ahead.
Buena started with the ball to begin the second half, scoring twice before Johnson connected on a beautiful shot into the net.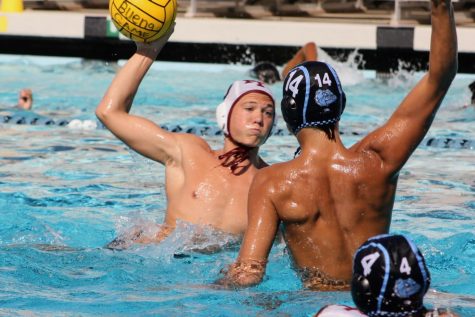 In between Buena's constant barrage of goals, Turner Stehle '25 and Johnson scored back to back, causing the Foothill Tech student section to go wild. While chanting for the Bulldogs to "fear the D," Foothill Tech ended the third quarter down 14-4.
As the final quarter rolled around, the Dragons' heads were still high, attempting to make a dent in the final score with a new goalie, Nathan Buehner '23. Stehle attempted four close shot attempts between six more Bulldog goals, but Foothill Tech was unable to keep their offense up. With their defense also lacking, the Dragons ended the game down 20-4.
Coach Mike Henderson reflected during the aftermath of the game, "You learn a lot of stuff by losing games like this." He hopes to "win, tie, or place second in league, which means we want to qualify for CIF."
Ortiz also explained the importance of fixing errors as a collective team.
Foothill Tech's next contest is at Carpinteria High School on Sept. 15, where they will look to bounce back against the Warriors.