Boys' water polo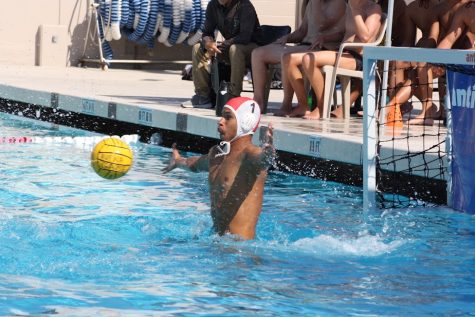 With an overall record of 8-7, the Foothill Technology High School (Foothill Tech) Boys' water polo team ended their season making it to the first round of CIF. They had the same overall record and league record as last year's season, 5-1.
Unfortunately, CIF did not go well for the Dragons, they lost 15-5 to Buena High School. They also placed third in their league falling back one place from last year. 
The Dragons had a bleak start with a four-game losing streak. However, the team did not give up and stayed strong using effective communication and teamwork, turning around their season to win the next six games. Foothill Tech player Lucca Postma '25 commented on the shaky beginning of the season saying, "We were a little rusty in the beginning but towards the end, we started playing very well together". 
Postma also spoke on the seniors leaving stating, "The season meant a lot to me because I made many friendships with the seniors and it helped me get better as a water polo player."
Postma felt confident about next the upcoming, "Next season "I'm excited for a new start and working hard to get everyone ready for the big season."
Comments on articles are screened and those determined by editors to be crude, overly mean-spirited or that serve primarily as personal attacks will not be approved. The Editorial Review Board, made up of 11 student editors and a faculty adviser, make decisions on content.