Wrap-Up: Foothill girls' tennis defeats Malibu 11-7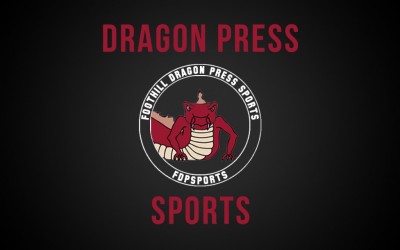 The Foothill girls' tennis team remains undefeated this season after they beat the Malibu Sharks 11-7 on Malibu's home court Thursday afternoon.
Freshman Erin Gaynor and junior Laina Feath "swept their singles," according to Coach Brad McClain.
Sophomore Enkela Qoshlli had trouble early and fell to Malibu's Kate Lasky 1-6 in the first set. However, Qoshlli went on to win her next two sets and took the win for the Dragons.
Qoshlli was happy to see her team win despite the consistent Malibu opponent.
"We pushed through some very difficult matches and overcame our opponents in the end," said Qoshlli. "Although the players from Malibu were very consistent, they did not hit very hard. Even though they were able to return many difficult balls, we persevered and focused on playing the best tennis each of us were capable of. In the end that was enough to place us in the lead."
Malibu took six of the nine doubles sets. Sisters sophomore Sherlyn and junior Summer Kouvilay won all three of their matches for a fourth match in a row. On the flip side, the other doubles teams lost every one of their matches for the first time this season.
McClain was concerned with some of his doubles players' performances and wants to work towards improvements.
"We really need to clean up our players at the two and three doubles spots," said McClain. "No points today from those spots."   
McClain also reflected on how close the match really was.
"It came down to one match. Malibu's doubles were obviously better, except for our number one spot," said McClain. "Our number one spot clinched the match for us with their sweep."
Foothill's record is now 6-0 overall, 3-0 in league. The next match will be a league match against Thacher in Ojai on Tuesday, Sept. 22 at 3:15 p.m.