Baseball thumps Villanova in a convincing league opener
In the midst of a turbulent season, Foothill Technology High School's (Foothill Tech) baseball team went into a league opener against the Villanova Preparatory (Villanova Prep) School Wildcats on Tuesday, March 29 hoping to rip off a winning streak when it mattered most. 
Despite their offensive struggles all year, the Foothill Tech Dragons' bats came alive and combined with flawless pitching from starter Xander Belchere '22 to begin league play with a 20-5 victory. 
The blustery afternoon competition at DeAnza Middle School began with Belchere retiring the first three Wildcat batters in quick succession, a feat he would continue throughout his time on the mound. Belchere maintained a perfect game through 4 ⅔ innings before he was replaced. 
Belchere humbly shared the credit for his success, saying "It's amazing, it's a great feeling knowing you can trust your team and they can back you up, and being on the mound and just being able to dominate."
In their first at-bats, Foothill Tech jumped out to a 2-0 lead when Belchere batted in Joe Poteracke '22, who had moved to second base on a steal after his walk. Belchere then stole around to third base and scored off of a single by Cole Hill '23.
The next inning brought them already back to the top of the lineup, and leadoff hitter Aidan Gomez '25 capitalized by batting in Hudson Donaldson '24. 
Gomez spoke about being able to fulfill his role on the team, saying "I just wanted to put the bat on the ball, make solid contact and get on base, especially because I was batting first so that's my job."
In the top of the third, Belchere continued his dominance by striking out the side, and the Dragons increased their lead at the plate once again. Villanova Prep failed to control their fielding and a comedy of errors ensued.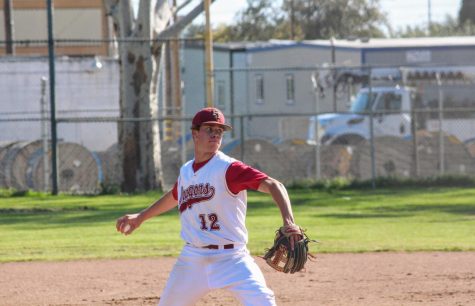 Belchere led off by reaching on an error from the third baseman and scored on a sacrifice fly from Hill. Simeon Rodriguez '22 and Cameron Stevens '23 set up base runners on first and third, and they both scored on a bunt from Bronson Taylor '24 with electric base running from Stevens.
Now up 6-0 heading past the halfway point and into the fourth inning, Belchere forced three groundouts to again set up his teams' bats. 
Poteracke and Belchere teamed up once more to put a run on the board, and Belchere and Hill both stole home to increase their lead to 9-0. Donaldson scored Stevens on a single before he and Taylor scored on a right-field single from Leo Pankratz '24. 
Having doubled their score and lead to 12-0, Belchere struck out Villanova Prep's first two batters of the fifth in a fitting ending to his game on the mound, as he was replaced by Jack Pankratz '24, who finished the inning and maintained the perfect game. 
Foothill Tech began to bring in their substitutes who immediately made an impact, as Eli White '23 scored Boden Carr '23 on a double in his first at-bat. Combined with runs from Belchere, Rodriguez and Taylor, the Dragons surged to a 16-0 advantage. 
White attributed the victory to fundamentals and energy, mentioning "Being really loud, aggressive, having good defense and good offense, pitching was really good today."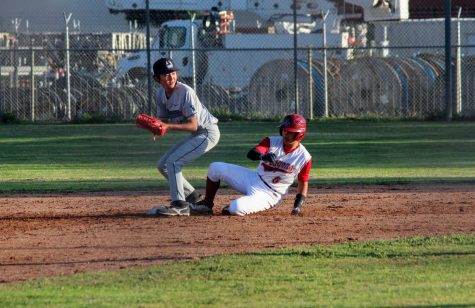 The Dragons experienced their first patch of trouble in the top of the sixth, in which the Wildcats got all five of their runs. Errors from the infield allowed Villanova Prep to load the bases in multiple instances and coverage and fielding issues brought the perfect game to its end in a fiery crash.
Nonetheless, Pankratz and Foothill Tech escaped still up 16-5, and Foothill Tech's subs helped to tack on four insurance runs before Jack Pankratz finished out the game to a final score of 20-5. 
Coach Craig Stevens harkened back to early in the season to analyze the big win, saying "We play a lot of big teams prior to coming into league so that we're ready to face anything when we get here."
The Dragons beat Villanova Prep again on Thursday, March 31 to improve to 2-0 in league and 6-11 overall. Their next league competition will take place on Wednesday, April 13 against the 9-9 Grace Brethren Lancers.