American Horror Story returns freakier than ever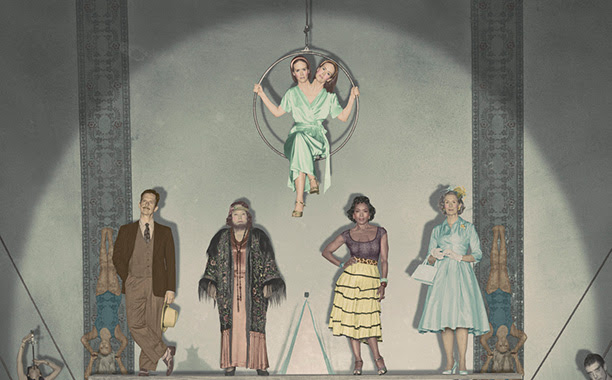 Meghan Schuyler
October 15, 2014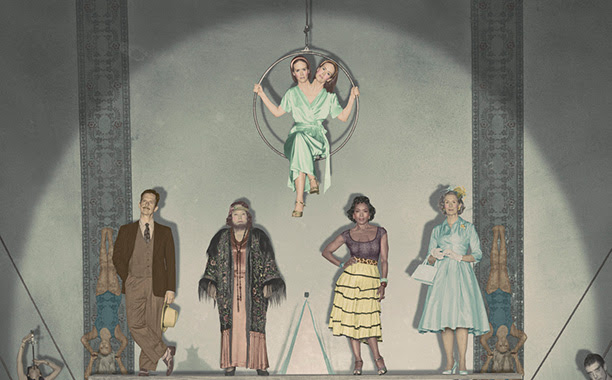 American Horror Story returned this Wednesday with the fourth season of the anthology-style series: Freak Show. According to Buzzfeed, the season is anticipated to be "the most twisted season yet," and viewers will be terrified.
The show features a unique cast of characters, including Mat Fraser, a man who suffers from Phocomelia Syndrome, and Erika Ervin, a 6"8 transgender actress. In contrast to this very tall actress, some very small actors are featured as well. These include Ben Woolf, a man suffering from Pituitary Dwarfism, Rose Siggins, a woman without legs, and Jyoti Amge, the world's smallest woman.
Several of the actors from previous seasons also returned with false deformities. Kathy Bates plays a bearded woman, Angela Bassett plays a three-breasted hermaphrodite, and Sarah Paulson plays conjoined twins Bette and Dot. Heartthrob Evan Peters also returns this season as "Lobster Boy," and Jessica Lange is none other than the ringleader of all these "freaks."
Because of the mentality that all those with disfigurements are "freaks," season four is more psychologically and emotionally driven than past seasons of the show. The tag #WeAreAllFreaks is already trending on various social media sites. Ryan Murphy, creator of the show, has used this tag himself.
The season premiere, "Monsters Among Us," drew in 6.127 million viewers, a record-breaking number for the television series, and received a nine out of ten rating on IMDb.com. This may be partially because the episode was ninety minutes as opposed to the usual sixty minute running time of the show. Next week's episode is to be just as long.
Because we love our FREAK SHOW fans, next week's episode is also 90 minutes…just like the premiere! Wait until you meet Michael & Angela!

— Ryan Murphy (@MrRPMurphy) October 9, 2014
The "it-character" of this season, is Twisty the Clown. The clown is so frightening that even creator Murphy has admitted he's "worried that people are going to have cardiac arrests." The motives, however, behind the clown's horrifying actions, are apparently warranted. Actor John Carroll Lynch, who plays the clown, said in an interview with Buzzfeed:
"His actions are horrific, but his motives are really strangely, oddly pure. And that's what is most human and most disturbing about it."
For those who are dying to discover what these motives could possibly be, and are curious what is in store for our freaky band of characters, can catch next weeks episode, "Massacres and Matinees," airing Wednesday, Oct. 15th on FX.