Wrap-Up: Boys' basketball defeated by Malibu 34-53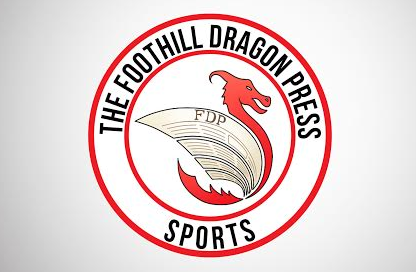 The varsity boys' basketball team took on Malibu High School on Monday night. The team was defeated 34-35.
Junior varsity player and sophomore Moses Cornejo felt that the team lacked communication and lost energy during the second half.
"[The team] kept a steady pace in the first half and lost a little bit towards the end, they ended the game strong but still lost," Cornejo said.
However, Cornejo feels that the team has "strong young talent" and can improve through the guidance of the older players on the team.
He believes that the team has made a "big improvement" since last season and hopes the team will be eligible to compete in CIF this year.
"We're 1-1 like most of the other teams in our league play and we have a big chance in going to playoffs and CIF which is very exciting," Cornejo said.
Sophomore Cameron Strain scored nine points, junior Tyler Regan Sutton scored eight points, and sophomore Colin Vallence scored seven points for the Dragons. The team now has an overall record of 5-8 and a league record of 1-1.