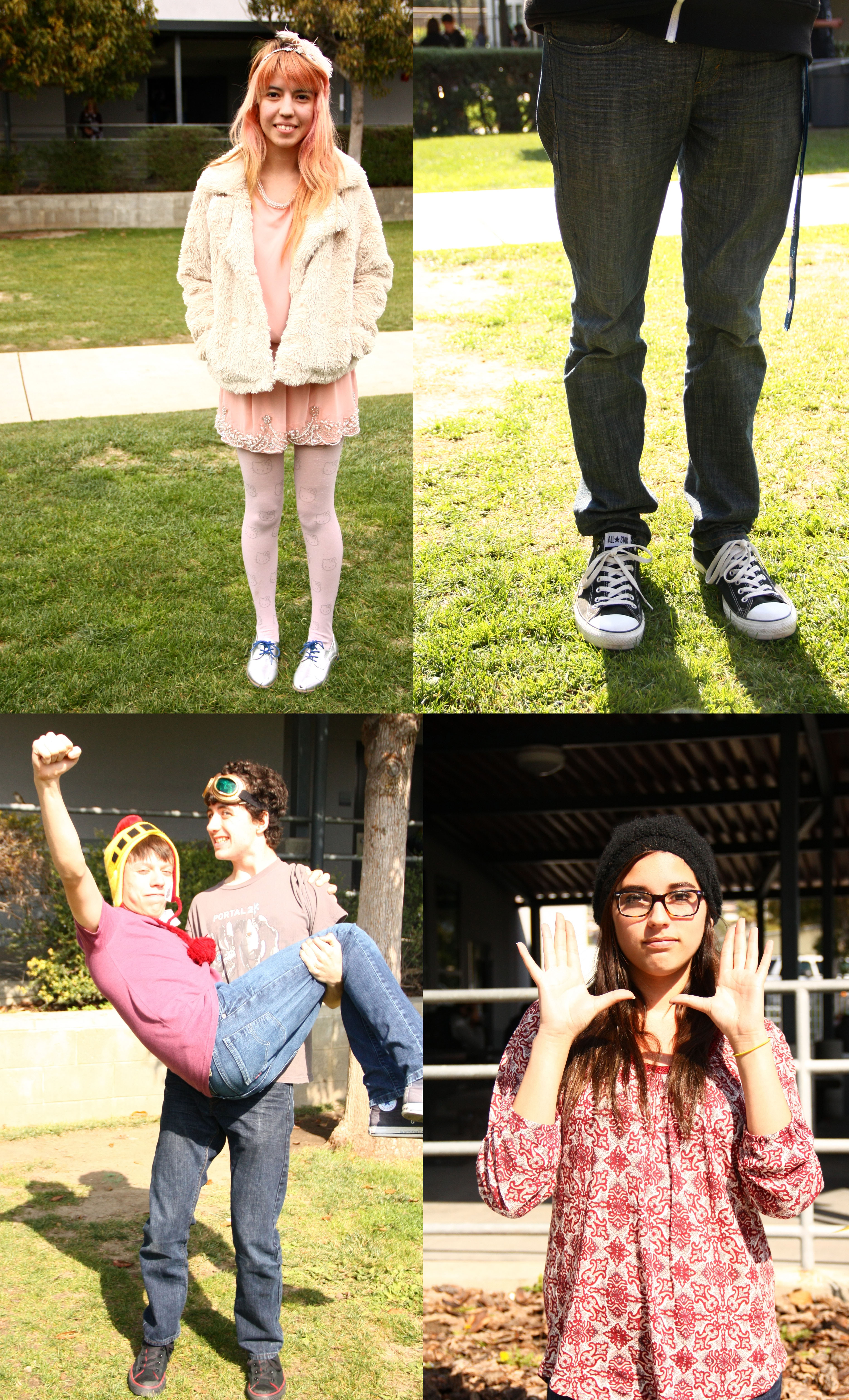 "As you know in fashion, one day you're in and the next day you're out!"
I'm sure a handful of us have heard this on the show Project Runway, and it's true most of the time. Fashion is always changing, not only on fashion runways but in school hallways. Something that is "in" and "popular" one day might be out the next, but there are also things that have stayed in style for decades.
Teachers are great people to ask about the ever-changing fashion trends of teenagers because they see hundreds of them everyday.
English, Bioethics, and AP U.S. History teacher Richard Geib says that he barely notices what students wear to class. However he knows that some high school girls spend hours getting ready.
One trend that Geib noticed was something most commonly known as 'sagging,' or when boys wear their pants low. "Low-hanging pants that show your boxers. Pull your pants up already!" Geib said.
AP English and Speech teacher Jennifer Kindred says that one of the first things she noticed at Foothill were the students that wore superhero costumes to school. It shocked her, and what was even more surprising to her was that no one cared or minded it.
"[Some of the longest lasting trends are] mini skirts and Ugg boots for girls, and low-hanging pants for boys," Kindred said.
Something that both teachers also think have been in style for a very long time is tennis shoes.
Journalism and English teacher Kelly Savio thinks that the "hipster glasses with thick frames" are still very popular at school. She's also noticed that knee-high boots and scarves have been in style for a long time.
"I see a lot of styles influenced by KPop or Japanese Anime. It's not weird, I like how they own it," Savio said.
Although some trends and styles go out of fashion quickly, some are long lasting. When purchasing a piece of clothing keep that in mind.
Editor's Note: If you've noticed any students at Foothill with an amazing and unique style that you think deserves recognition and a feature article, send us an email with your suggestion! Please include the full name of the student and their grade, along with yours! Send the emails to: [email protected]