Student of the week: Josh Ward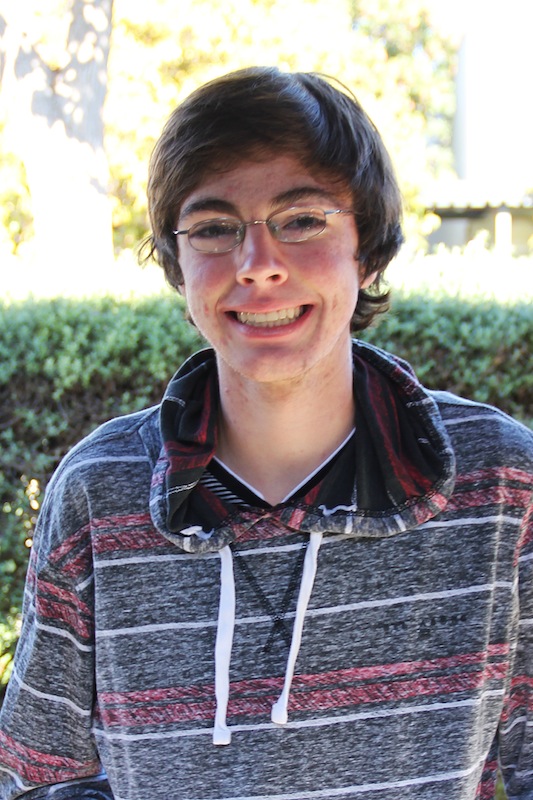 In a recent Facebook status, junior Josh Ward described a walk which began with a stroll through a drizzling rain contemplating Ralph Waldo Emerson until he was interrupted by the sight of a dead cat in the road and thought to himself, "like the dead cat, I should have stayed indoors."
Along with balancing AP English, AP U.S History, and Honors Physiology, Ward is also a FIRE crew leader, an active member of the school's Speech and Debate team, and a mentor for Migrant Ed.
Ward joined the Speech and Debate team his freshman year to have an outlet for his opinions.
"I like arguing with people and getting both sides of the opinion. I'm opinionated but not outward about it," he said.
The skills Ward has obtained in debate have given him a purpose to help others. He meets weekly with the Migrant Education Program, helping the team with case writing and research for their upcoming tournaments.
"I wanted to take what I learned in Speech and Debate and teach people those skills. I really enjoy spending time with the students in the program," he said.
Anthony Villa attends Migrant Ed practices and has seen Ward's dedication to the students.
"He has this patience that allows him to work with anyone and to take from any experience," he said.
Ward also makes it a priority to be a helpful FIRE crew leader. Jennifer Kindred has seen Ward demonstrate his skills as a mentor to the students in her FIRE class.
"He's incredibly kind-hearted and wicked smart," she said.
Freshman Fidelity Ballmer has bonded with Ward through debate tournaments and art class this year. They enjoy discussing everything from politics to music.
"Josh and I have a strange relationship. He hates all the things I love, and vice versa, but we are still great friends. He also has amazing hair," she said.
Ward hopes to take what he has learned through debate and his extracurricular activities and apply it to a future career. His years spent at Foothill and involvement in clubs have changed his potential career goals.
"I actually always wanted to do something with comedy, but more realistically it would be marketing or communications," he said.
Ward, along with several others, attended Young Entrepreneur Development Program this year, where Ward's pitch and idea won over the judges and his group received first place.
He hopes to continue to be a dedicated student in and outside of school and work towards his goals.