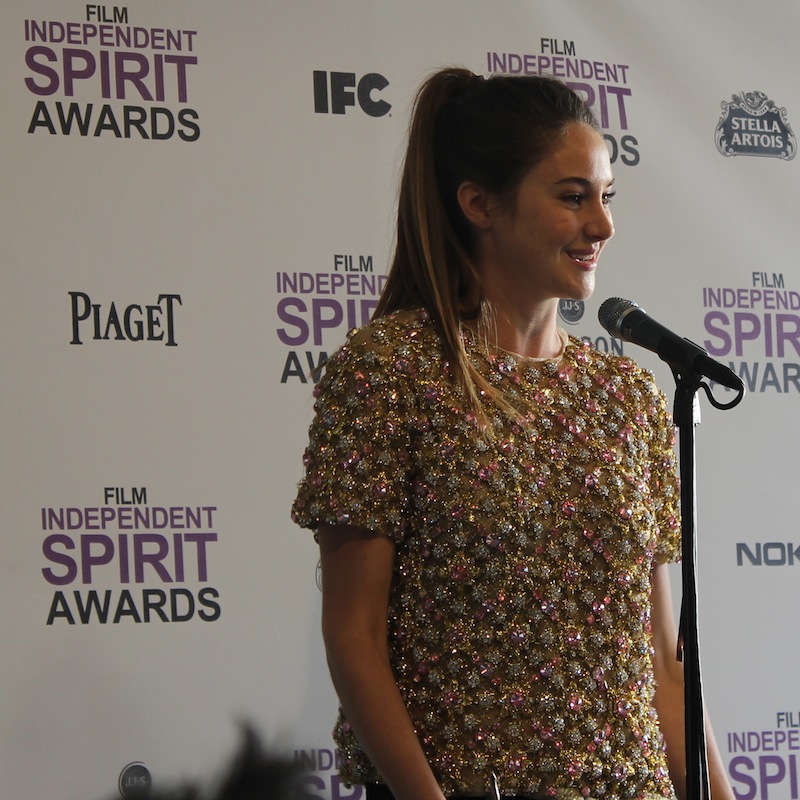 The event's host, Seth Rogen, quipped that the tent had to "be at a bar mitzvah by five." Rogen's brand of dry and often self-deprecating humor made the whole affair feel a bit like a stand-up comedy show.
However, the real stars of the show were the same as at the Oscars, namely the cast and crew of "The Artist." The film took home a total of four awards, including best feature, best director, best male lead, and best supporting female.
"Every time we come to an awards ceremony…it's just amazing," said producer Thomas Langmann. "To come back after the shoot and be here and be rewarded by the Hollywood community, it's just a dream come true," he continued.
The other notable nominee at the awards, "The Descendants," took home two awards for best screenplay and best supporting female for Shailene Woodley's performance as George Clooney's teenage daughter.
Woodley expressed her surprise at winning the award.
"It's been such a beautiful experience for me in my life and totally transformed me as a human being. So I'm grateful to have been a part of the film and to have learned so many valuable, amazing lessons," she said.
Michelle Williams, winner of best female lead for her role as Marilyn Monroe in "My Week with Marilyn", gave some insight into how she prepared for her part as a Hollywood icon.
"I did everything that anybody would do if they were approached to play Marilyn…You watch all the movies, you read all the books, you go on Youtube…you're a good student," she explained.
The Spirit Awards also pushed some smaller films into the limelight, especially "Pariah", a drama about an African-American teenager from Brooklyn learning to embrace her identity as a lesbian. Writer and director Dee Rees explained that the piece is about "a girl trying to find herself" and that its theme is something everyone can relate to.
A number of semi-obscure documentaries also gained some well-deserved attention at the show. "The Interrupters," a documentary about inner city violence in Chicago and a group of "violence interrupters" who work to prevent it, took the category.