Colleen Malone – excited to teach "where you can go with science"
With 12 years of teaching experience under her belt, Colleen Malone has begun a new journey as Foothill BioScience Academy's Biotechnology teacher and she is ready to share her love and passion for the microscopic with her students.
Malone's passion for science first began in her high school biology classroom, thanks to her teacher.
"My high school biology teacher, she got me very excited about biology," Malone said. "It was learning about plants in her class and the way she interacted with the class and she made everything very exciting, […] she basically got me more excited about biology."
Malone graduated from Texas A&M University with a degree in marine biology, and later worked with molecular biology in the university's lab. After her time there, she worked at UCLA, where her interest in molecular biology really flourished.
"[We combined] molecular biology with studying organisms from the ocean, so it combined my love of the ocean with really cool DNA technology, and I just found it fascinating that the two were combined, and so I just fell in love with it," Malone recalled.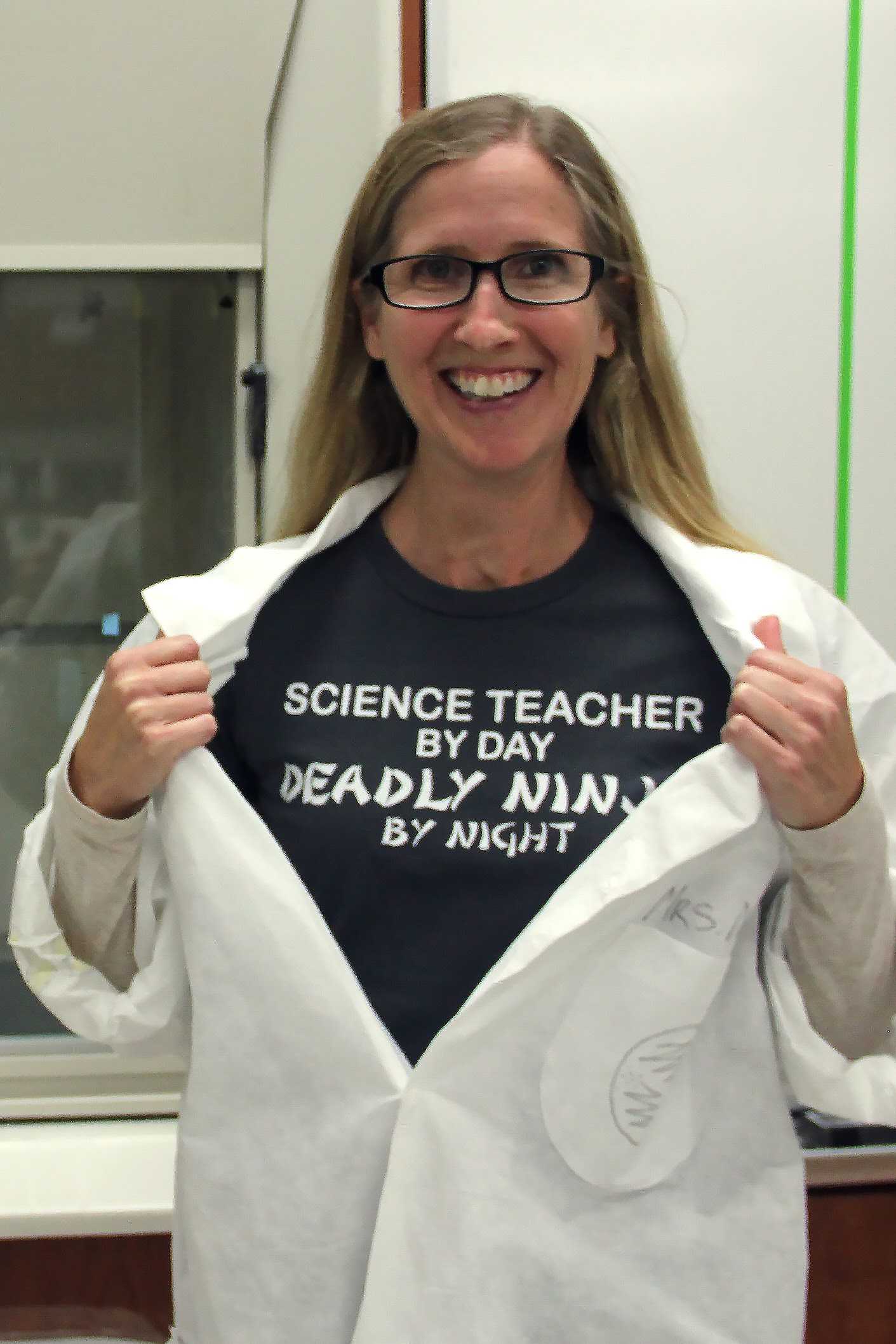 After working at UCLA, Malone worked with protein chemistry at Amgen, where she discovered her interest in teaching students.
"I like working with students, so when I was working with Amgen, I was working with at-risk children doing art-science projects, and I just thought it was really cool interacting with, at the time it was very young children," Malone said. "I thought it was really fun, so I decided I would go in and try teaching and I fell in love with high school."
Malone followed her passion for teaching to Newbury Park High School, where she was most recently teaching marine science, biology, and biotechnology. Ten years earlier, Malone had done some student-teacher observations at Foothill, and admired the environment of the school.
"It was just a phenomenal school. The facilities, the student body, the teachers, the faculty, it was just a very exciting place to be," Malone exclaimed. "I've always kind of wanted to be here, but there wasn't a spot open, so I was very excited."
Malone was also impressed by the laboratory work that the biotechnology students were doing.
"The students were doing really advanced work in the area of science, and so it was very cool to see ten years ago they were doing molecular biology, so they were far along in technology, it was very cool," she continued.
Malone enjoys working with students and says helping students gain a drive for science is her favorite part of teaching.
"[My favorite part of teaching is] helping students get excited about the content or whatever that I'm teaching them, and about the science," Malone said. "It's so cool, and if I can get students to see how cool it is, then they get to see kind of the excitement about where you can go with science."
Not only is Malone scientifically inclined, but artistically as well. Outside of teaching, she does art such as printmaking, drawing, photography, and also reads as well. Just as she enjoys molecular biology and proteins, her favorite scientist is Rosalind Franklin, a chemist whose X-ray photographs contributed significantly to the discovery of learning the structure of DNA.
[soundcloud url="https://api.soundcloud.com/tracks/280661917″ params="color=ff0000&auto_play=false&hide_related=false&show_comments=true&show_user=true&show_reposts=false" width="100%" height="166″ iframe="true" /]
"Favorite scientist would have to be Rosalind Franklin, she didn't get the credit that she deserved for the discovery of the DNA molecule, and she needs more credit," Malone said.
Overall, response to Malone has been positive from her students. Senior Jason Najera wrote that "Mrs. Malone so far has been a great addition to our [faculty] at Foothill. After creating the BioTechnology program at Newbury Park High School, she definitely has the experience and knowledge to be one of the best at Foothill. I am looking forward to working with her this year in BioScience."
Senior Niko Ford also wrote that "I would say that of course there's room for her to grow teaching this class but that she's doing pretty good so far."
Malone looks forward to her time teaching at Foothill, hoping to show more students the joy of science.
"There's so many possibilities, you can go far, far if you have the drive and the will and the enthusiasm and the excitement for [biotechnology]," Malone said.
"I'm just excited to be here and all the students have been really, just really cool and I'm just so excited to be here," she continued.
Feature Photo Credit: Grace Carey / The Foothill Dragon Press