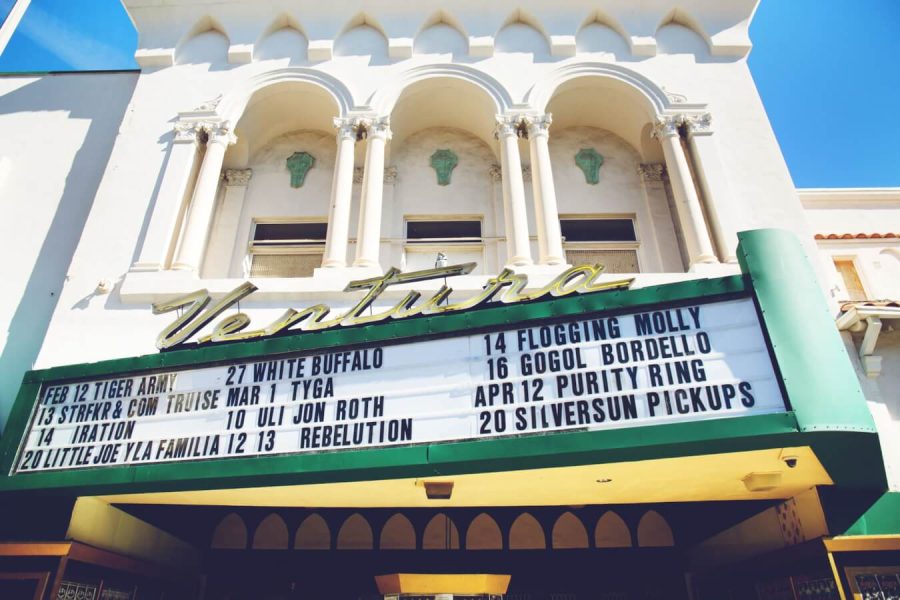 Ventura's music scene and its abundance of teenage artists
March 24, 2022
Ventura, California: a hotspot for surfing, American cuisine and the liveliness of Downtown. In this 'SoCal' slice of heaven, it seems as though one can find an abundance of anything. Who could have guessed that a part of this would be creative teenagers that are inspired to make music out of nothing but sheer talent?
Ranging in genres, inspirations and backgrounds, these bands have at least one thing in common: a passion for music. Looking West, Henry Oakes and Loop 83 are just three of Ventura's finest examples.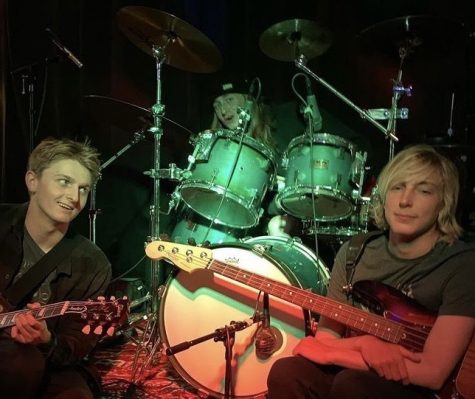 Looking West
Beginning the band right around the Thomas Fire in December 2017, Looking West can easily recollect how memorable their first practice was. The band consists of El Camino High School senior Dylan Brehm on guitar and vocals, Ventura High School sophomore Evan Brehm on drums and El Camino High School junior Owen Neth on bass. 
Even before Looking West was made official, a passion for music grew up alongside its members. Vocalist Dylan discovered his musicality at a very young age. "I was really young, probably four or five," he remembers. Drummer Evan began a bit later than his brother, "I kind of struggled with my relationship with drumming early on, because I was always doing sports. But I've played since I was nine." Bassist Neth began pursuing his artistry in eighth grade.
When asked about their biggest inspirations, Dylan revealed, "For me, I've always been a huge Neil Young fan—Bob Dylan too, I'm named after him. And I like others like The Beatles and The Police." 
Evan also discussed both his similar and different influences, "I'm more into reggae, so Bob Marley and Peter Tosh. . . Stewart Copeland of The Police is a big drumming influence." Neth similarly revealed his "big three" guidances being The Beatles, Led Zeppelin and Pink Floyd. 
Like any artist who is motivated by their passions, Looking West sees their music as "a reason to do anything." Whether it's their way for creativity to flourish or simply a reason to spend time together, their music is at the core of their being. Their drive is evident, as they describe how they, "want to go further with this, play out more, get bigger and more well known, write more songs and record albums." Becoming a known band in Ventura and the '805' is also top of the list, but above all else, they want to have fun with it and enjoy it. 
Looking West also looks forward to playing live again, recording and engaging in livestreams. They revealed that they are, "currently in the making of an album and will probably have a single out by this spring." Ending on a positive note, the band looks forward to their bright futures in music. 
Henry Oakes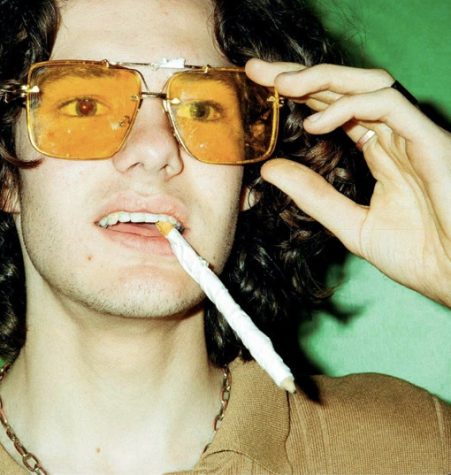 His artistry flourishing during the height of the pandemic, singer-songwriter Henry Oakes released his first Extended Play (EP) in fall of 2020 when he was 17. The Ventura-native notes, "I always admired song writers but I could never really do it myself. I always played instruments growing up, and during the pandemic I started writing, producing and recording from my closet. When I got to the production stage, that's where I really fell in love with the process."
Oakes' musical influences are evident in his work as well, with inspiration ranging from indie pop band TV Girl to rapper JPEGMAFIA to experimental artist Whatever, Dad. Their production techniques are incredibly influential as well, as Oakes revealed, "The hype is mad worth it, Peggy's production skills are exquisite."
When it comes to his connection with music, Oakes describes an expressive one, where he is able to create a connection between himself and his feelings. He describes, "Music is the closest art form to painting, in the sense that it may take years to truly master the capture of a thought or feeling, but most of the time you just splatter color around until it feels right." At a young age, Oakes recognizes how, "it's the most effective way to express yourself and your head space."
In terms of his future with his music, Oakes recollects his work as, "sort of a side project in the pursuit of a career as an artist." Leaving listeners hopeful, he reveals his abundance of ideas for future projects.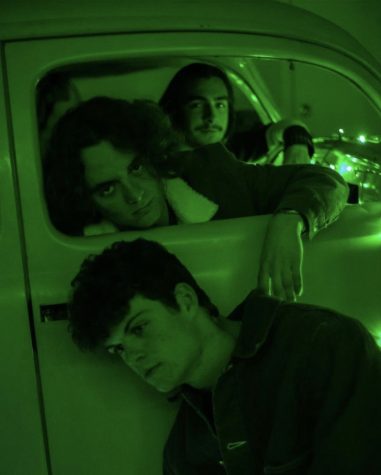 Loop 83
Indie rock band Loop 83 members Jack Gordon '23 of Ventura High School and Aidan Connelly '23 of Foothill Tech have held similar aspirations for music since very young ages. Listeners can easily detect this fact on the band's most recent EP "Now Or Later". When asked on influences behind these creative aspects, both Gordon and Connelly revealed their deep connections with music. 
Gordon discussed, "I've had a passion for music since I was very young, but it grew a lot in middle school. My musical inspirations include Steely Dan, Peach Pit, Pink Floyd, Radiohead and various jazz artists (Miles Davis, Coltrane, Bill Evans, Duke Ellington, etc.)." He noted his influences coming from Stevie Ray Vaughn and Hendrix, and especially John Mayer as a guitarist. 
He further recollected, "Music is a way to express my emotions and get what I'm feeling out without having to speak directly to someone." Similar to many, Gordon emphasized music's role in his creative outlet. Looking forward to what Loop 83's music had in store for the future, Gordon briefed that they will "hopefully expand [their] discography and play lots of live shows."
Similarly, Connelly reflected, "I've grown up with a passion for music: starting with piano performance by the age of five and growing into cello, guitar, bass and drums." Gordon and Connelly have been playing music as a duo for about four years, and this year they decided to take the plunge to form a full band with Ventura High School juniors Reid Kemble and Fletcher Freeman.
The Foothill Tech musician continued, "I'm not a very physically emotional person so music has been an outlet for me to really just express myself and connect with people on a level which I can't do face to face." Connelly's wise words on the power of music perfectly demonstrate its impact on young people today. He concluded, "We are getting ready to release our first album, following the release of a single and a full length EP with live shows coming this summer."