The prom dress that will make your heart fly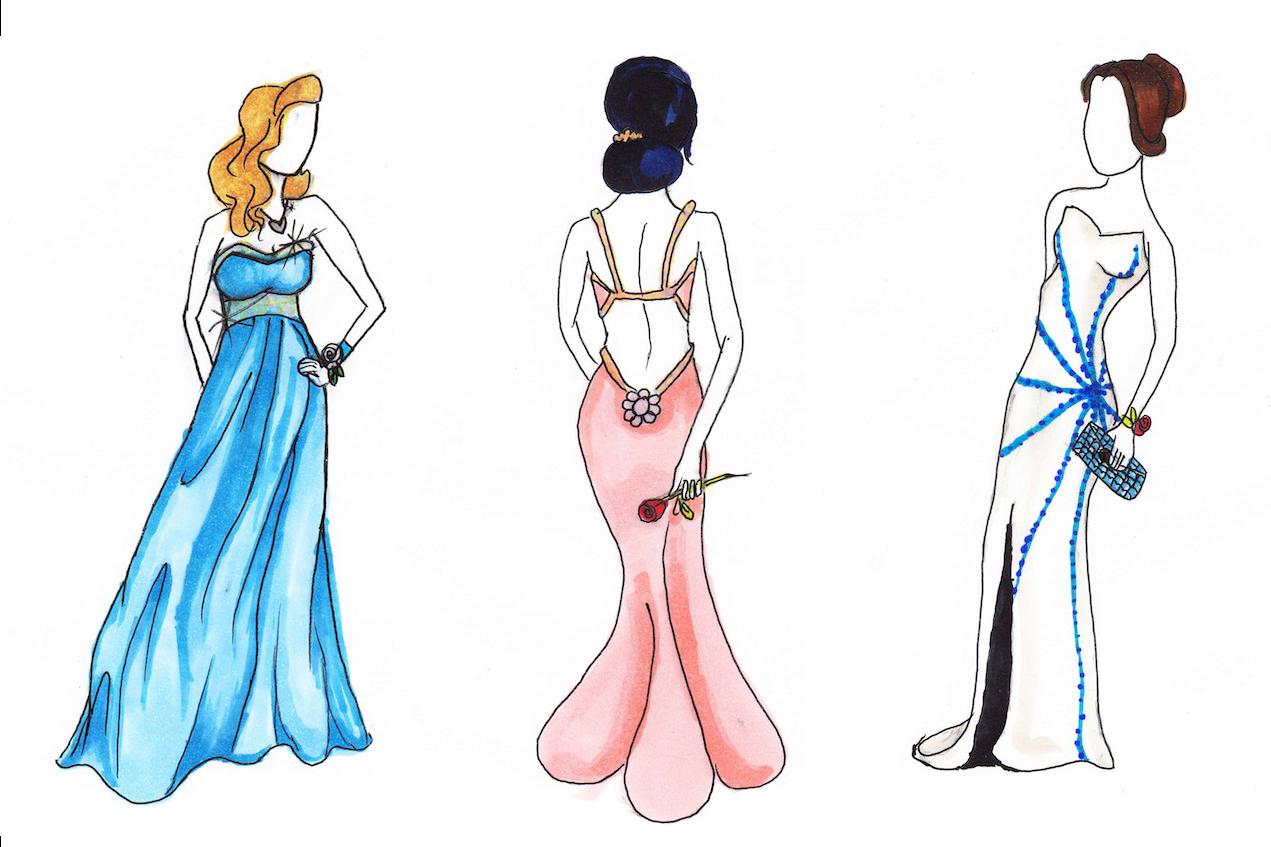 It's that time of the year where "Promposals" are happening left and right and Prom seems to be the hottest topic of discussion, especially among girls. One of the most important parts of Prom is finding the dress of your dreams and completing the look you're going for.
This year's prom theme is "Fly Me to the Moon," and if you're trying to comply to this theme, here are some ideas.
Since prom is a formal dance, the majority of dresses will be long. However there's nothing wrong with wearing a short dress or a hi-lo dress, and if done tastefully this can be a unique and cute look.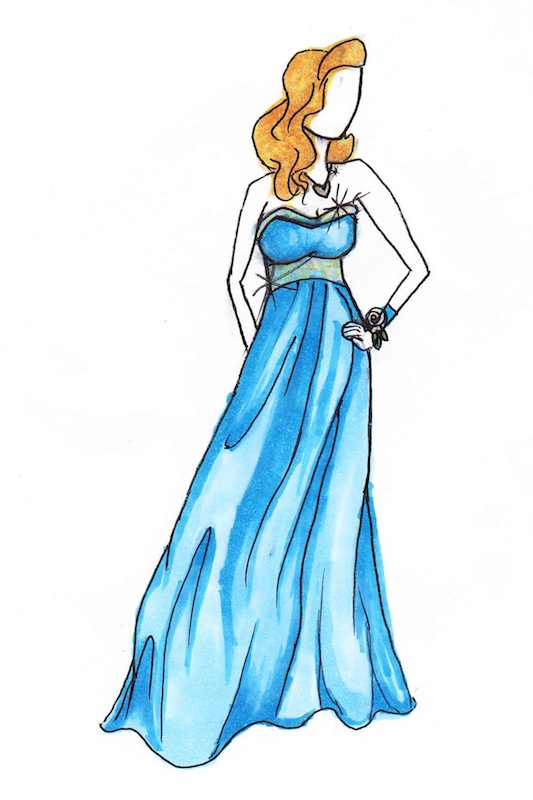 The Long Fitted Classic
A long, tightly fitted dress with straps is something that is seen at every prom. These dresses are usually more on the plain side due to their elaborate fit and fabric, but sometimes they're full of sparkle and sequins. A long, tight dress molds to your body and emphasizes your body shape; the back of the dress is usually a low, deep, draped back. This type of dress flatters girls who want to accentuate their curves and bust. Darker colors, like black, deep blue or purple, tend to make them look more elegant and on the sexy side, and go perfectly with the moon and galaxy theme since they're dark. Since this dress usually has a small train, tall, elaborate heels are the shoe best match.
Tight Elegance with Cutouts
If you're trying to be bold, a tight dress with cutouts and elaborate straps could be the best dress. The cutouts and straps on these dresses are usually lined with jewels, stones and sparkles. These dresses can be mermaid style or fitted all the way down to the bottom, which makes them more versatile for many different body types. Strappy, plain heels would compliment the straps on the dress. A lighter color like pink or blue might tone down the dress if you don't want a super bold look, and it goes really well with the airy and light theme. Sparkly shoes might not be the best match for this dress since there's already a lot going on.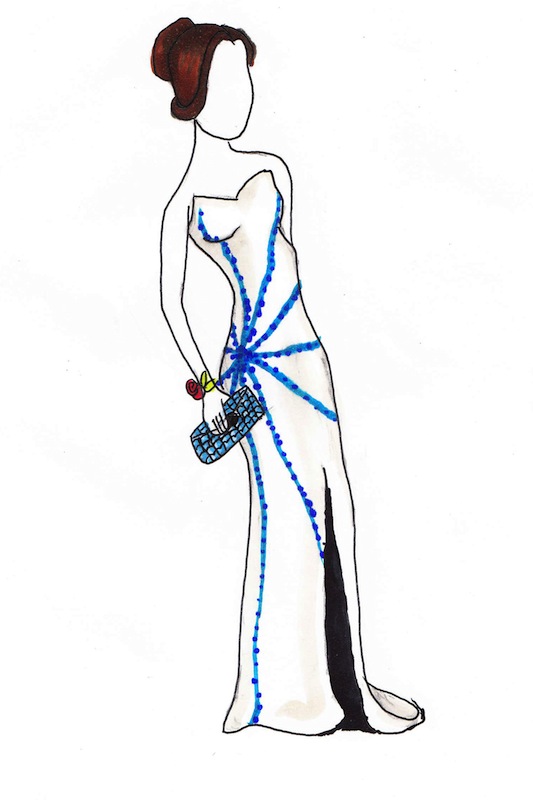 The Sweetheart Neckline
Dresses with straps aren't for everyone, some people prefer strapless dresses. A strapless dress with a sweetheart neckline and sparkles is a classic dress that can't go wrong. It's not too tight but, it accentuates your curves and shows off your figure. It's more conservative than other tight dresses, but it also has a hint of sexy. Although this dress is traditionally plain, recently is has been featuring slits or even more adornments. This dress looks best in lighter and paler colors, like pink, blue, white, even light green, which are perfect colors for the sky-like theme. The shoes can be taken in almost any direction with this dress, depending on the look you're going for.