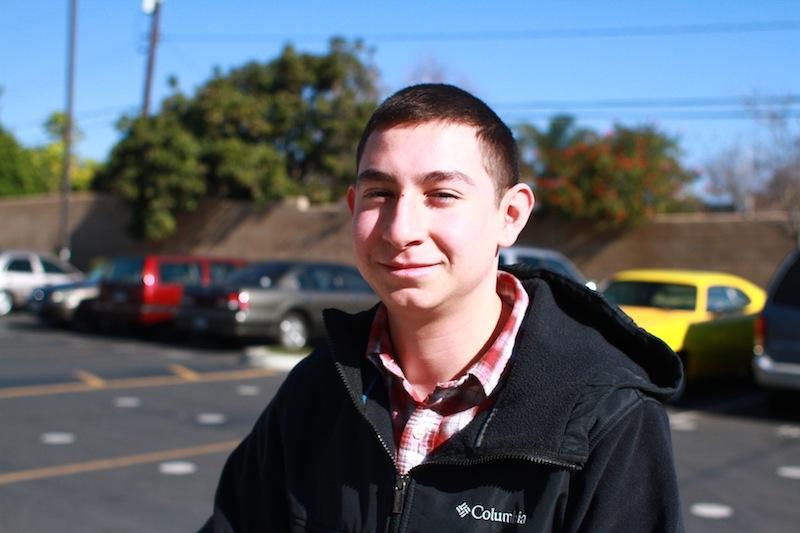 Families are walking through the streets, candles in their hands. They are singing, laughing, chatting, and enjoying each other's company. The rest of the neighborhood trails behind them, equally as jovial, as the celebration of Las Posadas commences.
Las Posadas is a December holiday celebrated in Mexico, Latin America, and Spain. The nine day holiday re-enacts the coming of the Virgin Mary and Joseph to Bethlehem for the birth of Jesus Christ. The nine days represent the nine months of pregnancy.
People go from house to house in the neighborhood, asking for hospitality and accommodation, just as Mary and Joseph did. Then, at the last house, there is a party.
Spanish 2 teacher Adrian Sanchez used to celebrate Las Posadas as a child in Mexico.
"Usually, people have a drink with them, They're drinking, they're singing together," Sanchez said. "So that's pretty much what the celebration is about."
Senior Valeria Franco celebrates Las Posadas with her family at their church. This year, the holiday started Monday and will continue until December 24.
"We all get together in front of the church, and we sing first and we walk a couple of blocks," she said. "Then we have a mass relating to that, and then afterwards, we have a celebration where people bring food."
Some of that food includes ponche, a tea-like Mexican drink, tamales, menudo, arroz dulce, and Mexican rice.
"In some cases, they even break a pinata, and the kids play. [They] take turns and play with the pinata," she said.
"It's interesting how you can mix your culture and religion together and also family," she said.
[soundcloud url="https://api.soundcloud.com/tracks/125971691″ params="color=ff6600&auto_play=false&show_artwork=true" width="100%" height="166″ iframe="true" /]
When asked what his favorite part of Las Posadas was, Sanchez said, "I remember that the best part was getting together with the family. [Also] singing together and walking together as a whole community because it really makes you feel like it's a true community when everybody is there together."
Senior Alejandro Robles has also celebrated Las Posadas in the past.
In an email to the Foothill Dragon Press, he said, "I really like how this holiday connects with each other on how you remember Jesus's birth with the three kings and how a lot of Latin countries celebrate it as well as Southwestern U.S."
When asked how Las Posadas is meaningful to him, Robles said, "It is very meaningful to me because it brings me closer to my religion as well as my background."