Unique Super Bowl snacks that are sure to score with guests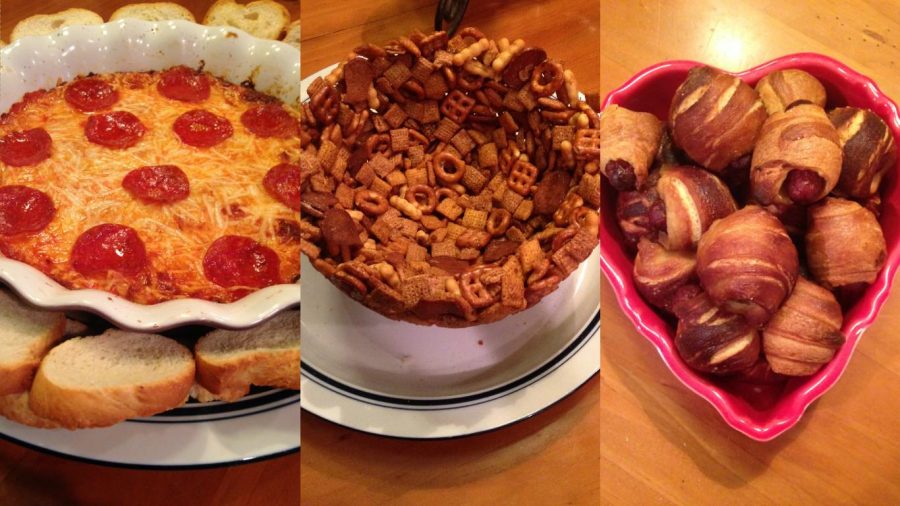 Julia Fickenscher
February 6, 2016
Over the past several decades, the Super Bowl has become more than just a game: it involves fancy halftime shows featuring popular stars, unique and funny commercials that you actually want to watch, and lots of American snacks. Step up your game of store-bought chips and dip with these three unique, fancy, and game-changing dishes.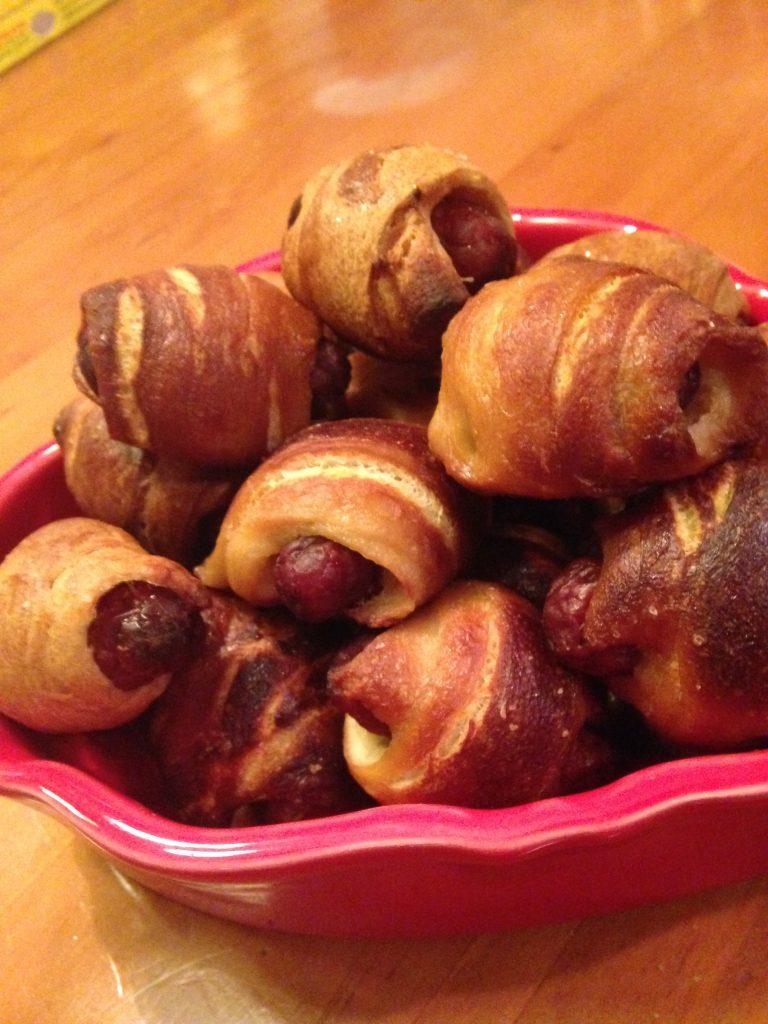 Pigskins in a Pretzel Blanket:
Ingredients:
1 package mini hot dogs

2 containers store-bought Crescent roll dough

1 egg

½ cup baking soda

5 cup water

Coarse Salt
Directions:
Preheat oven to 425

℉

Remove crescent roll from packaging and cut each crescent strip into thirds

Roll each mini hot dog in one crescent roll strip

Pour water and baking soda into large pot on stove and bring to a boil over medium heat

Place each rolled up hot dog into boiling water and let cook for about 30 seconds

Remove hot dogs from bowl and place onto greased baking sheet

In a separate small bowl, beat one egg and a splash of water until combined

Using a pastry brush (or by drizzling over), lightly coat each hot dog with egg mixture

Sprinkle each hot dog with salt

Place in oven and let cook for 15 minutes

Serve and enjoy!
Pigs in a blanket and pretzels are two classic super-bowl foods, so when you combine the two, it's pure heaven for your tastebuds.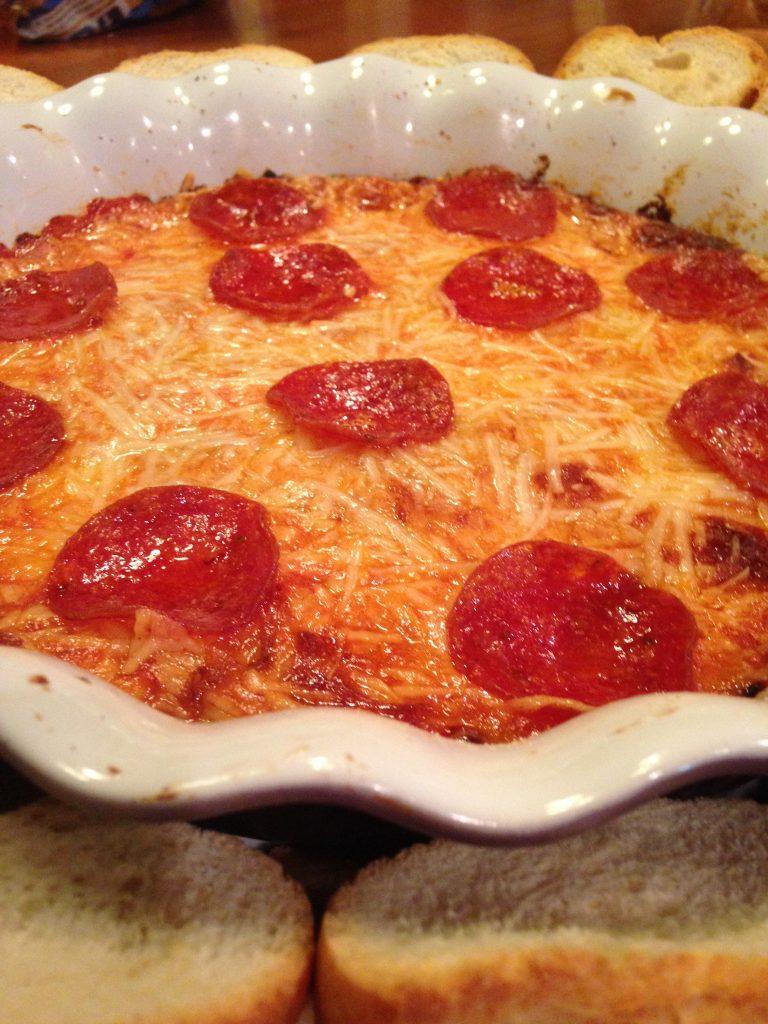 Pizza Dip:
Ingredients:
8 oz softened cream cheese

1 ½ cup Shredded Mozzarella cheese

1 cup Grated Parmesan cheese

1 cup Classic Pizza Sauce

Pepperoni (however much you prefer)

Dipping item of choice (Toasted French Bread, Pretzel Thins, or Chips are all good options)
Directions:
Preheat oven to 375

℉

and lightly grease a 9 inch pie plate.

Spread cream cheese in an even layer on base of plate.  Top with ¾ Cup Mozzarella cheese and ½ cup Parmesan cheese

Pour Pizza Sauce over cheese and spread it out evenly.  Add the rest of the Mozzarella and Parmesan cheeses

Top with Pepperoni

Place in the oven for 20 minutes, or until cheese is melted and lightly bubbling.

Serve with dipping item and indulge!
All the classic pizza flavors, but in a special, sharable dip form.  This pizza dip is cheesy, gooey, and definitely a crowd pleaser.
¨Super¨ Snack Bowl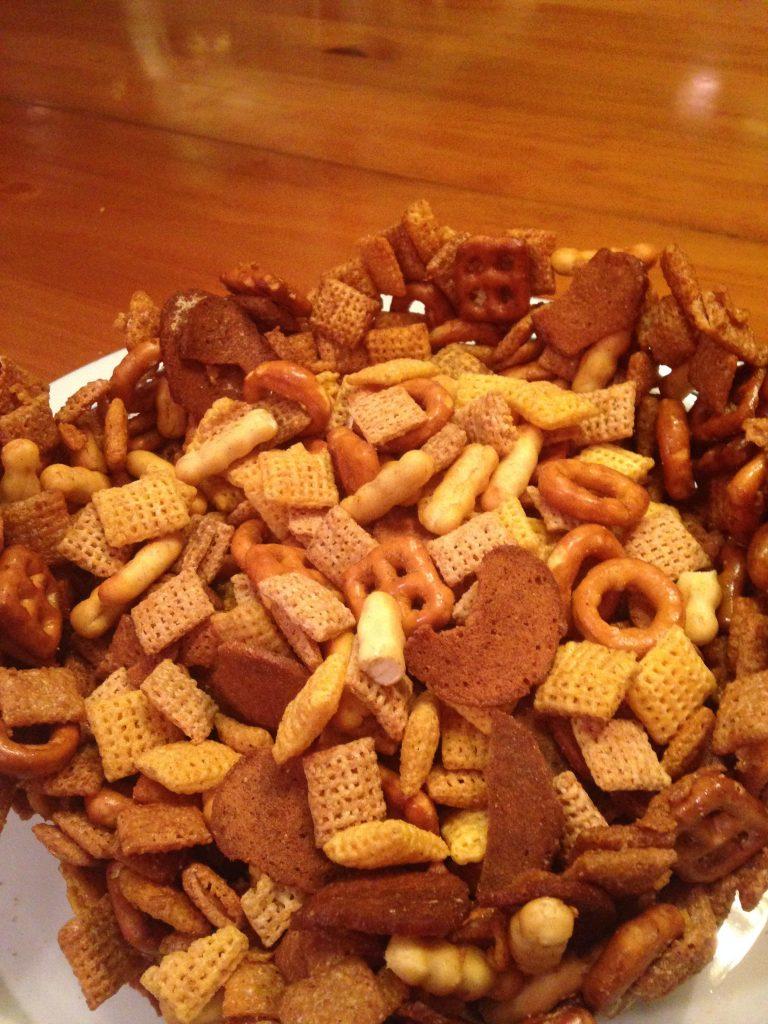 Ingredients:
2 egg whites

2 Tbsp water

8 cups Snack MIx of Choice

Bag of chips, more snack mix, or whatever you would like to fill your bowl with
Directions:
Preheat oven to 325

℉

Using an electric or hand mixer, combine egg whites and water on a high speed until soft peaks form: about 2-3 minutes.

Fold in Snack Mix

Grease a large bowl and pour in mixture

Crumple a long sheet of tinfoil and form a slightly smaller bowl.  Grease outside of tinfoil and press this bowl into center of snack mixture.  Press down and against the sides of the tinfoil, shaping your snack mix into ideal shape.

Place large bowl full of snack mix and tinfoil into oven and bake for 30 minutes.

Allow to cool for 5 minutes, then remove tinfoil

Allow to cool for another 30 minutes, then invert snack bowl onto plate, allowing to cool completely.

Fill snack bowl with whatever you would like and enjoy your edible masterpiece!
These epic super-bowl snack are sure to be a real game-changer, impressing guests while satisfying your tastebuds.
Background Photo Credit: Julia Fickenscher/The Foothill Dragon Press