Wrap-Up: Foothill girls' tennis team beats Hueneme High School 15-3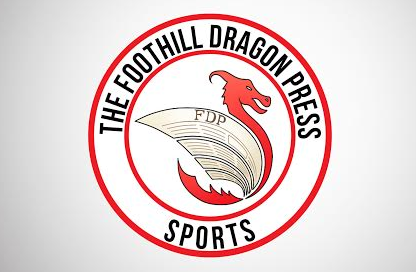 Hang on for a minute...we're trying to find some more stories you might like.
On Monday afternoon, the Foothill girls' tennis team defeated the Hueneme High School Vikings 15-3 in a home league match at Ventura College.
All three singles players, sophomore Enkela Qoshlli, freshman Erin Gaynor, and junior Laina Feath "swept their single sets," according to Coach Brad McClain. The singles players won every single match 6-0, not giving up a single point.  
In doubles, sisters sophomore Sherlyn and junior Summer Khouvilay won all three of their matches as well.
Coach McClain is impressed with the ongoing success from the Khouvilay sisters.
"Another sweep from the Khouvilay sisters," McClain said.
Senior Karina Cole and junior Emma Kolesnik went two and one overall and sophomore Katlyn Urick and senior Nina Urban were defeated with an overall score of one and two.
McClain was "content" with the way his players performed.
Foothill's record is now 11-2 overall, 8-2 in league. The next match will be at home against Thacher High School on Oct. 15 at 3 p.m.