After the long and busy school day ended on Sept. 21, 2023, parents had the opportunity to step into their kids' shoes at Back to School Night. Back to School Night is an annual event at Foothill Technology High School (Foothill Tech) where parents are able to meet staff, learn about different programs offered on campus, as well as make yearbook or merchandise purchases.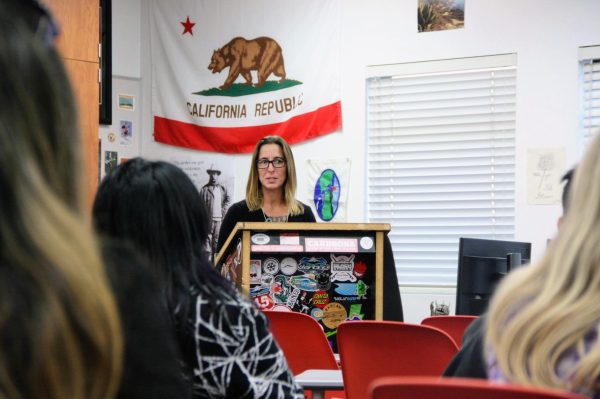 Music greeted parents as they entered the quad, and the event began with seventh period visitation. The night was set up so that each parent could experience their students' schedule, going to each class to meet teachers and learn about their curriculum.
Associated Student Body (ASB) students were available throughout campus to answer questions or give directions to parents. Additionally, child care services were provided in Spirito Hall, and Spanish translation services were provided in the quad.
Tables were arranged around the quad, showcasing various Foothill Tech programs. Students representing these programs such as the BioScience Academy, DTech and others were present to inform parents about their program's objectives and activities.
Becca Walker '24, a DTech representative, explained how, "Back to School Night is a really great way for DTech to talk to families and students who are interested in coming into the program," adding that, "it's just a really great way to network and get a couple of sales in for the start of the year."
Walker also mentioned how recent changes have impacted the night,, "It's been hard because our program has shifted since we lost [Kurt] Miller so we didn't really expect much for tonight but we definitely exceeded our expectations."
A new addition to Foothill Tech is the Wellness Center, where students can find a relaxing environment to escape to when stressed. A Peer Mentor of the center, Tailor Henderson '24 shared that, "It's a safe, comfortable place for everyone." Throughout the night the Wellness Center was open for parents, alongside a stand in the quad to explain its opening, giving parents the opportunity to learn about the new center and understand why it was implemented.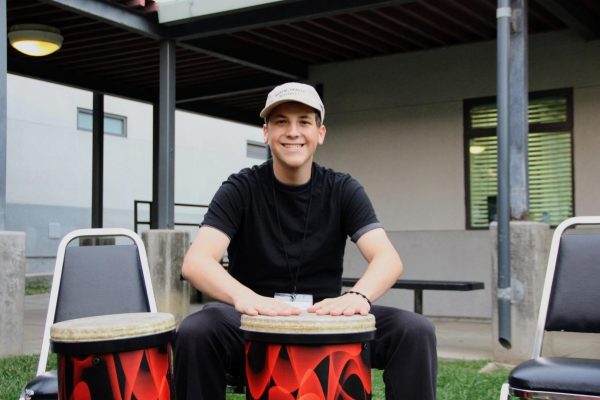 Emily Vasquez '24 expressed what the center was hoping to spread, "We have posters hanging up outside of our door, like breaking the stigma of how it's ok to not be ok and everyone is welcome in this center to have time to relax."
After the first few period visitations, a social was held in the quad for the parents to socialize and fuel themselves with refreshments and snacks. The social was hosted by the Parent Faculty Student Organization (PFSO), giving parents the opportunity to meet their leadership members. The social was not too popular with the teachers, Dan Fitzpatrick stated that his one struggle during back to school night was "The long intermission between third and fourth period."
After the social, parents entered the last few classes, getting a chance to understand the environment their student is learning in. History teacher, Fitzpatrick enjoys the event, he said, "I love Back to School Night, it's always a highlight of the entire year to meet parents and allow them to lay eyes on who their teacher is in the classroom."
There are few nights during the school year that provide parents the opportunity to gain a glimpse into the daily life of a Foothill Tech student. Back to School Night serves this very purpose. According to Andrea Bacigalupi, a Foothill Tech parent, "Seeing the school and meeting the staff is a critical component to her [daughter's] education." The night paved the way for future collaboration and communication between family and the school community.