Trope exploration: the disgraced entrepreneur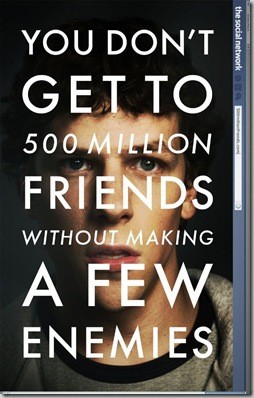 Suits, ties, disheveled hair and eerily nonchalant conversations about big business scandals. "Snacks and NDA's" as Elizabeth Holmes, the main character of Hulu's The Dropout puts it. The trope of the disgraced entrepreneur puts a spin on your typical heroes and villains, weaving vindication and collusion, as well as circumstantial heroism, into calculated geniuses of cutthroat business and industry.
Who's the next Steve Jobs, Bill Gates or Elon Musk? The question looms in the air at elite universities where a young Mark Zuckerberg paints the town crimson at Harvard and Elizabeth Holmes turns heads at Stanford. These high-stake environments aren't all suits and ties– a distinct weakness of the disgraced entrepreneur is their desire to enjoy an irresponsible, carefree youth.
For a young Elizabeth Holmes (Amanda Seyfried,) this aspiration must be quelled by replacing it with a façade of lies and false self-assurance. The label of prodigy seems to be embedded in her persona, and she intends to keep it that way by achieving absolute perfection with Theranos and their development of a more accessible blood screening device. When her methods proved incessantly unsuccessful, the immense pressure she put upon herself to fill the shoes of preceding tech pioneers caused her to lie at every expense. Part of her dangerous determination is attributed to the rhetoric of her generation– when she encounters a technical mishap with an Apple retail employee her age in episode four, she is forced to confront her faulty mentality of excessive haste. Her fear and paranoia towards the company's progress resulted in irreparable mistakes, and her legacy is written in the blood of her ultimate failure.
In the beginning half of The Social Network, we see a young Mark Zuckerberg (Jesse Eisenberg) develop his rather notorious Facebook precursor, Facemash, a website on which users comparatively rate the attractiveness of Harvard female undergrads. His mischief and his genius come coupled in this scene and are hard to separate from each other– he hacked every online directory of the individual dorm houses, each with varying levels of security, to obtain student photos, and set an algorithm up shortly thereafter. He doesn't ideate the possibility of Facebook as a business just yet, but his aspirations were simple– to just be a kid, doing something stupidly entertaining for a short period of time. Zuckerberg's attitude is further evidenced by his effortless, casual clothing choice: when he comes face to face with Silicon Valley entrepreneur Sean Parker and his future in business, Zuckerberg dons a comfy gray zip-up hoodie and sweats. Like a mugshot, Zuckerberg is enraptured by Parker's extravagantly messy business philosophies, while his friends in formal attire Eduardo Saverin (Andrew Garfield) and Christy Ling (Brenda Song) are more assertive and observant.
The booming success of an entrepreneur's idea comes with a price: grow up fast. And for some, the need to become significantly more independent and competent for a person of their age drives them to such great ideas. Jennifer Lawrence as Joy Mangano in Joy is a do-it-all daughter– raising two children, helping manage familial divorces, working a high-stress job and maintaining a household have encompassed her life. Though portrayed with soap opera-style cinematography, Joy subverts the false narrative of a woman bound by the responsibilities of mindless housework and pays tribute to her trials and tribulations as an inventor of a self-wringing floor mop and the makeshift businesswoman of the working class. 
Hollywood's interpretation of the disgraced entrepreneur offers a new perspective on the hero/villain archetype– their power isn't translated necessarily through their physical appearance like most narratives, but in their ideas and their impact on communities. They act as meaningful wake-up calls to never underestimate the intelligence and ambitions of those who seem to be the most soft-spoken.