OPINIÓN: Corrupción de día a día
Hang on for a minute...we're trying to find some more stories you might like.
La corrupción es más que común en países latinoamericanos. Es fácil culpar al gobierno y decir que los políticos son culpables de la estructura de corrupción sobre un país. Es cierto, que al poner un funcionario corrupto tras otro en una posición de poder crea un sistema de impunidad que parece ser imposible de romper.
Gran parte del problema que es la corrupcion, tambien cae en los hombros de ciudadanos comunes en su vida cotidiana. A través de los años se puede decir que en ciertos casos se ha llegado a normalizar la corrupción.
En más de una ocasión he escuchado el consejo de que si un policia te detiene con o sin razón, es más sencillo pagar un soborno que hacer el proceso correcto para pagar la multa. También es conocimiento común saber que para facilitar algun tramite una "mordida" o soborno puede acelerar el proceso.
Una encuesta hecha por la organización Transparencia Internacional (TI) encontró que en tan solo México, el "mayor porcentaje de la población que ha tenido que pagar un soborno para acceder a un servicio público." Esto tiene que ver con el hecho que los sueldos de funcionarios públicos en muchos casos no son más que mediocre.
La corrupción es un problema evidente a través del espectro político y en la vida cotidiana de los ciudadanos. Cada año el índice de corrupción en países latinoamericanos aumenta, y ciudadanos pierden fe y llegan a desconfiar más de su gobierno. No es suficiente el querer políticos honestos, ciudadanos también tienen que ser honestos el día a día y tomar acción. Al participar en estos actos te vuelves cómplice y ayudas a la raíz del problema.
Para poder cambiar la situación y tratar de demoler la estructura de corrupción el apoyo de las personas es necesario. El 74% de la población mexicana está dispuesta a apoyar acciones contra la corrupción. Los ciudadanos y los medios de comunicación tienen que hacerse cargo de mantener a funcionarios públicos en el punto de mira para que tengan que rendir cuentas de sus actos, y así eventualmente poder ver un cambio.
El caso de la "Casa Blanca" es un ejemplo de cómo las las redes sociales formaron gran parte en desenmascarar y compartir un acto de corrupción bajo la presidencia de Enrique Peña Nieto en México. Es necesario es sacar el problema a la luz pública y lograr apoyo. Para poder lograr un cambio verdadero tiene que haber acción y la población tiene que estar dispuesta a hacer lo posible para ser menos corruptos y presionar a funcionarios públicos para que ellos tampoco lo sean.
About the Contributors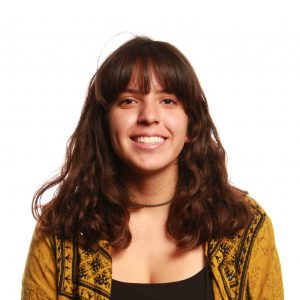 Jimena Perez, Intersections and Latino Culture Editor
A strong believer that, "un taco al día es la llave de la alegría."