La importancia de crecer bilingüe
Ser latino en California hace tener una familia bilingüe casi inevitable. Sin embargo, muchos padres Latinos no le enseñan a sus hijos su idioma natal lo cual los limita en cuestión de comunicación. Claro que no es fácil criar a un niño bilingüe, pero hay muchos recursos que pueden facilitar la experiencia. Cosas culturales como programas de televisión, películas, música, y más, ayudan a jóvenes latinoamericanos (o los de cualquier otro país) conectarse con sus raíces.
En mi experiencia, crecer con caricaturas como Dora la Exploradora y Go, Diego! Go! me ayudaron a aprender cosas básicas del inglés como los colores y números antes de entrar a la escuela. Mirando televisión en inglés era una manera de entender más a fondo como las personas se comunicaban durante situaciones casuales como convivir con amigos. 
Además de eso, artistas como Shakira, Selena y Enrique Iglesias que cantan en inglés y español me permitieron disfrutar de los dos idiomas fuera de la escuela, ya que nadie en casa hablaba inglés. 
Estos medios de comunicación son fácilmente accesibles a la mayoría de las personas viviendo en los Estados Unidos y, en lo que yo e visto, ayudan a los niños sumergirse al mundo del inglés mientras permaneciendo en su realidad del español. La representación de la comunidad latina que muestran hace que ellos logren aceptar su diversidad y todos los varios aspectos de las culturas que los criaron.
Es importante reconocer el mundo de beneficios en hablar múltiples lenguajes. Ser bilingüe ayuda a las personas en un nivel social, cognitivo, y laboral. Un segundo idioma dobla la posibilidad de ser contratado, ya que los empleadores siempre elegirán a alguien que pueda hablar inglés, pero el rango de comunicación de alguien que también hable español lo hace un candidate más deseable. También existe el beneficio de conocer más a fondo tu cultura ya que puedes consumir cosas en su lenguaje original o entender tradiciones más fácilmente si conoces la lengua.
Ser bilingüe en cada aspecto–lectura, escritura, comprensión, y verbal–permiten a las jóvenes expandir su conocimiento de la cultura y lenguaje en una manera mucho más enriquecedora. Una cosa es simplemente entender español, pero otra cosa llegar a conocer todas las matices y estructuras del idioma igual como lo harías en tu clase de inglés, es una experiencia completamente diferente. 
También está el conflicto muy común entre personas nacidas en los Estados Unidos pero cuyos padres vienen de otro país–sentirse como no pertenecen "ni de aquí, ni de allá" junto con el miedo de no ser aceptado por hablar otro idioma o sentir la necesidad de asimilar a la cultura Americana contribuya a negar el aprendizaje del español. Al sentir que no pertenecía es cuando yo aprendí que es crucial apreciar ambas culturas de la misma forma. No tienes que limitarte ser de un lugar en particular, puedes ser de dos lugares y disfrutar de ambas culturas. 
Creciendo en un ambiente bilingüe, como el 22% de niños en los Estados Unidos que hablan otro lenguaje además del inglés en casa, es algo que impacta en una manera positiva porque abre puertas a otro mundo anteriormente cerrado o gravemente limitado.
About the Contributors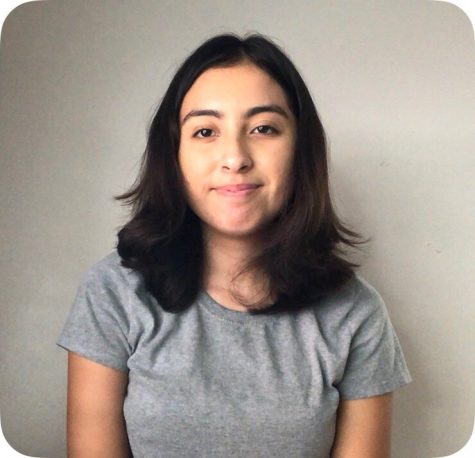 Joana Diaz, Writer









Hey! I am one of the three copy editors for the Writing Section and I love learning about and appreciating different cultures.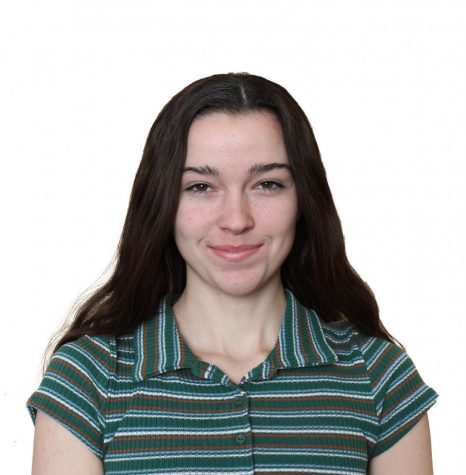 Kaelyn Savard, Communications Director
I am a junior and a second year illustrator who loves to sea glass hunt on the beach.