Wrap-Up: Foothill varsity boys' soccer is victorious against Newbury Park Adventist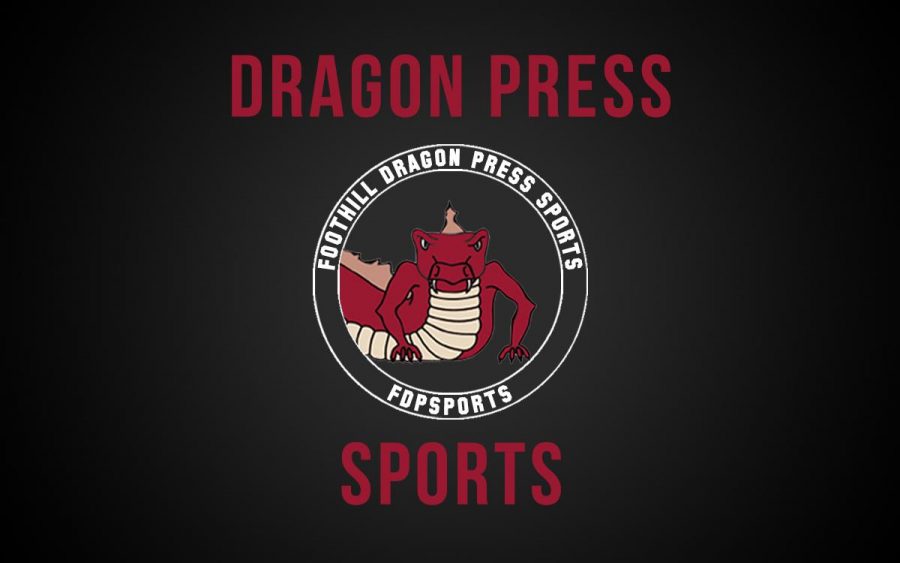 Mallery Kinnun
January 5, 2015
Foothill's varsity boys soccer team experienced a victory of 4-0 while playing on unfamiliar turf against Newbury Park Adventist High School today.
Junior Andres Coronel scored the first two goals of the game, one in each half of the game. Freshmen David Hill scored the third goal in the second half and freshman Cole Chilcutt scored the last goal with only three minutes left in the game.
The 30-day sit-out period is now over for the players who transferred to Foothill athletics from another high school's team.
Sophomore Jared Rodriguez played for the first time as a dragon and experienced his "first shutout," meaning that the opposing team didn't score at all. Kahar McCullum, another sophomore, also played for the first time after the sit out period.
Coach Andres Wedderien said that "the team started to play as a team in the second half."
He said that Coronel and junior Julian Martinez "did very well, [and senior] Justin Redemann also had a good defensive game."
However, Wedderien wishes to see "an improvement in team play and [for the team to] take better advantages of [their] chances."
"Also, the field in Newbury Park was very bad to play on and did our passing game no favors," said Wedderien, "[and] we had some questionable referee decisions against us, including a[n] undeserved yellow card for Justin Redemann for questioning a ridiculous call made by the officials."
The boys soccer team will be playing their first league game tomorrow against Fillmore High School on Fillmore's field.
"The boys are excited to take on Fillmore High School tomorrow," said Wedderien.