Holocaust survivor and educator Bernd Simon passes away at age 94
After years of dedication to educating Foothill students about the horrors of a genocide that nearly wiped an entire religious group off the map, Holocaust survivor Bernd "Bernie" Simon peacefully passed away September 3 at age 94.
Simon was a Jewish-German Holocaust survivor born in North Western Germany on May 20, 1920. He was a prisoner at Dachau concentration camp, but escaped with the help of his mother and friends.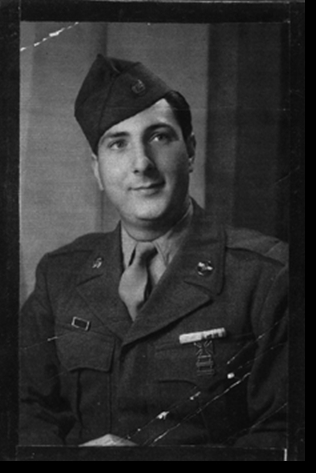 "It was definitely inspiring to hear [his story] because he had gone through a lot, and yet, it seemed like he still had a good life after it," said junior Nathalie Hendrix. "To know that he was one of the people that was part of [the Holocaust], but came out okay, was pretty inspiring."
Simon's legacy lives on through his 91-year-old wife Judy Krausz, who is also a survivor, along with their two children and four grandchildren. The Simons were long-time members of Ventura's local synagogue, Temple Beth Torah. After active involvement in educating others about the Holocaust in the United States for years, Simon received recognition from the California Legislature for his public service.
Simon came to Foothill annually to talk to sophomores about his experience at the Dachau concentration camp and his life afterwards. Students usually watched a brief documentary on his life and afterwards had the chance to ask him questions.
Honors world history teacher Cherie Eulau helped coordinate the presentation.
"It was just wonderful to have this very funny, personable, gregarious man tell his story," she said. "He served in the armed forces, he was in Cuba, he even worked for the government after the war, so he had this huge varied experience. It was more than just the Holocaust, and he told his story so well that it really engaged the students, even up to his last year when he was [94] years old."
Year after year, students were moved by Simon's life story.
Senior Carlos Cohen said he was amazed by Simon's high energy and amount of presence.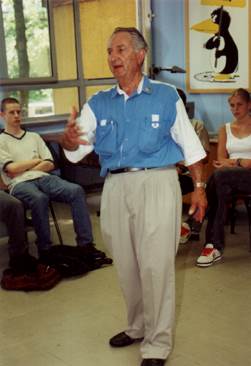 "I think it's probably one of the more amazing things that we can do to bring history alive," he said. "It's a first-hand account into something that truly changed the world. I think now especially, with the majority of these survivors becoming older and dying, it's all the more important for us to hear it now because we're going to be the last ones to hear it from people who went through it."
Junior Raven Young enjoyed Simon's humor because "despite his experiences, he was still very light-hearted and wasn't afraid to crack a few jokes."
It's been five years since Foothill alumna Barbara Magana ('12)  met Simon and heard his story, but she still remembers "seeing him and thinking how jolly and charismatic he was."
"For me, Mr. Simon was a symbol of hope," she said. "Seeing Mr. Simon made me believe in a better tomorrow because he went through so much, yet could still speak with such kindness and enthusiasm in his voice. You can't help yourself but hope to have his same enthusiasm and kindness one day […] People like Mr. Simon will always resonate with me because they're beacons of hope that one day I don't have to hide a part of myself anymore."
Junior Ashley Inocando reminisced about the day she met Simon and remembered how he repeatedly said that he believed in this generation.
"His words opened up my eyes into having more confidence in myself and my actions. I'm truly glad to have met such an amazing person," she said.
https://twitter.com/xgracieloux/status/507762180578889728
When Simon was a child, his father passed away, and for most of his childhood, he lived alone with his mother in an apartment in Essen, Germany. His family was the only Jewish people in his neighborhood. On November 10, 1938, when Simon was 18-years-old, non-Jewish civilians grouped together and destroyed Jewish shops and synagogues, an event that would come to be known as Kristallnacht. Early that morning Simon received a call and was told that the synagogues were burning and to not step outside. Around 6 a.m., five soldiers stormed into his apartment. At the time, the SS officers were only taking young men to concentration camps, so they took Simon as prisoner but left his mother.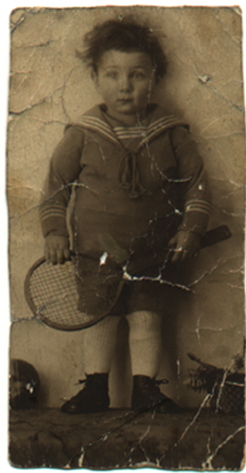 Simon was thrown into a freight train that was heading to the Dachau concentration camp. During the travel, he and other victims were deprived of food and water and forced to stand for two days.
When they arrived at Dachau, their heads were immediately shaved and they were stripped of their clothing, only to receive blue and white striped uniforms. Simon was imprisoned for five months before he was able to escape.
"I survived with hope and faith and prayers," he said in his documentary.
The only known way of escaping a concentration camp was to prove legal transport to another country. Defeating the difficulty of the then strict emigration laws, Simon's mother traveled all over Germany to find papers to free her only child and succeeded in getting a document from the Counsel of Paraguay. She took it to the Dachau camp commander and said that Simon needed to go to Paraguay because "he was wanted there," a false tale that she spun for his release. It worked and he was legally released from the camp by SS officers.
With the help of his mother and friends, Simon succeeded in getting a one year passport and passage on a German ship named Orinoco to the Republic of Cuba. Upon arrival, Simon was interrogated by the Gestapo about his experience at Dachau, in an attempt to keep the Nazis' cruel treatment of the Jewish people a secret. He lied about his time at the concentration camp and was allowed to continue into Cuba.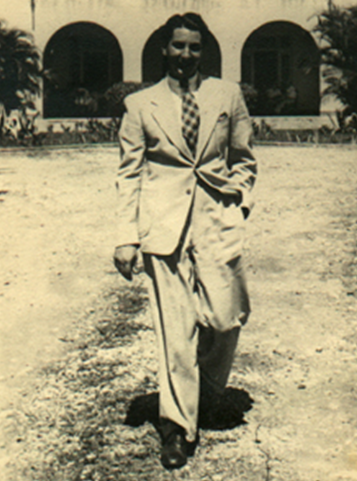 In Cuba, Simon received a limited work permit which allowed him to make no more than 50 cents an hour. He originally planned on going back to Germany to find his mother, but the Nazi regime there made it impossible. After a year of residing there, Simon planned for his immigration to the United States.
He went to the American embassy in Havana, Cuba, but he was not granted a visa because his passport had expired. Desperate, but determined, Simon went to the Nazi embassy to get his passport renewed to go to the United States. Terrified of being caught, Simon was on the verge of leaving when the officer finally came back with his passport renewed for another year. He immediately caught the next ship up the east coast to New York City.
Instead of staying on the East Coast, Simon decided to go inland to work and learn English. He arrived in Springfield, Mo. and was welcomed with open arms. Simon quickly assimilated into his new country.
On December 7, 1941, Pearl Harbor was attacked and the United States was forced into World War II. Simon saw this as an opportunity to join the armed forces and to fight against the cruel Nazi regime. He was enlisted in the U.S. army as a volunteer and was sent to Fort Leavenworth, Kan. There, he went through basic training with the army air core and specialized in German cryptology and air intelligence. He was later transferred to Italy as a member of the 464th bomb group. Simon served on a B-24 Liberator as a radio voice intercept operator, specializing in counter intelligence. His unit destroyed German communications and industrial strongholds while being attacked by German anti-aircraft defenses.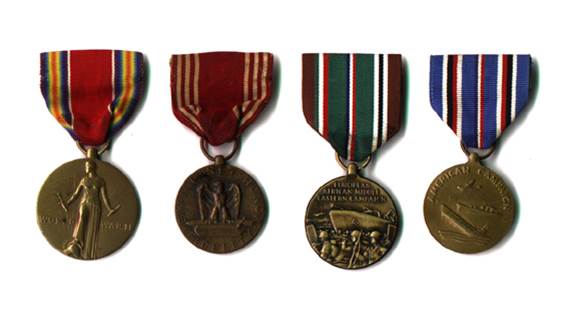 After the war, Simon attended an intelligence school and became a CIC (counter intelligence corp). The CIC were responsible for bringing Nazi soldiers to justice during the Nuremberg Trials.
Simon's job was to infiltrate Nazi Secret Society in post war Europe and uncover war criminals who were in the midst of trying to assimilate back into the public. Once they were caught, Simon used interrogation tactics to force secrets and information from the criminals.
After completing his mission, Simon began his search for his mother. He returned to Essen, his hometown, only to see it in complete shambles. Simon learned that his mother was captured and sent to a death camp in Russia. Lost and alone, Simon traveled to Austria to uncover the remaining members of the Nazi party. There, he met the woman he would  marry. Julianna "Judy" Krausz.
Krausz was born in Szekesfehervar, Hungary and survived the Auschwitz-Birkenau concentration camp. After the war ended, she worked for the United Nations in Austria. One day, Simon approached her in the mess hall and asked if he could join her. He often said they instantly connected and fell in love. Simon and Krausz married on January 20, 1948. A few weeks after their marriage, they boarded the ship Queen Elizabeth I and set off to the United States.
[soundcloud url="https://api.soundcloud.com/tracks/167161648″ params="color=ff5500&auto_play=false&hide_related=false&show_comments=true&show_user=true&show_reposts=false" width="100%" height="166″ iframe="true" /]
Simon experienced a great deal of pain during his life, but said he still found happiness and love at the end, creating a truly remarkable and inspiring life story while also spreading knowledge about his experiences.
A foundation at Pepperdine University was created in honor of Simon called The Simon Hero Foundation. Its purpose is to "provide users the tools to learn, discover, socialize, and educate, in the hope of inspiring truth, compassion, involvement and action in communities."
Simon's granddaughter Ellie Philip created a Facebook page where people can post their memories of him.
"His story has greatly affected me, especially being his granddaughter," she wrote in an email.
"He left behind an amazing legacy, and I feel honored to be a part of that. He's inspired me to always be strong in the face of hardship, as I know that if he could get through everything that he did, then I can do anything."