Boots: The "wear-all-winter" shoe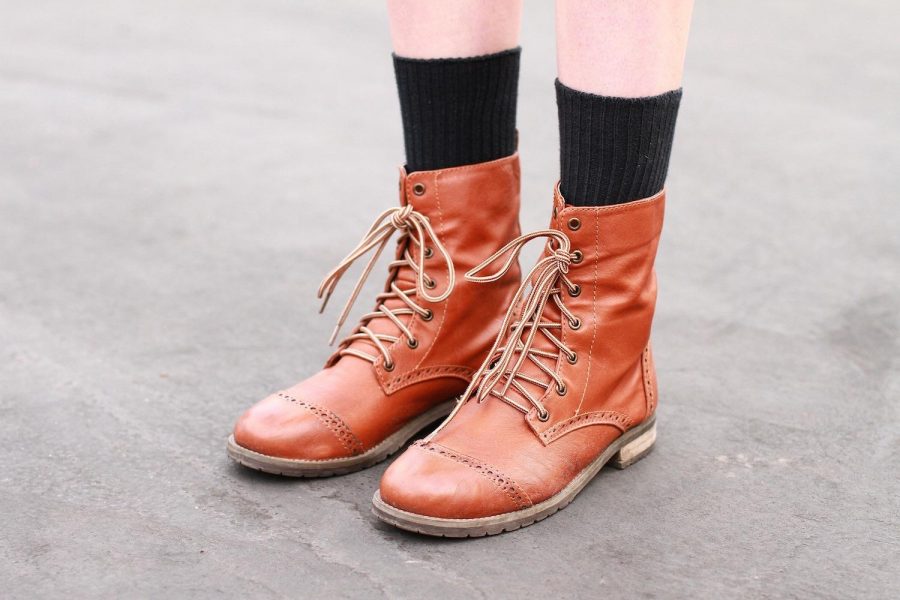 Kinsey Thomas
December 20, 2013
Winter is here, which means it's time to put those flats and flip-flops away and bring out your boots. With that rainy drizzle or that windy chill, boots keep you warm while still being stylish. With these steps, choosing the right pair to add to your warm seasonal outfit is as easy as 1, 2, 3.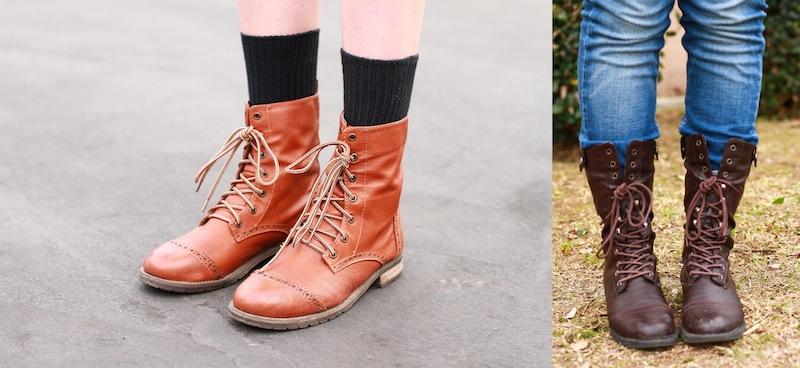 The Combat Boot: You won't be battling the winds with these combat boots keeping your feet nice and warm. The combat boot has been a key piece with many outfits year round, especially winter. While being sturdy, the cute combat boot can add a chic city spin to your wintery outfit. The lace-up tie and stitching also adds a vintage feel that any outfit would go greatly with. Simply adding a colored calf-length sock with tights can create a two-toned look for your boots. Combat boots also look great with jeans. Tucking your skinny-jean ankle into your boots creates a trendy look while still keeping you warm.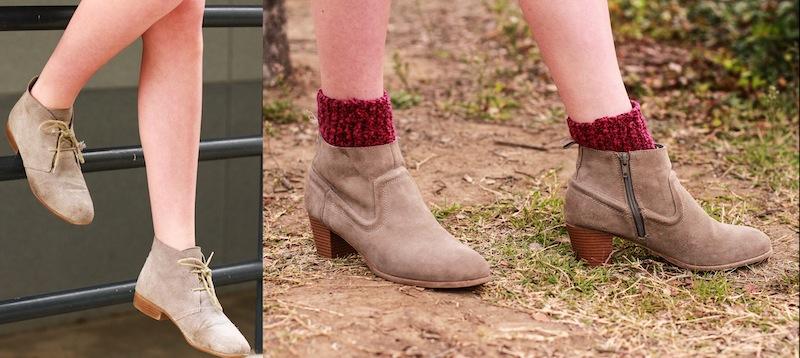 The Suede Bootie: Suede is a fabric that can match with almost any outfit. Although suede can be problematic in rainy weather, the brand Kiwi has brought a water-proof repellant for all your shoe needs. The suede tan ankle bootie looks great with dresses and adding a cozy pair of warm socks can keep you looking cute while still staying warm. The "bootie" an ankle cuffed shoe is a shoe that works all year long without making your outfit look like it's for a severe winter morning.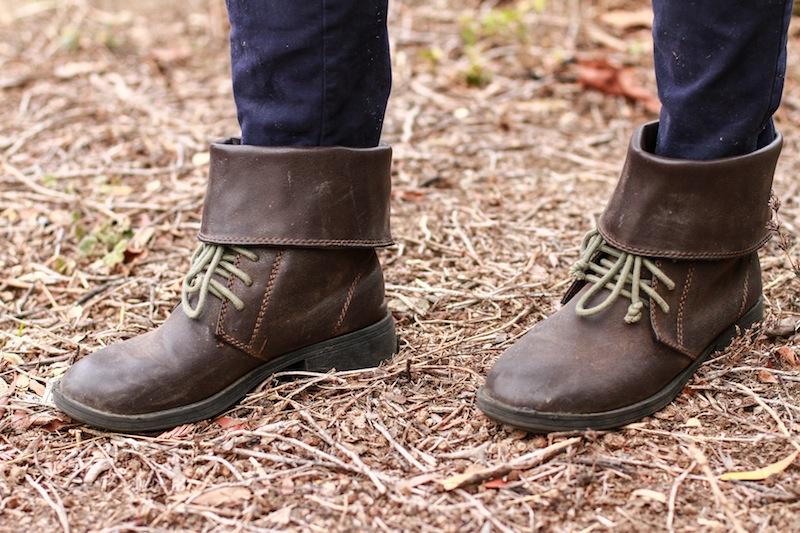 The One of a Kind: The "One of a Kind" is a shoe that all fashion-seekers can find. This is a boot that brings in your own creativity without going with all the trends. Many would find their "one of a kind" boot at a antique shops or thrift stores. Having a shoe or any item of clothing that is unique and not like the rest can portray just how we all are "one of a kind." Though this shoe may need some digging, finding your perfect shoe for you is a great addition to your wardrobe.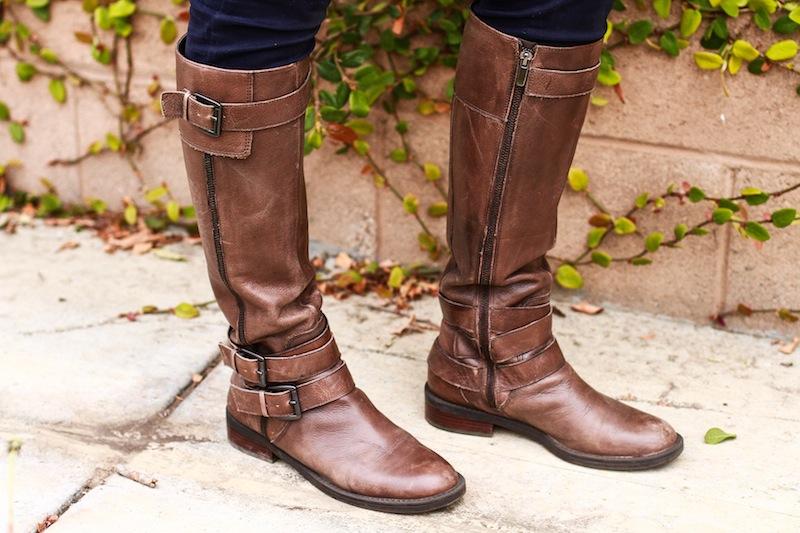 The Knee-High: Trending this year all over Pinterest is the knee-high boot. This shoe is fully functional keeping you warm with lining on the inside and a leather look on the outside. For that once in a while thunder storm, the knee-high boot will keep your legs dry. This shoe can pull an entire look together. Whether pairing this shoe with a pair of tights or jeans, it will give a seasonal vibe all winter outfits need.