Handbags for homeroom: Perfect purses to go with any outfit
When walking through the halls, what bag best fits you? Whether it be a satchel, briefcase, carpet bag, old school backpack or a retro handbag, students flaunt their style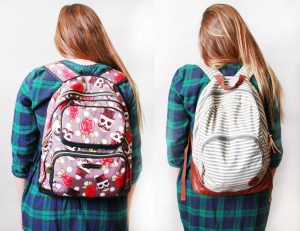 with the perfect bag to go with any outfit. Through these quick tips and suggestions, finding the perfect bag for school can be easy as 1, 2, 3.
The Backpack: The backpack is a universal school bag that holds your school essentials while still looking sporty and chic. Many students can be seen with the perfect sturdy Jansport backpacks. From simple black to tribal patterns, Jansport backpacks get the job done. A great way to personalize a bland backpack is to make it your own by adding pins, patches, and keychains which can vibe a backpack that was once drab. 
Get cozy with us this season http://t.co/AnPy4nLBmI #jansportwishlist pic.twitter.com/rDMZmmkrNC

— JanSport (@JanSport) November 14, 2013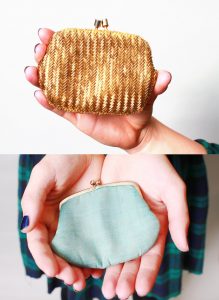 The Coin Purse: Even though you will not be able to fit your binder into this pint-sized purse, it is perfect for holding the little extras that you need with you at school. The coin purse is the perfect way to keep track of your lunch money, I.D. cards, lip gloss, and bobby pins. It's small and doesn't take up much space so it's perfect to help you stay organized and make sure everything has its place. Vintage 50s coin purses can be found at Attaboy Vintage and Etsy. The coin purse is a cute and quick way to add a vintage feel to your attire while keeping some of your school essentials on hand.
The Briefcase: The briefcase is perfect for those hipster, vintage individuals that would like to bring a blast from the past into their everyday outfits. It brings a late 50s, early 60s "Mad Men"-esque look to your outfit. Dividers and the sleek construction of the case hold your binders and folders in place while adding the perfect touch to your outfit. The briefcase is perfect for daring individuals who would like to bring a different vibe to any school campus.
The Bookbag: The bookbag is chic, yet it still has enough space for all of your school essentials. It's large enough to stow away your giant binder without the bag looking too bulky. Bookbags can range from vintage to modern styles and have a great way of jazzing up an ensemble without the normal bag. Great places to look for bookbags are antique shops, Lands' End, and Amazon.
The Retro Classic Purse: If large backpacks and totes bring you down with the heavy weight, a great way to show off a girly look is to go without the backpack and simply use your favorite purse. Walking around with your purse and binder creates a great look that brings a 60s vibe to the halls. A Mod yellow and green vintage paisley box purse is a perfect way to give your outfit a bit of pop at all times. Floral print purses are also a great look. We chose a vintage 60s carpet bag purse to add a bit of pop without going overboard with color. Using a purse is perfect for the student who wants to add some flare without carrying a heavy load.