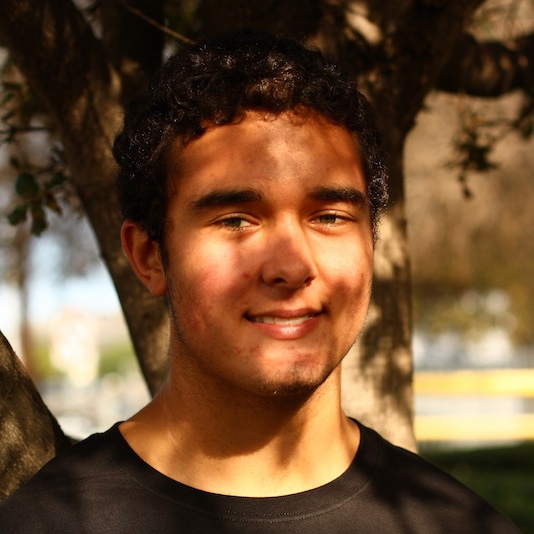 Throughout each part of Every 15 Minutes, junior Andrew Nyznyk was stunned by the experience and started to choke up while he participated as a member of the "living dead" on Thursday and Friday.
Nysnyk was one of 24 students who were chosen to play as the "living dead." These students were pronounced "dead" over the intercom in groups of two every 15 minutes on Thursday morning.  
"I'm not going to say it wasn't emotional because it was emotional, but I guess being a part of it and being behind the scenes helped me to be more in tune with it," said Nyznyk. "All in all, it was a powerful experience. I would do it again and would want everyone to do this."
Nyznyk is glad to know that effects and consequences of driving under the influence became clear to those that observed the simulation. He wants his peers to know that there was more to the event than just showing students pretending to be in the accident.
"I saw some people paying attention really closely and looking at Carly on the hood. It's not the actual simulation [that's effective], it's what it makes you think about and how much the consequences are because of an accident like that," he said.
To carry on the simulation, students were not allowed to have contact with their friends or their family. This also meant students did not have much access to their phones or computers for the day and night.
"My mom was sad dropping me off because she knew she wasn't going to see me, and I saw her at the crash scene but I couldn't smile," said Nyznyk. "Them not being able to see me at dinner [was difficult], because we have family dinners, every night.  
Nyznyk also realized that if he had actually died that day, his family would have to live that way everyday.
"It was kind of hard coming to terms if that would happen every day for the rest of my time, or I guess the rest of my not time," he said.
Nyznyk believes that everyone needs to think about the decisions they are going to make whether it involves drinking or not.
"It's not just alcohol and drugs while driving, it's decisions in general," he said.