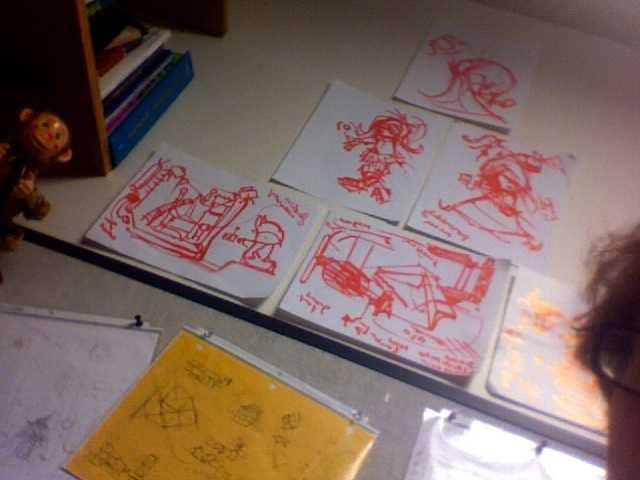 Dream Update: I dreamt about math again. I guess it was sort of cool.
Sleep Update: I've managed to fall asleep before two in the morning every morning. In the interest of full disclosure, I should probably disclose that two in the morning is defined by an increasingly complicated series of 15-minute grace periods, but beyond that, I'm getting lots and lots of sleep.
Though it feels like I just got here, it is apparently time to choose the classes I will take next term. Most of my classes are already chosen for me, but I'm probably going to be able to fit in Computer Science II and something called Mechatronics. I assume that if I end up taking Mechatronics, I will discover what Mechatronics means. I'm pretty sure it involves building a Transformer. I believe that's what I came here for.
Monday, November 14, 11:10 — I've started wallpapering my room with sketches of toy designs. Things are good.