Three sitcoms to help you forget your troubles
As the school year draws on, students' workloads, both in and out of class, have the tendency to become overwhelming and incredibly stressful. While it is important to complete assignments on time and not let work pile up, it's crucial that students remember to allow themselves to take breaks and decompress, so that they can tackle their workloads with a refreshed mind. Sitcoms are an amazing way to relieve stress, as they offer an abundance of comfort and comedy packed into a 30-minute episode. So, if you're looking for a show to help relieve some of that anxiety acquired from school, try one of these amazing sitcoms.
How I Met Your Mother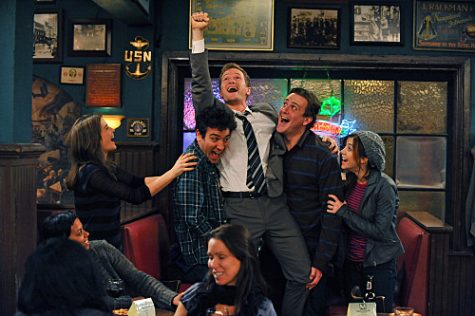 In the year 2030, Ted Mosby (Josh Radnor), a New York architect, sits his two children down to tell them the story of how he met their mother. The story begins in his late twenties, while he is living with his best friends Lily Aldrin (Alyson Hannigan) and Marshall Eriksen (Jason Segal). One night, at their regular bar, Ted encounters the alluring Robin Sherbatsky (Cobie Smulders) and falls for her instantly. As Ted tries to win over her affections, he seeks advice from Lily, Marshall and his friend Barney Stinson (Neil Patrick Harris), a certified "ladies man." "How I Met Your Mother" is the definition of a comfort show. Every episode is packed with humor and fun, yet also tugs at your heartstrings a little. The relationship between Marshall and Lily is incredibly wholesome and leaves you feeling a sense of warmth every time you see them on screen. Additionally, Barney's character is highly immature, yet at the same time incredibly hilarious, which creates this really amusing element to the show. Finally, you can't help but root for Ted as he never gives up on Robin, continuing to do everything he can to win her over. This show is perfect for anyone who is seeking a sense of comfort and warmth that you just can't get from any other show.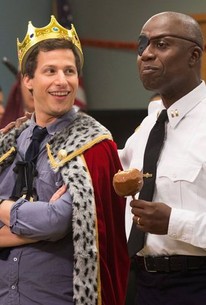 Brooklyn Nine-Nine
"Brooklyn Nine-Nine" is a police drama parody that follows Detective Jake Peralta (Andy Samberg) and his colleagues at Brooklyn's 99th precinct. Watch Jake and his coworkers — Detective Amy Santiago (Melissa Fumero), Sergeant Terry Jeffords (Terry Crews), Detective Charles Boyle (Joe Lo Truglio), Detective Rosa Diaz (Stephanie Beatriz) and many other notable characters — solve crimes and put bad guys away under the remarkable leadership of Captain Raymond Holt (Andre Braugher). This show is truly one in a million, as the storylines are interesting and the characters are truly amusing. For starters, Jake's optimistically carefree nature richly contrasts Captain Holt's calm, collected personality. Additionally, the friendships, rivalries and relationships between each of the characters are a constant source of entertainment. If you are looking for a show filled to the brim with witty one-liners and intriguing storylines, this show is perfect for you.
The Office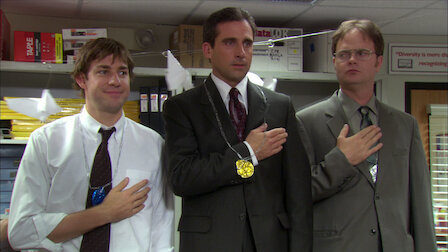 "The Office" is one of the most iconic sitcoms of all time. Filmed in "mockumentary" format, the show focuses on the Scranton branch of the Dunder Mifflin Paper Company and its quirky manager, Michael Scott (Steve Carell). The show has many widely loved characters, such as Jim Halpert (John Krasinski), Dwight Shrute (Rainn Wilson) and the receptionist, Pam Beesly (Jenna Fischer). Watch as Michael tries to lead his branch to not only be the best branch, but to also forge a personal connection with each and every one of his employees. "The Office" is an amazing show to watch to forget your worries. Michael's personality, albeit sometimes quite annoying, is highly amusing as he is very over-the-top with just about everything he does. Additionally, Dwight, the Assistant to the Regional Manager, pairs well with his personality as he has a very eccentric personality himself. Plus, his rivalry with Jim is always a great source of amusement. Finally, sparks between Jim and Pam create a slow-burn romance that will keep you hooked on the show, as you can't help but root for them. This show not only provides you with characters to love and cherish, but it is also perfect for giving you a good laugh when you need one.
Whenever you are feeling down or burdened by work, you can always turn to a sitcom for a good way to refresh your mind. So, if you are ever in dire need of a good sitcom, consider kicking back with one of these hilariously amazing shows.