TV Girl spreads color and captivation among the audience at Ventura City Music Hall
Ever since the Ventura City Music Hall debuted in March of 2022, an abundance of artists have paid their visits to fans across Ventura County. TV Girl, a popular band catering to the indie-pop genre featuring a hypnotic twist, played some of their popular songs at the venue on Saturday, May 14, and Sunday, May 15, to sold-out crowds. The shows both united TV Girl fanatics and created an exciting celebration of music across Ventura.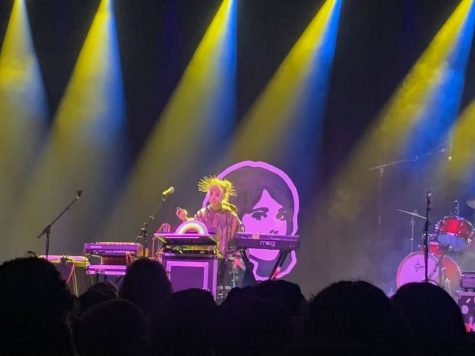 Danz Cm, with her synth-pop style and techno sci-fi undertones, performed on both days to open the main event. To enhance her performance, her music was accompanied by flashing lights and unique instruments. When she finished her production, the crowd was pumped up with energy, ready to sing along to well-known songs by the band they came to see. 
Screams and shouts filled the lively venue as the band members took their place on stage to open with one of their lesser-known but just as appreciated songs, "Pantyhose." About every three numbers, the main vocalist, Brad Petering, would tell an unbelievable but comical story to the audience, teasing the previous or next song. After singing "Cigarettes out the Window," Petering made sure to educate the audience on how after pitching the rendition to Taylor Swift, she shut him down only to encourage him to go on and perform the song himself, a story that was greatly perceived by the audience.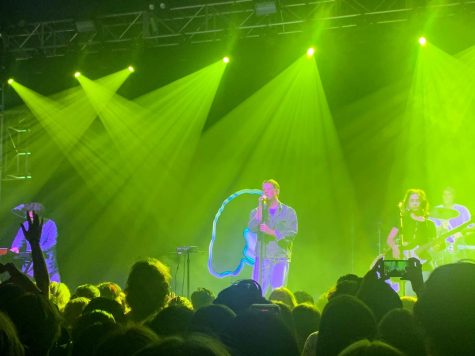 Colored lights, dance moves, smiles and jokes filled the room as the band went on. After their most famous song, "Lovers Rock," echoed throughout the building, Petering and his bandmates said their goodbyes to the audience, signaling the end of the show, but minutes after, they took to the stage again, fooling the audience of their departure. As the crowd cheered, two more songs were played until the actual finale of the concert.  
When the show finally came to its dragged-out ending, the bright and colorful lights dimmed and standard lighting came on again, prompting the audience to exit in their now sweat-stained outfits, with both amused and exhausted expressions. The concert was a success and will remain in the viewers' visions for days to come.