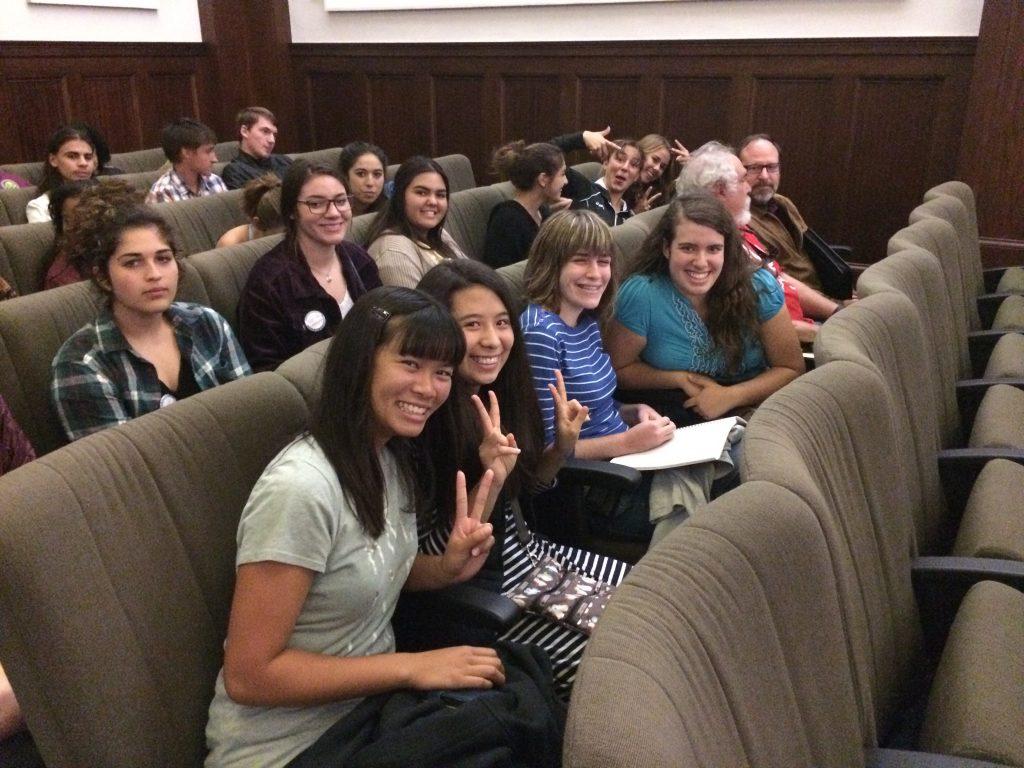 It is rare that a School Board meeting has a full house. However, tonight, almost every single pea-green chair was filled, more than 40 of them with Foothill Advanced Placement (AP) Government students.
They were there because senior and ASB President Courtney Corbett was scheduled to report "good news" from Foothill to the School Board, officially known as the Ventura Unified School District Board of Trustees.
This is the second time Corbett has reported to the board, and it won't be the last. Ventura Unified's secondary education programs rotate through the meeting schedule throughout the year to give every school a fair chance to present. Her next appearance will be on December 11th.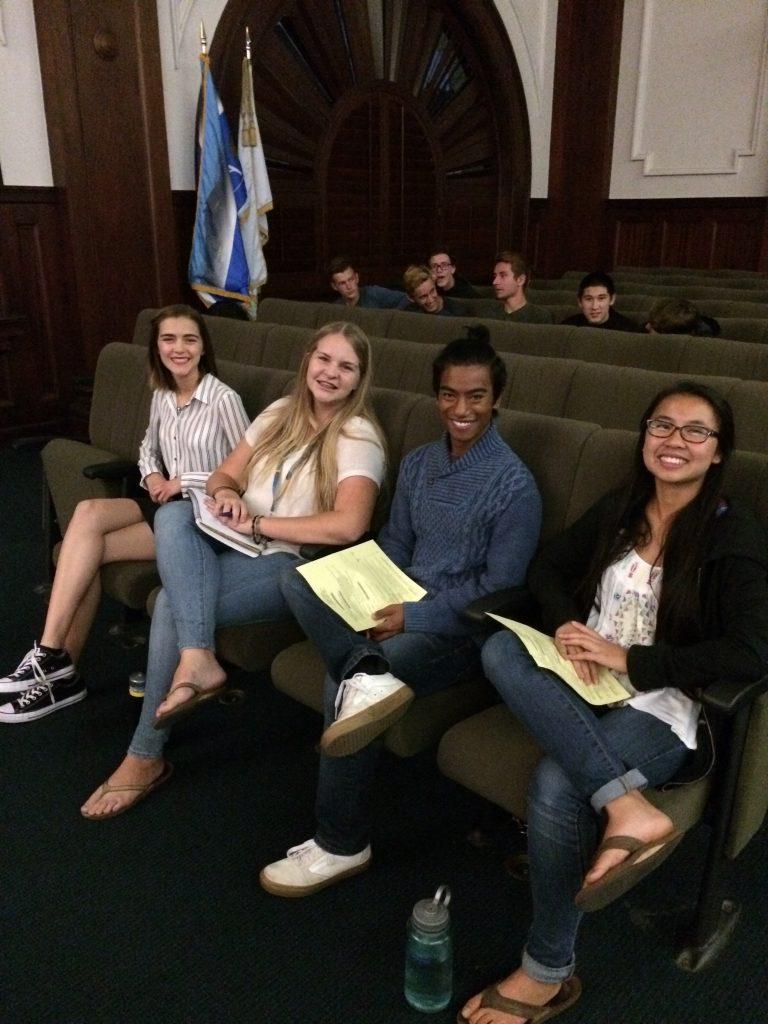 This particular meeting, Corbett shared the microphone with Alicia Escobar, a representative from Pacific High School, and David Perez, from Ventura Adult and Continuing Education. All three shared "good news" from their school sites.
Corbett mentioned that Foothill's Associated Student Body (ASB) had recently attended the SoCal CARE Conference and has already been implementing the leadership techniques they learned. She also brought up that last week was "home week" for Dragon athletics and that Foothill's spirit section was "larger than it's ever been before." 
She told the board that the previous month's Students of the Month will have the opportunity to have a "Teatime with the Assistant Principals" in the near future. Corbett's last note to the board was that next Wednesday, Foothill seniors will attend Changemaker day while the PSAT is being administered to sophomores and juniors.
After the other schools had also presented, the School Board proceeded with the meeting agenda.
Many of the AP Government students attended the School Board meeting to fulfill Eulau's "Citizenship Report" assignment. For this assignment, students are encouraged to take an active role in government by attending a School Board or City Council meeting, voting, writing to an elected representative, or one of dozens of other activities.
Corbett said that presenting to her peers was "more nerve-wracking because I knew you guys were going to be in the audience, and you actually know what's happening at Foothill."
"Last time I was nervous because it was my first time, but if I screwed up, the only person there was my mom," she joked.
With help from the ASB adviser and Assistant Principals, Corbett picks the topics she presents. 
"It's typically areas that I choose that I feel have positively impacted our student body, or a positive event has happened on its own and I just have to report that to them," Corbett said. "Obviously the title of the section is 'good news,' so I try to choose the best news I can think of."