News Brief: The new Foothill Tech website
In an email sent out on April 18, 2022, Foothill Technology High School (Foothill Tech) Principal Russel Gibbs notified families and faculty that Phase One of a new Foothill Tech website has been launched. The new site can be found here. 
In the email, Gibbs provided a description of the phases of website output for schools in Ventura Unified School District (Ventura Unified) including Phase One, which has been completed, and Phase Two which is currently underway.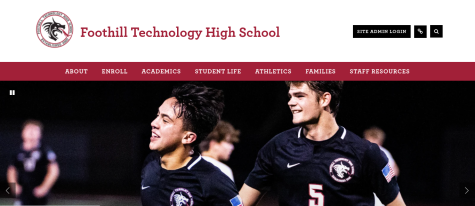 Phase One includes an updated logo and colors, new website navigation, consistent language and layouts, updated school calendars, updated icons and new content across the district websites. 
Phase Two includes additional photos and videos, which will include Principal messages and drone footage, added information about schools, school news stories, an improved Staff Intranet, the launch of VHS, VACE and VEP in the new system and continued training.
Assistant Principal Frank Davis explained how Ventura Unified, "wanted to make sure that every school had access to a quality website," and through this Foothill Tech will be able to, "streamline accessibility to parents and students."