Concert review: Tom Petty not breaking hearts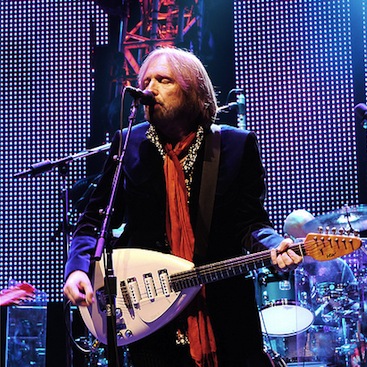 Hang on for a minute...we're trying to find some more stories you might like.
The air was thick with excitement. The crowd was buzzing in anticipation. Thousands of fans – young and old – were becoming restless with impatience. It was 8:53pm on October 2, and Tom Petty and The Heartbreakers were about to perform their last scheduled show at the Verizon Wireless Amphitheater for their 2010 Mojo Tour.
Petty did not disappoint the sold out stadium, as he dazzled them with his seemingly unchanged voice. At 59 years old, it is astonishing that Petty's voice sounds almost exactly the same as it did 30 years ago on a studio recorded album.
The group opened with their lesser known song "Listen to Her Heart," but nonetheless the audience rose to their feet and belted out the lyrics. Moments like these were plentiful during the two hours the band spent entertaining the energized crowd.
The audience remained standing for the next seven songs as Tom Petty and The Heartbreakers performed their biggest rock hits including "Free Fallin," "You Don't Know How It Feels," and "Breakdown."
The concert, however, reached its low point when Petty and his band played songs off of their newly released album, Mojo. Though every person at the concert received a free copy of the album beforehand, the audience did not give nearly the same reaction as they sat in near silence.
The next song on Petty's playlist was the hit "Learning to Fly" from his 1991 album Into the Great Wide Open. The band played an even slower and more beautiful version of this song. With this new rendition, the audience was able to really appreciate the elegance of the lyrics and melody.
The highlight of the night came just two songs later when they played the final song before the encore.
When the opening bars of "Refugee" came on, the crowd went wild and sang their hearts out. The mixture of the audience's and Tom Petty's voices collaborated magnificently and embodied what a true rock concert should feel like.
The deafening roar continued as the band left the stage and the crowd cheered for the encore.
When Tom Petty and the Heartbreakers returned, they continued the show with "Runnin' Down a Dream," and ended the night with their first and quite possibly most lasting hit, "American Girl."
Tom Petty and the Heartbreakers captivated the sold out stadium at the Verizon Wireless Amphitheater with their smooth voices and effortless rhythm.
Though the tour has now ended, I highly recommend getting tickets to see this band the next time they tour.