Arctic Monkeys put on spectacular show at Majestic Ventura Theater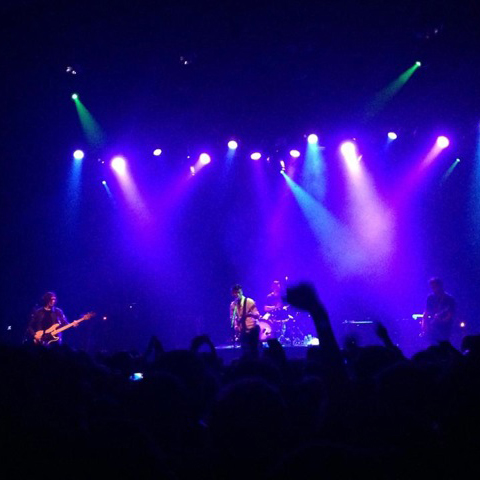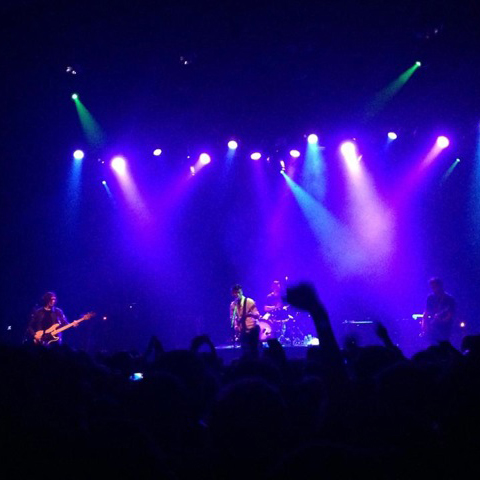 A truly unforgettable experience was delivered at the sold out Arctic Monkeys concert at the Majestic Ventura Theater on May 22.
The line to enter the theater extended for quite a long time with people waiting in line for a good place since 2 p.m. that day, even though the doors didn't open until 8 p.m. As soon as they began to let us in, people rushed to the first level of the MVT in order to get as close as they could to the band and be in the thick of the mosh pits.
The crowd grew restless as the minutes dragged on from 8 to 9, waiting for the band to take the stage, chanting "Arctic Monkeys" and clapping a small beat. People moved about to find their friends and a good spot to "jam" in.
Then, we saw front man Alex Turner take the stage, at around 9 p.m., along with the rest of the band, and fans went wild, creating a violent roar that completely deafened everyone in the small theater.
As soon as the Arctic Monkeys began to quench the crowd's restlessness with their songs, the crowd rushed to the foot of the stage, and the giant group of people began to shift in all directions with the beat. The place was packed to it's maximum capacity, we were literally being squished by people on all sides, and it was very difficult to move. But when the music started, people began to dance and get crazy.
The beats and lyrics of the songs would engulf you along with the crowd that sung along. It was impossible not to dance in such an energetic atmosphere full of good music and a rowdy crowd.
The crowd would get crazy when the Arctic Monkeys played their upbeat songs like "I Bet You Look Good On The Dance Floor," "Brianstorm," and "Old Yellow Bricks". The drums would beat quickly and the guitar riffs would be just as fast. We could really feel the music blast through the speakers and move the crowd. Mosh pits would form and rockers would clash with each other as they got tossed around.
This high energy vibe made the concert go by extremely fast. Soon, the band was on their last song and the crowd was left in the quiet. But like any good band, the Arctic Monkeys came back for three more songs after the audience shouted "encore" quite a few times.
Finishing up with "505," the crowd sung along word by word reminiscing the spectacular show. People danced, but not as crazy as earlier, as if they were winding down and saying their final goodbyes to a great show put on by the Arctic Monkeys.
Tired, sweaty, somewhat deaf, but completely satisfied, it was easy to say that The Arctic Monkeys are one of the greatest bands to watch live.