Danny's Deli & Grill serves beyond the usual deli options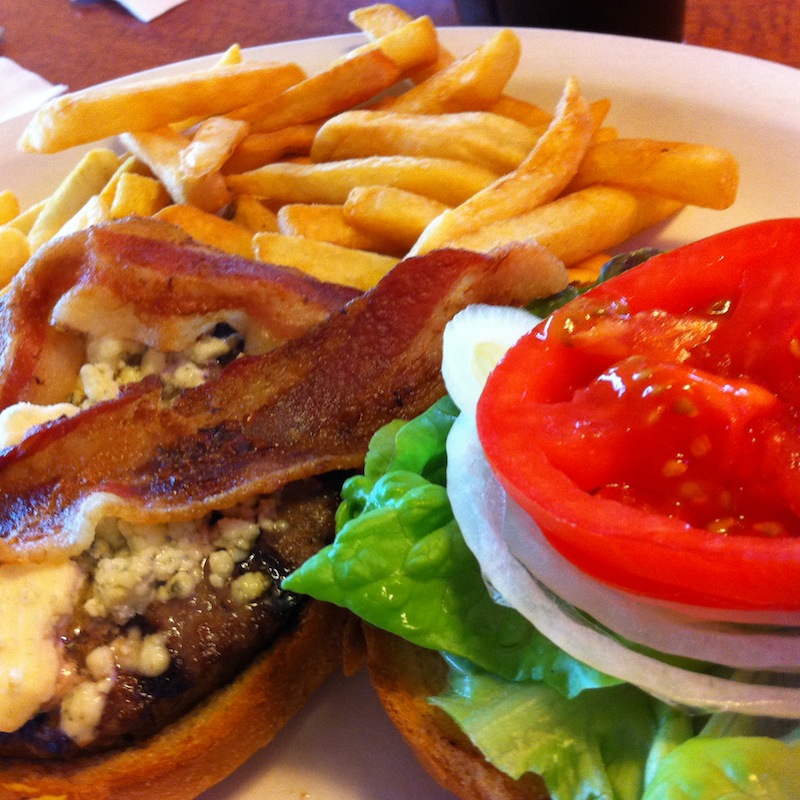 At Danny's Deli & Grill, "great deli sandwiches are only the beginning." The restaurant, located on 3263 Telegraph Road in Ventura, serves a variety of food for breakfast, lunch, and dinner.
The menu is incredibly extensive, serving anything from kosher deli sandwiches to matzo ball soup to classic favorites such as juicy burgers, steaks, and a variety of salads. The menu also includes Mexican cuisine, such as quesadillas.
Besides having a vast menu, the restaurant is especially unique because all of its food is made from scratch, creating truly delicious and worthwhile choices. This homemade taste surfaces in the Reuben sandwich, which is made with meat that is incredibly soft and tender, and bread pudding (available hot or cold), which is creamy and chewy.
There is a jar of free homemade pickles on every table. These pickles are unique in that they are not super sour and loaded with sugar like company brands, but are lightly sweet and mildly sour with a superb crunch.
The burgers come with your choice of either french fries or potato salad. You can also order onion rings on the side. The burger portions are very large, with thick patties and chewy buns. The french fries are served in considerable portions as well, covering most of the platter.
The restaurant is much known for its excellent matzo ball soup. The soup is salty and flavorful, filled with sliced carrots, celery, and herbs. The matzo balls have a very good texture and are well-made.
Although the menu serves many high calorie items, there are many healthy options as well. For vegetarians, the meat-free veggie quesadilla is a great choice. The wide range of salads (22 kinds) include options like the mixed green salad, which is made with fresh romaine, iceberg lettuce leaves, cucumbers, and diced tomatoes.
Other low calorie options available as sides are stuffed cabbage, steamed vegetables, and sweet potato fries.
The restaurant is large and the seating is booths, ideal for four people. The atmosphere is casual and perfect for group meals, whether it be with family or friends. The prices range from $10 to $15 and are extremely reasonable. The portion sizes are also very large. The staff is incredibly hardworking and considerate, making sure that customers are enjoying their meals and their time.