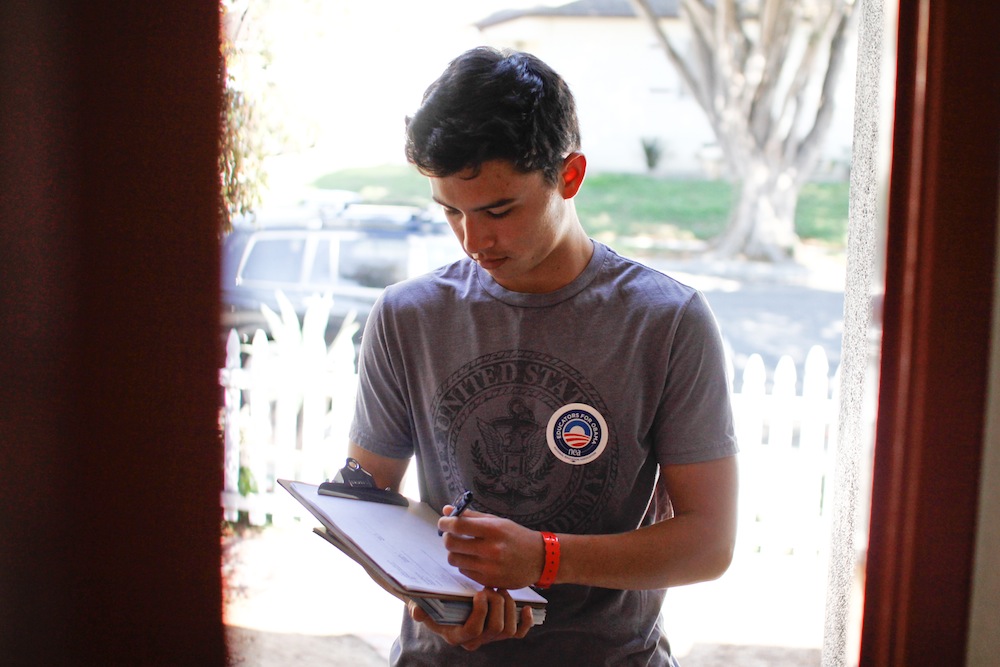 As a senior at Foothill Technology High School, Chandler Vu is juggling his Advanced Placement classes, college applications and position as president of the Poetry and Philosophy club. But this busy schedule didn't stop him from staying involved with one of his biggest passions: politics.
Vu was raised in a family that has always been heavily embedded in politics, so his interest was sparked at a young age.
He said it was "the quickness of it all, the feeling of being in the know, the feeling of power and the ability to help the general public nationwide" that originally made politics appealing to him.
Vu applied and was selected to be an intern for Democratic Congressional candidate Julia Brownley at the beginning of the school year.
"Chandler was selected as an intern for the campaign due to his passion for politics, his ability to adapt to situations and his drive for success," Brownley said. "He rose through the ranks from a regular intern to an office coordinator within the campaign because he showed strong leadership potential and was willing to take on any challenge given to him."

Vu said that he used to be an extremist, but working on the campaign "reined" him into being more moderate.
"One advantage to working for a campaign as he is, is that you know you can't get elected if you're that extreme," AP Government and economics teacher Cherie Eulau said. "You have to tone it down. If you want to get elected and make changes you have to be able to appeal to mainstream folks."
For Vu, the best part of his internship is "meeting the people and being of the most primal state of politics".
"He has been giving, I think, at least 15 hours a week to it [the campaign]. He is very much dedicated to that," friend Nate Hendrix said. "He used to not necessarily be as avid in American politics, but this year he had the opportunities and he jumped in."
Although Vu only lives with his mother, both of his parents have influenced his beliefs.
"The one thing that I took from him [his dad] is keeping the Second Amendment. I really believe that gun laws shouldn't become stricter," Vu said. "My mom is very liberal; she's basically me. She has the same economic and social stances."
Vu considers himself far left in social ideas and moderate in economics.
"I say moderate because I don't necessarily like the welfare system," Vu said. "I think it should be a working welfare, instead of just handing you checks, where people are surveyed. If they're disabilitied [sic] then they obviously don't have to work for it, but if they're perfectly fine and have just been fired from a job, then they should be working on city projects, like highways or soup kitchens."
Whether it's bringing up an important issue on his class' AP Government/Economics Facebook page, or making phone calls and knocking on doors for the Brownley campaign, Vu has "jumped head first" into all his political-related jobs.
"Chandler has become a leader that inspires not only students at Foothill Technology High School, but also other interns and volunteer," Brownley said. "He's been a great asset to his community."
---
Editor's Note: As part of a collaborative project with other high school journalism programs, this article was prepared by Dragon Press staff for the Ventura County Star to use in its special high school election package October 28, 2012.