A journey through the world of Cirque du Soleil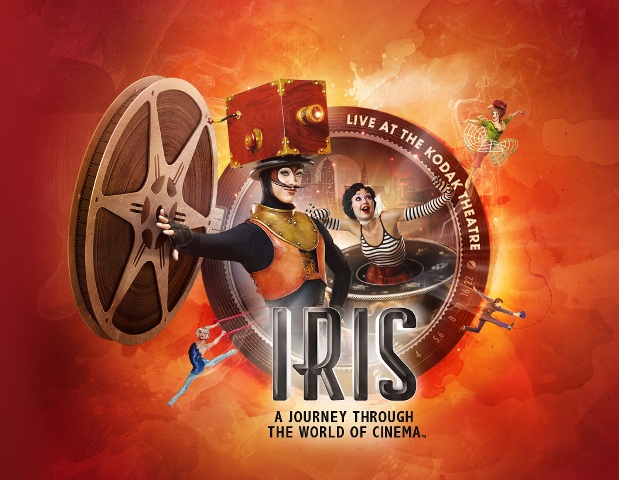 The stage had a warm glow as crowds of people filed into the theater, like a beckoning hand reeling in the quietly chatting crowd into its red velvet seats. The room was dimly lit, and the walls seemed to flicker with splashes of golden light. As people in artfully adorned costumes spread through the room, it seemed as though I left the world I knew behind and stepped into their realm.
Unlike the typical circus, "Iris" by Cirque du Soleil combines acrobatics, dance, art, and cinematography.
Showing at the Dolby Theater in the heart of Hollywood, Cirque du Soleil's "Journey Through The World Of Cinema" takes you through a magical and quirky artistic journey.
After almost four years of planning and tens of millions of dollars, Cirque du Soleil's permanent show premiered September 25 of last year and is scheduled to run for the next ten years.
Written and directed by Philippe Decoufle, the show has brilliant costumes, breathtaking acrobatics and perfect choreography.
The show's large array of acrobatics include both a beautiful aerial straps duo and a trapeze artist. The audience members watch in awe as the acrobats perform over the heads of the crowd, suspended by ropes.
"Iris" also features a seventeen-track soundtrack created by Danny Elfman, an American composer known for creating music for movies like "Charlie and the Chocolate Factory," as well as the opening title for "The Simpsons." The music for "Iris" has been pre-recorded, using over one hundred orchestral musicians. During the show, eight in-house musicians accompany the soundtrack.
Cirque du Soleil's "Iris" is unlike any other circus audiences will ever see, as they are taken through the world of cinematography, costumes, enchanting characters, and acrobatics. Viewers who have never seen a Cirque show will be in for an enchanting and breathtaking experience as the world of acrobatics and art sweeps them off their seats.
"Iris" has enchanted audiences for nearly a year, keeping their viewers eager and longing to return to the magical world of Cirque du Soleil.