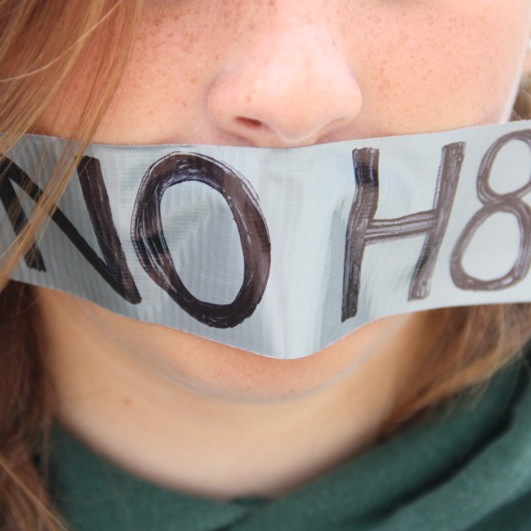 Without any sense of remorse, former Rutger's student Dharun Ravi was convicted last Friday for posting footage of his gay roommate's love life, an action which ultimately led to the roommate, who had not come out of the closet, committing suicide by jumping off a bridge.
The convicted 20-year-old now awaits a prison sentence of 10 or more years (depending on how much evidence is unearthed about his hate towards homosexuals).
Although this is a clear victory for both the gay community and supporters of hate crime legislation, the outcome of this case raises questions to whether or not hate crime legislation is beneficial for society.
With this type of legislation, the government is cracking down on the people who are the true embodiment of evil – people who go around committing atrocities for the mere reason that they have a dislike for people of a different race or sexual orientation.
While I am a strong supporter of delivering justice to those who disobey the lay, I am not a supporter of hate crime legislation.
The way I see it, our country and society already has a set of laws that covers all realms of mayhem and is adequate enough to punish those who bring pain upon others. What hate crime legislation does is say that a certain group of people is worth more than another. It sets an uneven balance on the justice system. It sets provisions that allow government officials to extenuate prison terms as they see fit, which in many cases may lead to ridiculous prison sentences.
People should never be tried or convicted on the basis of their personal views; people should and must be tried on the basis of their actions. If a man is guilty of killing a man, then find him guilty of killing a man.
Don't hone in on a derogatory term that he may have been said during the act, and don't focus on the motivation behind the crime. Focus on the act that was committed and make a decision upon that. Because if we don't, then what we are doing is sentencing people on the basis of their beliefs, a direct violation of the Constitution.
It's almost as if hate crime laws are attempting to make everyone politically correct by making it illegal to say things that have a direct correlation to some people's religious beliefs. True, much too often a person's views may come off as rude, hurtful, and emotionally scarring. And these statements do lead to a decrease in self-esteem and, in some cases, an act of suicide. On the other hand, we cannot condemn people's ideology simply because it is not align with ours. Every citizen must have the right to voice their opinion.  
I realize why this legislation is in place, but I don't understand why we can't just use the laws that are already in place. In the Dharun Ravi case, for example, the man was given a prison term of 10 years with the add-on that more time would be added to his prison sentence depending on the amount of evidence found over his hate of homosexuals. Well why must "evidence" be found after the case is closed? Why can't we just give Ravi 20 years in prison for committing second-degree murder by publishing a video that led to the death of a human being?
If we want to see violence towards minorities and homosexuals decrease then what we must do is crack down on the people committing crimes towards others. We have to give criminals rightful prison terms so they learn their lesson and so that society can know that violence towards anyone shall not and will not be tolerated. Homosexuals, heterosexuals, Caucasians, Hispanics, Africans, Asians – Americans are all the same people. The only thing separating them is their ancestry and beliefs.
We shouldn't have legislature that makes a crime towards someone be worth more than someone else. A white man who steals from a black man's wallet for the sheer reason that he's black should not be given a longer sentence. He should receive the punishment that every thief is given. Why? Because if we don't then we are creating a rigid system in which a majority of America's population is a second-class citizen.