"Top Hat" reopening at new location, offering same food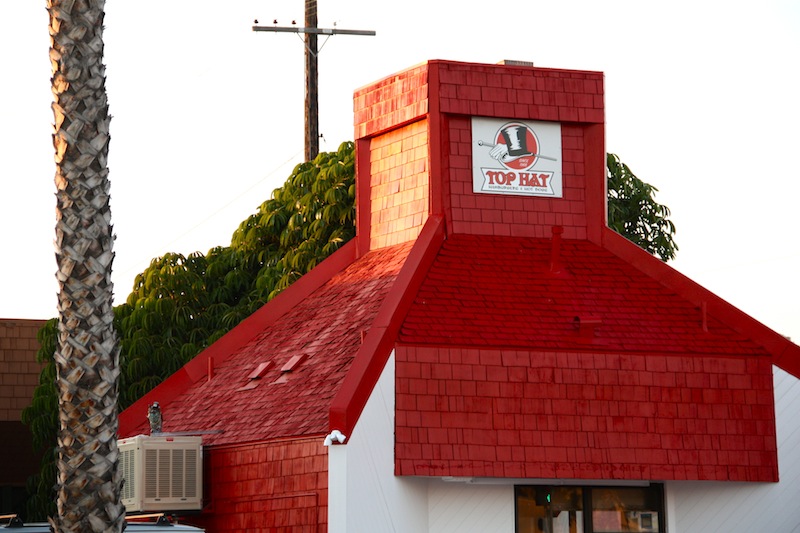 After being closed for a little under two years, the Top Hat Burger Palace will be reopening this December. The well-known restaurant was evicted from its location at 299 East Main St. in February 2010, after 63 years of business.
"It's kind of a community fixture… I've known the [previous] owner for dozens and dozens of years," new owner Jerry Martin said, "We just thought it would be a good idea to reopen it and get it back in Ventura."
Previous Top Hat manager Charlotte Bell will help oversee the business along with Martin.
"The style will be basically the same as the old Top Hat, with the same colors: red and white," Martin said.
The food won't change, but the location has. The restaurant will be located on the corner of Main Street and South Catalina, across the street from Ventura High School, where the BBQ restaurant "It's In the Sauce" used to be.
For some people in Ventura, this reopening will bring back many memories.
"I'm going to be most excited for their food; their food is the best. And whenever I would go there, the workers were always so nice," junior Sage Blundell said.
Ventura High School students are also awaiting the reopening.
"I will be excited for some good lunch and pre-game meals. I have been there before, and all I can remember is leaving with a smile on my face," Ventura football player Tevin Krall said.