On Sept. 1, 2023, the Foothill Technology High School (Foothill Tech) Class of 2024 drove down to the beach to participate in the student held tradition of "Senior Sunrise", an event where seniors wake up early to enjoy the sunrise together.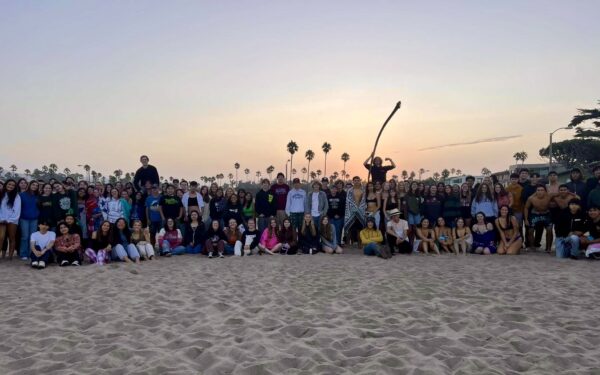 The start of the school year brings a feeling of anticipation to all students in the district, but for the Class of 2024, emotions may range from excitement to sadness as they approach their final year of high school. Senior year is a monumental phase for students all around the country, and Senior Sunrise is a way for these students to spend some quality time with friends and peers before eventually parting ways.
The surrealness of it all was felt by the seniors, as they reflected on their school experience as a whole. Sarah O'Neil '24 expressed how the time passing since elementary school feels shocking and how, "we've been kind of waiting for this since kindergarten in a way, and the fact that it's here already kind of feels not real."
The process of Senior Sunrise involves seniors waking up extremely early around times of 4-5 a.m. on a school day. They made their way to Pierpont Beach "Schoolhouse" in Ventura, where they met with friends to swim, hangout and watch the sun rise up behind the beach.
Many students laughed and enjoyed their time with their friends as they enjoyed the sunrise. Though tired, most of the seniors were in high spirits, some warm and comfortable underneath sweatshirts, and others enjoyed their time in the refreshing ocean water.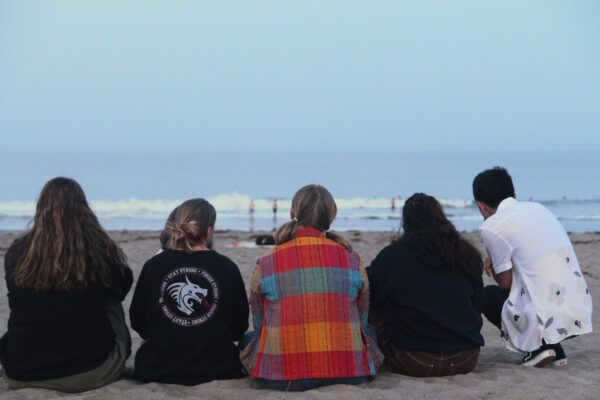 Adler Swierkocki '24 shared his opinion on the event stating, "It's cool to be here with all your friends, and to celebrate our last year together." While others agreed with him, some remarked how they thought it was a little too early. Angelina Hernandez '24 stated that "I wasn't excited to wake up early … but we pulled through and showed up for each other."
After the sun went up, students began to wind down and make their way home to get ready for the school day beginning in the next few hours. After the school day closed the Class of 2024 would have completed their first full week of their last year in high school. The seniors have now run head first into the bittersweet and formidable ocean that is senior year.