Alaska's Willow Project: How much of the Earth's health are we willing to sacrifice to boost the economy?
As roads are built, factories release pollutants into the air and plastic and wastewater plummet into our oceans, our environment's health has a shaky future. On March 13, 2023, the Biden administration approved the Willow Project, ConocoPhillips' massive oil drilling project in Alaska that may provide economic benefits but also create pollution, like many projects here in the United States.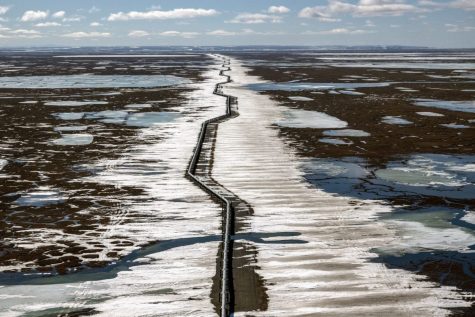 The federally owned National Petroleum Reserve on the North Slope of Alaska is where the drilling has been approved. The Willow Project is run by ConocoPhillips, a Houston-based energy company that has been drilling in Alaska for quite some time now, with Willow being its largest project yet. The ConocoPhillips project was approved in 2020 by the Trump administration with five drill pads, but the Biden administration reduced it to three and approved it just recently, making the project less detrimental to the ecosystem than before.
On the White House webpage that explains Biden's Inflation Reduction Act, it states "President Biden and Congressional Democrats beat back special interests to pass this historic legislation that lowers energy costs, advance environmental justice while building a cleaner future, and grows the economy from the bottom up and the middle out." With this decision, it is clear Biden decided to favor economic growth instead of "environmental justice." 
With this approval, the drilling can now begin, but it is unsure the exact date they will start construction. With all this, some environmental groups have raised their concerns. These organizations, including the Alaska Wilderness League, the Northern Alaska Environmental Center, Environment America, the Sierra Club and other groups, are taking various actions against the project. According to Scientific America, "The groups claimed that the Bureau of Land Management's approval of Willow did not take the required 'hard look' under the National Environmental Policy Act, and violated provisions of the Naval Petroleum Reserves Production Act, the Alaska National Interest Lands Conservation Act, procedural law and other federal statutes."
The Wilderness Society, a non-profit conservation organization that protects federally managed public lands and natural areas in the United States, is also calling for action against this project by applying corporate pressure. "The Wilderness Society have led five of the United States' six largest banks to announce they will no longer finance oil drilling in the Arctic Refuge," according to their website.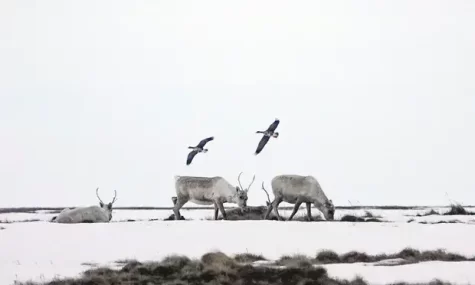 The Wilderness Society's reasons for their backlash are because the drilling space is a refuge with no current development that protects arctic species and caribou, which is also a food source for Indigenous communities. 
Examples of communities that could be harmed due to a possible decrease in the caribou population are the Gwich'in and Iñupiat people. Other animals, including polar bears and musk ox, also thrive there and could be potentially harmed. The area is also calving grounds for more than 200,000 Porcupine caribou and a denning habitat for polar bears. 
As oil drilling begins, some argue it will be good for the economy overall, providing jobs and giving a sustainable supply of oil. Even with these economic benefits, is it worth it for how the environment will be affected in the future?
According to the United States Environmental Protection Agency (EPA), the greenhouse gas emissions in the atmosphere will only continue to increase and lead to:
Reduced ice, snow cover and permafrost
Increase in Earth temperature
Sea level rise and increase and thermal expansion
Frequent and intense drought
Storms
Hotter temperatures
All of these effects will hurt the ecosystem and can harm human health in the long run. With land and habitat taken from numerous species, their populations will decrease, disrupting the food chain and affecting all of Alaska.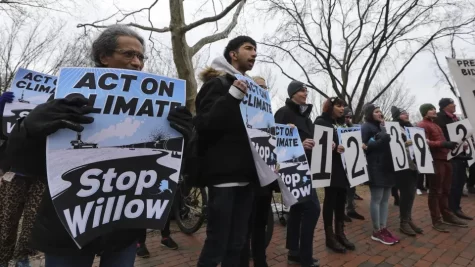 When looking at the economic benefits, the drilling project will provide:
Sustainable jobs

Lessen the United States reliance on foreign oil

Boost energy production
Oil drilling directly may help to boost the economy, but how much is it worth when we are already on the path to destroying and warming our climate? According to CNN politics, the Biden administration estimated that the amount of oil that can be produced is enough to create 9.2 million metric tons of carbon pollution that will contribute to climate warming. CNN stated this is "equivalent to adding 2 million gas-powered cars to the roads."
Even with all this environmental harm, the Biden administration has also passed legislation to protect the environment. Stated in the Inflation Reduction Act facts sheets, Biden hopes to:
Expand the green spaces in communities and establish urban forests and communities 

Helping to boost the resilience of Native and Tribal Hawaiian communities 

Making a new grant program for when families need to replace energy equipment as well as appliances

Create a Sustainability Accelerator

Encouraging the solar project development

Dealing with diesel emissions

Reducing pollution and cleaning ports

Creating some Environmental Justice Block Grants to address the health concerns and harm with pollution
Although Biden has other plans, some hope to see more action, especially with the Willow Project seeming to be a step back in environmental activism and protection.
Aside from the Willow Project, students at Foothill Technology High School (Foothill Tech) can be content with knowing California is attempting to help the environment in various ways. Although California is ranked 35th of the 50 states on natural environment according to US News, we have also taken some action.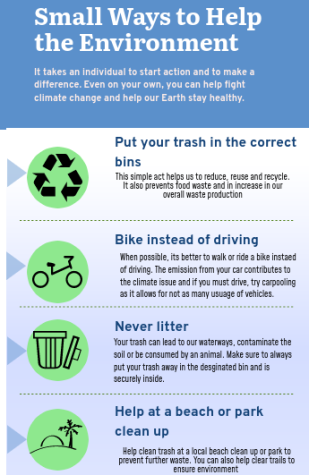 A decision that will take effect in 2035 ensures that all new cars sold in California must be free of greenhouse gas emissions. Greenhouse gas emissions include carbon dioxide, it being the largest, and small amounts of methane and nitrous oxide. This decision was issued by the California Air Resources Board. This rule will also set that 35 percent of new passenger cars that are sold by 2026 produce zero emissions of greenhouse gasses.
California has also taken action to help our ocean, becoming a global leader in marine conservation by creating a network of Marine Protected Areas (MPAs) along the coast. California also has multiple environmental protection programs, including the Monterey Bay Aquarium, the Surfrider Foundation, Environment California and other organizations, taking action to protect our ocean's health and help its species thrive. 
Students here at Foothill Tech can protect the environment themselves by putting their trash in the designated cans, helping at beach clean-ups and riding a bike or walking instead of driving when possible.
To take the help a step further, Dragons can join the Environmental Club run by Renee Schultz '23 and Brennan Miexner '23, and sign up for the Advanced Placement (AP) Environmental Science class taught by Emily Hunt. 
With all the environmental harm and politicians' tendency to choose the economy over the environment, some hope to see real change, including Dragons here at Foothill Tech who are capable of seeing this through.