Battle of the outfits: Air Guitar spirit week brightens the mood of Foothill Tech Dragons
Students walked in the crisp morning air on May 16, 2022,  anticipating the week to come at Foothill Technology High School (Foothill Tech). With the Advanced Placement (AP) tests finally over with for juniors and seniors, students walked on campus with confidence and excitement for upcoming events such as the Spirit week leading up to Air Guitar, Foothill Tech's annual talent show.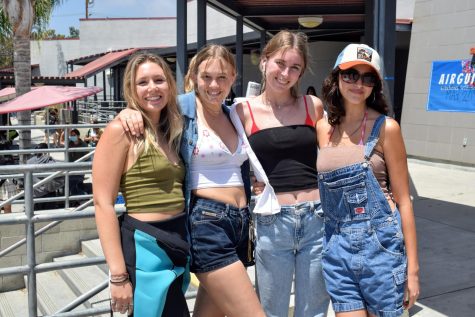 The quad filled with a strange array of outfits as students walked by with business attire and pajamas. The theme allowed for students to go fancy with business style or to dress down in their comfy pajamas, giving a relaxed atmosphere to the school.
Tuesday was themed surf versus turf, featuring biker and surfer attire. Students walked around with Hawaiian shirts and sunglasses, showing off their SoCal swag. Adversely, some students took on the biker style with leather jackets, creating a fun contrast of outfits around campus.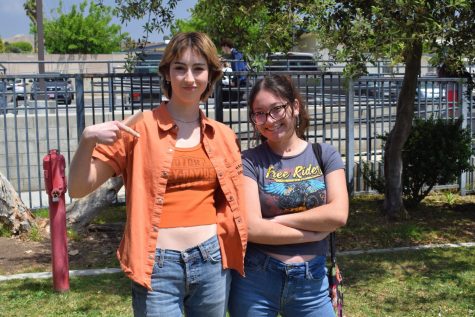 Wednesday featured a fun twist of country versus country club, getting a wide array of quirky outfits. Students dressed in cowboy hats and boots along with flannels to portray a stereotypical country look. Others decided to go country club style and wore formal shirts, pleated skirts, and work shoes. 
Cailtyn O'Neil '23 reflected on the day, mentioning, ¨I really thought everyone dressed up for the theme.¨
On Thursday, students walked around with sports jerseys and a Snooki look from the television series Jersey Shore, featuring the sports jersey versus Jersey Shore theme of the day. The majority of students walked around with sports jerseys featuring their Foothill Tech sport or favorite professional team and player. However, the white t-shirts were also very prominent, representing the Jersey Shore theme.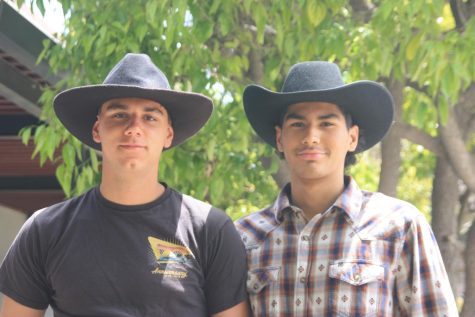 Finally, the day of Air Guitar arrived for the eager students dressed in overalls. Overalls from different styles and color shades received a large amount of participation from students. Students, overalls and all, excitedly filled the quad with blankets and chairs as early as 6 a.m. in an effort to get the best spot for the show. 
With the spirit week raising the spirit of the Foothill Tech dragons, students look forward to the summer and upcoming school year as a new journey begins.