Kids gather for fall fun thanks to City Corps (12 photos)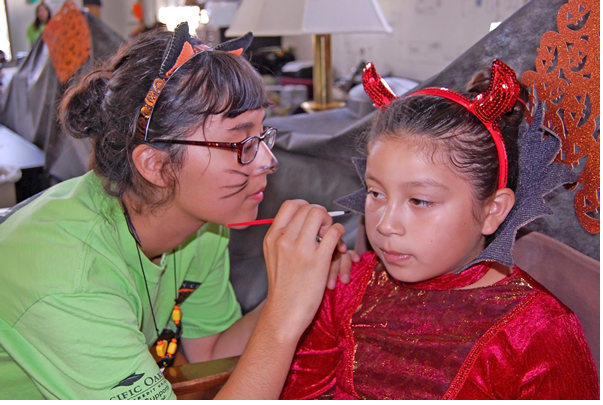 The day before Halloween children gathered at the City Corps building to carve pumpkins, play games, and get candy. It was the annual Fall Fest, operated by City Corps volunteers.
"It's for kids who can't go trick or treating in their neighborhoods." Sierra Doehr said.
Volunteer Ken Cozzens then carved the faces that the kids drew and handed the pumpkins back.
Throughout the year, volunteers from City Corps, which was founded in 2007, put on many events like this, such as book drives and helping with the Art Walk.
Volunteers, mostly people ages 12 through 24, help out with city planning and events and learn to constructively lead and manage time.
Ken Cozzens smiled as a little kid dressed up as a bumblebee walked towards the pumpkin table.
"You guys want to pick a pumpkin?" he asked, as parents and family members enjoyed the event.